Introduction
Board games have been around for a long time, with archaeological evidence suggesting that ancient civilizations were playing them at least 4000 years ago. As technology has evolved, so have the way people play and experience board games. Nowadays, digital versions of classic board games can be accessed in various ways, whether on a computer or device, through app downloads and online platforms. With the abundance of apps available today, finding a game to pass time and enjoy with friends is even easier than ever before. In this article we will discuss the best apps for board games currently available on the market.
Types of Board Games
-Strategy: Strategy board games typically require players to develop a game plan and employ strategic tactics to achieve the desired outcome. Examples include Risk, Settlers of Catan, and Carcassonne. These types of games tend to be more complex and require more advanced skills and tactics in order to win.
-Family: Family board games are designed for gamers of all ages and usually contain elements that are enjoyable for everyone. Examples include Monopoly, Ticket to Ride, and Dominoes. These games have much more simple controls and rules compared to other types of board games. They tend to encourage social interaction between players, making them great for family gatherings or fun nights with friends.
-Party: Party board games are fast-paced, often featuring a "party atmosphere" with components such as drinking games or arguments involved. Examples include What Do You Meme?, Quiplash, Werewolf and Drunken Tower. Players will often use improvisation or jokes during play, making these a very unique experience that's difficult to replicate with traditional board games.
Highlight Top Apps
There are many great apps for board games available on the App Store and Google Play. Here are some of the top apps recommended:
• Catan Classic – this app is based on the popular board game Settlers of Catan and provides an interactive digital version of the game. With vibrant graphics, easy navigation, online multiplayer capabilities, and full tutorial support it's one of the best app versions of a board game currently available.
Screenshots:
• Ticket to Ride – an award-winning adaptation of the beloved tabletop game featuring online multiplayer play and different levels to suit any player. It boasts 3D visuals, interactive tutorials, in-game chat functionality, leaderboards, and more.
Screenshots:
• Carcassonne – this multiplayer strategy game brings all its classic features directly to your iPad or Android device via a beautiful digital version that looks just like its stone and wood predecessors. Players can add their own unique touches with extra expansions packs that include new tilesets or custom tile designs from other artists.
Screenshot:
Considerations
In recent years, board games have become incredibly popular, surpassing video and card games in the popularity rankings. Fortunately, those who wish to enjoy playing these classic tabletop games without having to meet up with friends or family can now do so virtually through smartphone apps. There are a number of great apps for playing board games online – here are some of the best:
1. Tabletop Simulator (PC/Mac). This app provides a 3D platform that allows users to play classic tabletop games from Blackjack and Chess to Go and Settlers of Catan with ease. It also offers thousands of available game mods, user-generated content and workshop support. Pricing is around $20 USD for purchase; payment methods accepted include major credit cards and PayPal.
2. Board Game Arena (Web). One of the most popular mobile-friendly web browser based app solutions for playing board games online, this app boasts hundreds of popular classic and modern titles with various adaptations included depending on which country you live in. Depending on which feature/titles you'd like access too, pricing varies from 'Free' to up to 10 EURO per month; payment methods accepted include major credit cards and PayPal.
3. Tabletopia (Web/Mobile). Offering an interactive 3D gaming environment that allows people to play over 600 popular classics or custom designer creations their new virtual world has made it possible to "travel without moving" giving users the global table top gaming experience once during lockdowns due to Covid-19 but now as permanent fixture regardless. Payment plan options vary from free up to 14 EURO per month depending on what features and content you'd like access too; payment methods like major credit cards, PayPal or Apple Pay are supported within their mobile version only at this time.
How To Choose
APP NAME | FREE? | ONLINE PLAY? | OFFLINE PLAY?
Tabletopia | Yes | Yes | Yes
RISK: Global Domination | Yes | Yes| No
Catan Universe | Partly Free|Yes|No
Spectaculum |No|Yes|Yes
Settlers of Catan Classic |No|No|Yes
Conclusion
1. Ticket to Ride: The Experience – This app is for those who want to enjoy an original board game on their device. It has a rich 3D environment, and offers challenges and achievements
2. Small World 2 – For gamers looking for a more strategic board game, then this may be the perfect match. Combining luck and strategy in an enchanting world, players will have to form armies of fantasy creatures and conquer their opponent's territories.
3. Catan – One of the most popular games ever made, Catan is the perfect blend of tactical board game play with ongoing strategy building. Players must try to build settlements by apprehending resources from various hexes on the board while trading with other players at the same time.
4. Splendor – A card-based resource building board game, splendor has been carefully crafted by its designers to create an immersive player experience. Aspiring merchants must acquire resources to purchase development cards because only those wealthy enough in supplies are allowed access.
5. Carcassone " As one of the most award winning games available, Carcassone is a tile-based game that tasks players with constructing a landscape that they can dominate over other players. With an AI opponent mode as well as multiplayer this app offers plenty of replay value while delighting fans of classic European table top gaming experiences.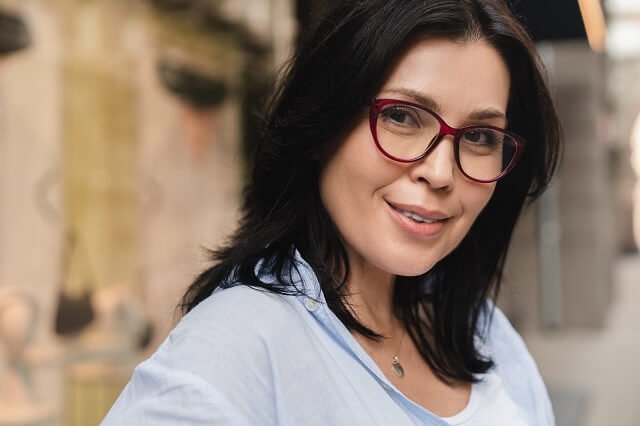 I love playing all kinds of games – from classics like Monopoly to modern favourites like Ticket to Ride.
I created this blog as a way to share my love of board games with others, and provide information on the latest releases and news in the industry.