Introduction
At Target, shoppers can purchase board games at an incredibly discounted price by taking advantage of the Buy 2 Get 1 Free promotion. This allows board game lovers to get their favorite games for cheaper, or even stock up on new titles. The promotion excludes select toys and accessories but still covers a wide variety of popular games for adults and children alike. Customers may find products such as strategy classics like Catan and Carcassonne, along with family favorites like Ticket to Ride and King of Tokyo. With this offer, customers will be sure to always have something fun to play with family and friends.
Benefits and Advantages of the Promotion
The Target promotion of 'buy two get one board game' provides an attractive incentive for customers to stock up on board games. This promotion can benefit customers in several ways. First, they will have the chance to purchase multiple board games at a discounted rate without having to pay full price for each one. Secondly, they'll be able to get creative with their purchases and explore different game options based on what they can obtain in the bundle offer. Finally, shoppers won't have to worry about running out of board games any time soon as they'll have plenty of inventory left over to keep players entertained for days or even weeks at a time. Overall, this is an excellent deal that could help families, friends, and groups save money while still having fun playing decision games together.
Best Games to Take Advantage of the Promotion
If you are looking to take advantage of the Target Buy 2 Get 1 Board Games promotion, there are many fantastic options out there. Some of the best strategies for buying board games for this offer include getting a variety of fun and educational games for all ages.
For younger kids, buying games such as The Sneaky Snacky Squirrel Game or Hoot Owl Hoot can help introduce them to board gaming and get them interested in more complex strategy games over time. For older players, classic family strategy titles such as Agricola, Carcassonne, and Small World can offer hours of entertainment. Party-style games like Codenames or One Night Ultimate Werewolf might be great for groups of friends to play together. Cooperative games like Pandemic, Forbidden Island, and Spirit Island are also great choices. On the fantasy side, titles like Zombicide or Descent: Journeys in the Dark can be an excellent way to transport into another world with friends and family. And on top of that, video game adaptations such as Gears of War: The Board Game can add a unique twist on classic mechanics while still providing a familiar setting and atmosphere.
Strategies for Choosing the Right Board Game
1. Set a budget: Before you begin looking for board games, it's important to decide how much you can comfortably afford to spend on your purchase. It's easy to get carried away when shopping, so having a budget in place will help prevent overspending.
2. Think about ages and skill levels: When selecting board games, it's important to choose an option that appeals to all of the people who will be playing it. Consider the ages and skill levels of the players so that everyone has a chance at participating and enjoying the game.
3. Look for educational opportunities: Board games offer a great way to introduce concepts such as math and geography in an entertaining way. If your goal is to find an entertaining game with educational value, look for games that involve counting coins or currency, mapping out routes, memorizing facts about history or science, etc.
4. Evaluate quality: Carefully evaluate each board game before purchasing it " read reviews if available, watch online tutorials or demos if available, inspect pieces carefully " by doing so you can ensure that you are getting a good quality item that will be enjoyable for years to come.
5. Keep track of sales and promotions: The Target "Buy Two Get One Free" promotion is great opportunity to save money while still acquiring high-quality board games " take advantage of these offers when they arise! Additionally, keep track of other promotions like coupons and discount codes that may yield even bigger savings on your purchase.
Tips to Start an Affordable Board Game Collection
1. Begin by planning out how many different types of games you would like to have in your collection. Consider looking for family favorites, educational games and the classic classics, such as chess and checkers, as well as some themed-based games.
2. Find ways to save money when purchasing board games. Take advantage of sales and special offers such as Target's Buy 2 Get 1 promotion on select boardgames, check online retailers for discounts, or shop at thrift stores for used games.
3. Use resources from the library or from local game shops to try out a game before you buy it. This way you can be sure it's a good fit before committing to a purchase.
4. Make it a priority not to pay full price if possible and be willing to negotiate with store owners if buying used or vintage games " those are often cheaper alternatives than new ones.
5. Host game nights where friends can bring their own boards so multiple people can play without having to spend money on individual sets each time or look into swapping or bartering with other game players in your area who might want something that you own in exchange for one of theirs.
6. Don't forget about accessories! Purchasing an extra set of dice, pawns, cards and board pieces can help prolong the life of certain games that start to show signs of wear over time and avoid having to buy brand-new replacements every time something is lost or broken during gameplay
Strategies for Storing and Organizing Your Board Games
1. Choose an easily accessible storage location for your board games. It should be somewhere that is easy to reach when you need to grab a game quickly but also out of the way so it's not tripping anyone up or taking up too much space in your home.
2. Sort and organize your games by type, such as strategy, trivia, or party games. This will make it easier to find the game you're looking for quickly.
3. Categorize each game individually according to its packaging size; this will make it easier for you to choose the right size of box for storage purposes. If possible, keep the original game box and just store it properly until when needed next time.
4. Label each game with both text and a picture so even children can recognize and select a game quickly without needing any assistance; this will also save time if you decide to bring the games on vacation or have a community play session at a friend's house.
5. To take advantage of available space and not overload shelves, stack your boxes on top of other similar-sized boxes after they are labeled clearly with contents preview images instead of just writing them down or only knowing what is inside without seeing what is inside.
6. Consider storing larger boxed board games in plastic containers stored underneath beds or in closets for extra protection from spills and dust buildup; alternatively, large boxes can be broken down into smaller components that can be conveniently filed away in files with lids in parts shelves or drawers so all parts are safe from dirt.
Making the Most of the Buy 2 Get 1 Promotion
Target's Buy 2 Get 1 promotion is a great way to stock up on board games for family game nights and other special occasions. The key to making the most out of this promotion is to plan ahead. Look at what board games you already have, how often they are used, and if any need to be replaced. Additionally, think about which kinds of new board games you would like to add to your collection. Consider trying something new that everyone can enjoy or picking up a classic favorite if nostalgia is your goal!
Once you have an idea in mind of what kind of board games you want to get, it is time to take advantage of the Buy 2 Get 1 offer. Going into the store with a list will help keep your shopping focused. You do not need three new board games necessarily either- try alternating between buying a brand new game and replacing an older version! That way, you can make the most out of Target's deal and still get the items that you want. After narrowing down what titles work best for each group member, look around for stores (both in person or online) that are offering discounts on those specific products as well – every penny counts! Lastly, make sure all pieces are included before finishing your purchase!
A Look at the Big Picture
The trend towards buying board games in "buy two get one" deals is representative of a larger shift in board game industry. Things like multifunctional playing pieces and extended pieces such as expansion packs make board games more dynamic and exciting than ever. And with online gaming becoming increasingly popular, there are more opportunities for producers to create innovative gameplay experiences for consumers. As technology continues to evolve, we can expect to see even more creative uses of digital technology within board games – from voice commands to connected artificial intelligence solutions that make your decisions for you. By 2020 it's very likely that the traditional structure of the classic board game will be replaced with a variety of new experiences, such as specialized apps created specifically for particular types of board games or virtual reality components that allow players to truly experience the game environment. Thus, it's clear that the future of board games will continue to involve exciting changes and interesting developments that greatly improve the playing experience.
Conclusion
Target's Buy 2 Get 1 Board Games promotion provides an excellent opportunity for board game enthusiasts to expand their collections at an incredible price. This promotion allows customers to purchase two board games and receive a third one free, dramatically reducing the cost of engaging in gaming activities. This could enable more people, such as families or groups of friends, to invest in a collection that everyone can benefit from and enjoy. Furthermore, this offer could also encourage them to discover new games and learn different playing strategies. The Target Buy 2 Get 1 Board Games promotion is quickly becoming one of the most popular deals around because it encourages people to bond through fun activities without having to spend too much money.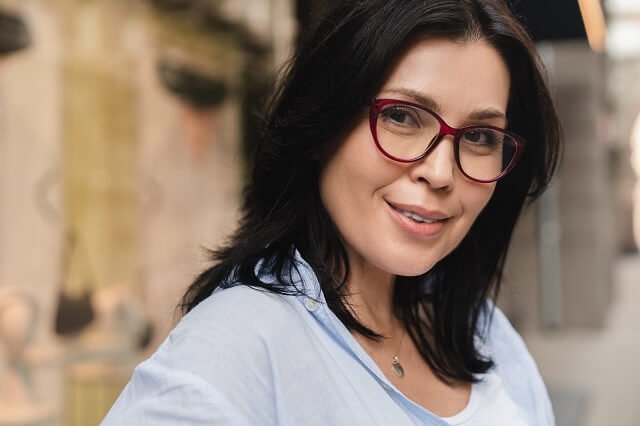 I love playing all kinds of games – from classics like Monopoly to modern favourites like Ticket to Ride.
I created this blog as a way to share my love of board games with others, and provide information on the latest releases and news in the industry.