Introduction
A charcuterie board is the perfect addition to a football game. Not only does it provide plenty of great snacks to munch on during the game, but it's also a great way to get friends and family together and have some fun. Setting up the board can be very simple with just a few ingredients. Preparing the board before the game starts will ensure that everyone has something tasty to enjoy throughout the match. Start off by selecting an array of meats such as ham, salami, or beef jerky. Then add spreads such as hummus or guacamole for dipping. From there, think of cheeses such as Manchego or Cheddar that can be cut into cubes and stacked together for snacking. Also don't forget about nuts, crackers, fruits like grapes and strawberries, and vegetables like carrots and celery sticks for your charcuterie board. Finally, make sure you have plenty of olives in various colors for everyone to enjoy! With this combination of snacks and goodies, your football game is bound to become even more enjoyable when added with a unique charcuterie board!
Picking Your Board
When putting together a charcuterie board for a football game, the type of board you select is just as important as the food choices you make. Depending on how many people will be dining and what your budget is, picking the right board can help make entertaining easier and more fun. Typical charcuterie boards are either large platters with plenty of food options, cutting boards with space reserved for appetizers, or trays specifically designed specifically for sharing.
Each type of board offers different features to best suit any situation. Large platters provide plenty of surface area to display large amounts of appetizers. A cutting board gives guests room to sample and enjoy their snacks, while also providing ample space for small accompaniments like crackers, nuts and cheese items. And smaller trays can easily be shared among guests during the game – perfect for entertaining when limited counter space is available.
No matter which board you choose, consider adding items that appeal to a variety of tastes – ranging from cured meats and antipasto skewers to fresh seasonal fruit or veggie slices – and ones that won't be too messy. For example, mini toast topped with melted cheese or chopped tomatoes offers a tasty snack without making crumbs all over the place! You can also add dips like hummus or spicy salsa verde along with fresh-baked crostini or pita chips for spreading it around. Keep things interesting by using unique containers such as ceramic ramekins or mason jars to hold condiments like olive oil, pickles, olives and gherkins. Finally, include something sweet at the end such as homemade cookies or chocolate brownies!
What to Include
For a unique twist on a traditional football charcuterie board, consider adding some unusual ingredients. For example, grapes, fresh sliced figs and apples can make great additions. Olives, capers and pickles are also great options for adding saltiness to the board. To add some spice to your plate, consider cubed chorizo or spicy salami. If you really want an unexpected kick try diced jalapenos or wasabi peanuts. Cheese enthusiasts will enjoy cheese flavored pops made with particularly savory cheeses. Finally, surprise your guests by topping the board with homemade crackers and lavash crisps. Just remember to have plenty of cups of delicious dip options like hummus or guacamole to complete this delectable snack!
Presentation
When preparing your charcuterie board for a football game, it's important to make sure that you create an eye-catching and memorable presentation. You can achieve this by arranging the items on your board in creative ways. For example, cut meats into interesting shapes such as long narrow strips or small round circles. Stack slices of cheese on top of one another to create a mini tower. Arrange crackers in fun patterns like stripes or in circular formations. Place colorful produce such as grapes and orange slices around the board – this will add a pop of color and make your arrangement even more enticing. Place nuts and seeds in individual bowls or spoons for easy access. Assemble any small condiments in small jars or dishes so that they are visible but not overwhelming. Finally, add personalized touch by adding decorations like ribbons, flags or signs with the team name written on it!
Mix Things Up
It's always fun to mix things up when you're putting together a charcuterie board for a football game. Here are two recipes that you can try out, using some of the common ingredients found on a charcuterie board.
1. Loaded Pretzel Fries: Take your favorite store-bought pretzel sticks and load them with slices of jalapeno-flavored salami or pepperoni, chunks of Swiss and cheddar cheese, as well as pickles and olives. Drizzle everything generously with honey mustard dressing and bake in the oven until the pretzels are golden brown and the cheese is melted. Enjoy these loaded up pretzel fries with your favorite dipping sauces while watching the game!
2. Prosciutto Tortilla Pinwheels: Spread cream cheese onto wheat tortillas and top with prosciutto, baby spinach, sundried tomatoes, olives, capers, roasted bell peppers and chopped herbs such as parsley or chives. Roll everything up tightly and cut into bite-size pieces. Serve these nutrient-packed pinwheels for a flavorful snack during halftime!
Lets Have a Tasting
One way to get everyone involved in the tasting is to create a game. Before the football game begins, everyone can write down their guesses for what each item on the charcuterie board is. Add a bit of competition by creating teams and having them compete to come up with the most correct answers. Afterward, each team can be awarded points based on how many correctly identified items they had. Whoever has the most points at the end of the game wins a prize! Another way to get people involved is to have them choose which item from the charcuterie board they would like to try first. Have each person explain why they chose that particular item and what flavor combination sounds interesting about it. This could result in some interesting conversations about different flavors and textures, as well as an opportunity for creative ideas for experimentation! Finally, you can also have everyone rate their favorite item from the charcuterie board after they have tried it. This will give everyone an insight into others' culinary preferences and can create a fun dialogue amongst friends.
Dont Forget the Drinks
One of the great things about a charcuterie board is that it can be enjoyed with drinks. There are many refreshing options available to pair with the food on your board. Beer and wine are some options, depending on what sort of alcoholic drinks your guests prefer. Another option is hard cider or coolers, which have become trendy in recent years due to their combo of appeasing flavours and low alcohol content. If you want to go non alcoholic, there are lots of pleasant beverages you can pick up. Ginger beer or a hard seltzer with flavoured mix-ins are both crowd favourite choices. To add a festive twist, try making signature sangrias for game day – just make sure to plan ahead and let them sit for at least 8 hours before serving! Fancy mocktails are also great if you're looking for something more creative than soda or juice. The possibilities really are endless when it comes to drinks that go with a charcuterie board… now all you have to do is decide!
Bonus
No football game is complete without treats for your guests! Tailgating calls for a charcuterie board to keep your guests happy and satisfied throughout the big game. Preparing a charcuterie board for a football game can be incredibly simple; it just takes some thoughtful selections to create something festive yet delicious. A well-crafted charcuterie board is composed of several elements, including cured meats, cheese, olives, crackers, nuts, dried fruit, vegetables and dips or spreads. You should always plan on having enough food to feed double the size of your expected guest list so that everyone can have enough to snack on during the game.
To make your charcuterie board even more special and fitting for the occasion, try adding snacks like chips and salsa or bite-sized pulled pork sandwiches. For sweet treats, you could include cupcakes decorated with team colors or mini doughnuts. To really make the presentation stand out, use oversized platters with garnishes such as herbs or edible flowers that coordinate with your spread's colors.
Five Quick & Easy Charcuterie Board Snack Recipes:
1) Spicy Pineapple Salsa: Start by combining chopped pineapple with diced tomatoes and jalapenos for heat before stirring in cilantro and lime juice for acidity and freshness. Serve this sweet salsa dip with tortilla chips!
2) Barbecue Bacon Wrapped Jalapeno Poppers: Combine cream cheese and shredded cheese as stuffing before wrapping bacon around each jalapeno pepper half. Bake until both sides are golden brown for an extra crispy bite!
3) French Onion & Ground Beef Sliders: In a bowl combine ground beef and cooked onions then season with salt and pepper to taste before forming patties. Grill over high heat until cooked through!
4) Baked Brie Bowls: Line muffin tins with layers of phyllo dough before spooning in brie cheese mixed with garlic powder, Worcestershire sauce, black pepper and minced parsley. Bake until golden brown then serve immediately!
5) Spicy Hummus Wraps: Spread hummus onto whole wheat tortillas then add spinach, roasted peppers and avocado slices before rolling into wraps then sprinkle with chili flakes if desired! Serve this healthy wrap cold or grilled depending on preference.
Conclusion
One of the best ways to make watching a football game even more enjoyable is having a delicious, yet simple, charcuterie board. Creating a charcuterie board for your next football game can be easy and can include items like cured meats and cheeses, crackers and breads, olives and pickles, nuts, jams and spreads, seasonal fruits and vegetables. Nuts are great sources of protein and flavor while jams add sweetness to your selection. To ensure all that savory goodness doesn't go missing on your plate be sure to have plenty of crackers or slices of fresh baguette available. Olives and pickles provide some salty crunch while seasonal fruits provide excellent color as well as natural sweetness.
To make a charcuterie board for football games even more fun you could use an NFL-themed serving platter or boards that look like the field you're watching the game on. You could also create team-specific boards by displaying different ingredients in their corresponding team colors! And don't forget about the dips – adding some tasty dips like hummus or homemade pesto will give your guests something extra to munch on during those crucial plays. Football season has never been so flavorful thanks to charcuterie boards!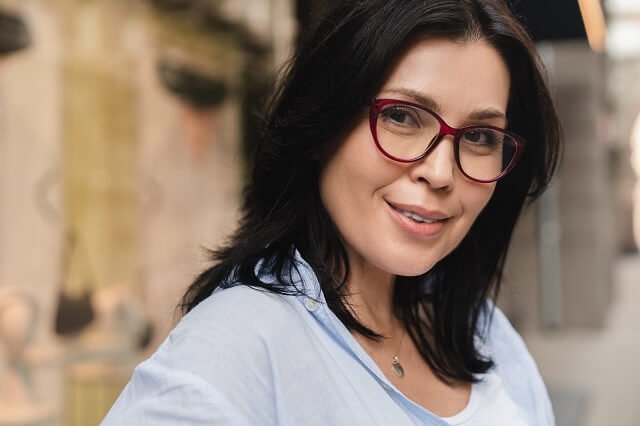 I love playing all kinds of games – from classics like Monopoly to modern favourites like Ticket to Ride.
I created this blog as a way to share my love of board games with others, and provide information on the latest releases and news in the industry.