Introduction
Organising a board games night is a great way to get family and friends together for some quality time. Everyone can interact with each other while also having fun. It's one of the easiest ways to get everyone involved in an activity that they enjoy " and with the right equipment and organisation, your board games night can become an enjoyable, unforgettable occasion.
There are a few key things to keep in mind when putting together such an event. Firstly, it is important to choose the right type of games for the occasion. If you have young children attending then try selecting less complicated board games (or if budget allows, buy special edition child friendly ones!). If there are teenagers or adults attending select more engaging and lively games – something that requires strategy as well as luck! Also make sure that each game only lasts 15 minutes so people don't lose interest when playing the same game for too long.
Next, check for enough players since most board games need at least 2-4 players to proceed. Try inviting different age groups who will enjoy playing together "it will make it even more enjoyable! Furthermore, supply food and drinks that can help keep everyone energised throughout the night. Chips and snacks work great as complementary items during game play. Most importantly though make sure everyone feels welcome by giving themundivided attention throughout the event -communicate whenever possible and rally everyone in discussion about interesting topics of conversation related to the particular game being played!
Gather The Essentials
Hosting a board games night can be a great way to get together with family and friends, but organising it well is the key to having an event that will run smoothly and be remembered fondly. To get started, the first step is to gather all of the essentials that you'll need for the night. Consider items such as decorations or themed supply packs to use as part of your event. These can often be found at local party supply stores or even online. In addition, if you're on a budget, there are plenty of easy DIY ideas that can add impact to your party and won't cost much at all. Think creative table settings with themed napkins or cups, homemade centerpiece decorations, game-based activities for guests, and of course don't forget about your food options! Serve snacks like pretzels, chips, nuts and popcorn along with tasty appetizers — mini quiches, deviled eggs, bruschetta topped baguettes " and you've got yourself set up for a fun filled night!
Pick The Games
Selecting the games for your board games night is an essential step. If a game is unfamiliar to people, why not consider playing one simple game multiple times over the course of the evening? Another option could be to include 'Choice Games' – games with a variety of shorter individual activities that everyone can participate in. This allows larger groups to break into smaller teams if desired. Additionally, you may decide to have different sets of board games ready for guests depending on their experience level or the type of audience attending your event. Classic favorites such as Scrabble or Trivial Pursuit are often a great way to get people familiar with each other and create a warm atmosphere at any gathering. You may also wish to consider more modern games such as Settlers of Catan or Ticket To Ride where players must use strategy, tactics, and problem solving skills. Ultimately, it boils down to choosing games that will keep your guests entertained regardless of age group, ability level or social interests.
Plan Your Schedule
Sample Schedule 1:
6:30PM " Arrive and gather. Set up snacks and drinks.
7:00PM – Choose the first game to play for the evening.
7:30PM – Begin the first game.
9:00PM " Take a break for dinner after the first game.
9:30PM – Discuss which game to play next.
10:00PM – Start the second game of the night.
11:30PM " Take a final break before concluding the night with a third game, if desired.
12:30AM " Wrap up and clean up the space where you were playing.
Sample Schedule 2:
6:45 PM " Arrive and greet each other while snacking on appetizers and sipping drinks of choice.
7:15 PM " Choose which games to play that evening, brainstorming ideas among everyone who attends.
7:30 PM " Begin with the easiest, quickest game to get everyone warmed up for the night ahead!
8:30 PM " Change games for bigger, more involved ones that can last a good long time!
9:45 PM " Take a dinner break before diving into another hour or two of board games!
11 PM " Get creative by mixing different games together and create your own version of "crazy rules" versions so everyone has something fresh to romp around with!
12 AM" Gather all pieces together, store them back in their boxes while cleaning up after yourselves, then conclude conversation over late-night drinks as necessary!
Set Up and Clean Up
When setting up for a board game night at home, it's important to make it an inviting space. Begin by gathering the right gear; you'll need enough seating and surfaces for each game and any snacks or drinks. Make sure there is plenty of floor and/or table space so everyone can move around comfortably. Arrange the seating in small clusters to encourage conversations and laughter. And if you have a separate room or area, designate that as the "game zone" — this will help keep living rooms or dining areas tidy while still providing enough space to play without obstruction. When it comes time to clean up, assign one person to oversee the task of collecting all the pieces. It may also be helpful to put each game away as you go, as this will minimize mess from piling up too quickly.
Conclusion
Once you've decided on the games you want to play, all that's left is to invite your friends and family and make sure everyone can be there. Have snacks ready " from essentials like pizza to board game-themed treats " and let the gaming begin! Because appetites will build as the night progresses, you may also want to plan a dinner menu in advance. Finally, don't forget to set aside some time for sharing stories about your favorite games, memorable events, and other gaming experiences.
If you follow these steps then your board games night will be an event no one will soon forget! It's time to gather up your loved ones and break out the dice: it's official – game nights are back! Share your excitement with those around you so they too can join in the festivities, and remember – have fun! By organizing a board game night you'll be creating bonding experiences between people while having loads of fun in the process. So don't wait any longer – get out there and start planning! Just make sure those attending are aware of refreshment requirements for each person for their game session. Happy strategizing!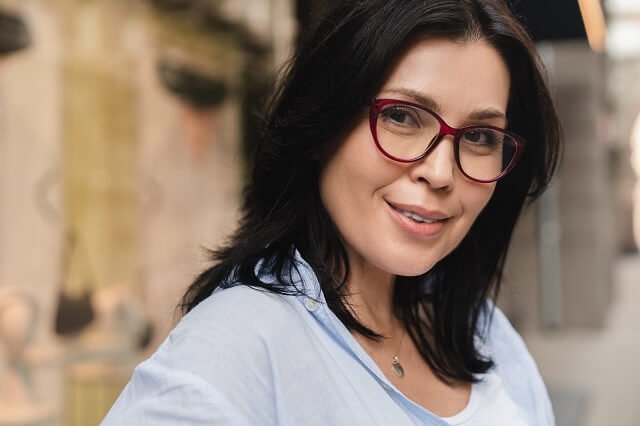 I love playing all kinds of games – from classics like Monopoly to modern favourites like Ticket to Ride.
I created this blog as a way to share my love of board games with others, and provide information on the latest releases and news in the industry.