In the ever-evolving world of entertainment, strategy board games have carved out a unique and enduring niche. With each passing year, these games continue to captivate players of all ages and backgrounds.
In 2017, strategy board games are gaining even more popularity, attracting both newcomers and seasoned gamers alike. From intense battles of wits to cooperative problem-solving adventures, these games offer a thrilling escape from reality and a chance to exercise strategic thinking in a fun and engaging way.
What sets strategy board games apart from other forms of entertainment is their ability to immerse players in richly detailed worlds where every decision matters. Unlike video games or movies where the plot is fixed, strategy board games allow players to shape the outcome through careful planning, resource management, and tactical maneuvering.
This level of control and agency, combined with the social aspect of playing face-to-face with friends or family members, creates an experience that is both intellectually stimulating and emotionally rewarding.
In recent years, strategy board games have seen a surge in popularity thanks to several factors. Firstly, there has been a renaissance in game design that has resulted in innovative mechanics, compelling themes, and beautiful artwork. These advancements have not only attracted traditional gamers but also appealed to a wider audience who may not have considered board gaming as a hobby before.
Additionally, the rise of crowdfunding platforms like Kickstarter has allowed independent game designers to bring their creative visions to life without going through traditional publishing channels. This has led to an unprecedented diversity of game choices for consumers and helped fuel the growth of strategy board gaming as a whole.
As we delve into the world of strategy board games in 2017, it becomes clear that this genre is thriving like never before. From classics like Settlers of Catan and Ticket to Ride to newer titles like Pandemic Legacy: Season 2 and Scythe, there is an abundance of options available for every taste and skill level.
Whether you are a casual gamer looking for a relaxing evening with friends or a hardcore strategist seeking an intense challenge, there is a strategy board game out there that will capture your imagination. So let us embark on this exciting journey and explore the fascinating world of strategy board games in 2017 and beyond.
Top 10 Strategy Board Games of 2017
In the world of strategy board games, 2017 has seen an array of impressive options for players to choose from. These games not only provide hours of entertainment, but also challenge players' strategic thinking and decision-making skills. In this section, we will take a closer look at the top 10 strategy board games of 2017 that have captured the attention and admiration of gamers worldwide.
Pandemic Legacy: Season 2
Players work together as a team to save humanity from deadly diseases in this cooperative game.
The game introduces a unique legacy aspect, where each session's outcome affects future sessions.
Gloomhaven
This epic, campaign-driven game places players in the role of mercenaries navigating through dangerous dungeons.
The game features an innovative card-driven combat system and offers an immersive experience.
Terraforming Mars
In this game, players take on the role of corporations working to terraform Mars into a habitable planet.
Resource management and efficient card play are key aspects of gameplay.
Scythe
Set in an alternate history 1920s Europe, players take control of factions competing for dominance using strategy and savvy.
The game combines resource management, combat, and engine-building mechanics.
Santorini
With its stunning components and simple yet deep gameplay, Santorini has become a standout among abstract strategy games.
Players compete to build structures while strategically positioning their workers around the island.
Secret Hitler
This social deduction game puts players in the tense political climate of pre-WWII Germany.
Players are divided into liberals and fascists, with hidden roles and secret agendas.
Century: Spice Road
A game of trading and hand management, Century: Spice Road challenges players to collect and trade spices.
The game offers a blend of simplicity and strategic depth.
The Seventh Continent
In this cooperative exploration game, players find themselves stranded on a mysterious continent.
They must work together to uncover clues, survive dangers, and find a way home.
Terra Mystica
This highly acclaimed game combines euro-style mechanics with fantasy themes.
Players compete as different races in a world filled with magic, resources, and strategic decision-making.
Great Western Trail
Set in the Old West, Great Western Trail has players managing a cattle empire while traveling across the country.
The game features deck-building elements and an innovative mechanism for moving your cowboys.
These top 10 strategy board games of 2017 demonstrate the diversity and creativity within this genre. Whether you enjoy cooperative gameplay or fierce competition, there is something for everyone to enjoy in these titles.
From resource management to social deduction, these games challenge players' abilities to plan ahead, adapt to changing circumstances, and outmaneuver their opponents. So gather your friends, set up the board, and immerse yourself in these captivating strategy games that have taken the gaming world by storm in 2017.
How Strategy Board Games Have Evolved
Strategy board games have come a long way in recent years, with 2017 being no exception. The year has seen a number of trends and innovations that have shaped the way these games are played and enjoyed. From the introduction of new mechanics to advancements in components and artwork, strategy board games have evolved to provide players with unique and engaging experiences.
One major trend in 2017 has been the rise of legacy-style games. These games introduce elements of storytelling and campaign progression, where choices made in previous sessions have lasting effects on future gameplay. Legacy-style games such as "Pandemic Legacy: Season 2" and "Gloomhaven" have gained immense popularity due to their immersive narratives and innovative gameplay mechanics.
Another significant trend is the increasing integration of technology into strategy board gaming. Many game publishers have embraced digital platforms to enhance gameplay through companion apps or augmented reality features. This merging of traditional tabletop gaming with technology has allowed for new possibilities and experiences, creating a more dynamic and interactive gaming environment.
In terms of innovation, there has been a focus on streamlining game mechanics and reducing downtime between turns. Many newer strategy board games feature simultaneous actions or quick decision-making, allowing players to stay engaged throughout the entire game. Additionally, designers have been incorporating modular components and variable setups to increase replayability, giving each playthrough a fresh experience.
Overall, strategy board games in 2017 have demonstrated an exciting evolution filled with innovative ideas and trends that cater to diverse player preferences. With the constant push for creativity and advancement within the genre, it's clear that strategy board games will continue to captivate gamers for years to come.
| Trends | Innovations |
| --- | --- |
| 1. Rise of legacy-style games | 1. Integration of technology |
| 2. Increased storytelling and campaign progression | 2. Streamlining game mechanics |
| 3. Emphasis on immersion and interactive gameplay | 3. Modular components and variable setups for replayability |
Understanding the Appeal
Strategy board games have been gaining popularity in recent years, and one of the main reasons for their appeal is their addictive nature. There are several factors that contribute to this addiction, making strategy board games an engaging and immersive experience for players of all ages.
Firstly, one of the major appeals of strategy board games is the sense of challenge they provide. These games often require players to think critically, make tactical decisions, and come up with a winning strategy. The combination of problem-solving and strategic planning keeps players engaged throughout the game, as they continually strive to outwit their opponents and achieve victory.
Secondly, strategy board games offer a high level of replayability. Unlike some other types of tabletop games or video games that may become repetitive after a few plays, strategy board games typically feature multiple paths to victory and a variety of possible outcomes. This variability ensures that each playthrough feels fresh and exciting, offering new challenges and opportunities every time.
Additionally, strategy board games foster social interaction and camaraderie among players. Many modern strategy board games emphasize multiplayer competition or cooperation, allowing friends and family members to bond over shared experiences. Whether it's forming alliances and negotiating with other players or engaging in friendly rivalries, these games create lasting memories and build connections between participants.
To understand the addictive nature of strategy board games further, let's take a look at some reasons why people find them so appealing:
Intellectual Stimulation: Strategy board games require critical thinking skills such as planning ahead, analyzing probabilities, and evaluating different options. These mental challenges keep players engaged and absorbed in the game.
Emotional Investment: As players invest time into developing their strategies during gameplay, they develop an emotional connection to the outcome. The highs and lows experienced during a game create an adrenaline rush that can be addictive.
Sense of Accomplishment: Strategizing and executing successful moves in a game provide players with a sense of accomplishment. The feeling of outsmarting opponents and achieving victory can be highly satisfying and addictive.
Overall, the addictive appeal of strategy board games lies in their ability to offer intellectual stimulation, emotional investment, and a sense of accomplishment. With each new game, players are presented with unique challenges and opportunities, creating an addictive cycle that keeps them coming back for more. Whether it's the thrill of competition or the social connections formed through gameplay, strategy board games have proven themselves to be a captivating form of entertainment.
Expert Tips for Mastering Strategy Board Games in 2017
Understanding the Importance of Planning
One of the key elements in mastering strategy board games is the ability to plan ahead. By developing a clear and concise plan, players can anticipate their opponents' moves and strategize accordingly. It is important to identify both short-term and long-term goals in order to succeed. Prioritizing objectives, managing resources, and considering potential risks are crucial aspects of effective planning.
Study Your Opponents
Another important tip for mastering strategy board games is to study your opponents. By understanding their playing style, strengths, weaknesses, and favored strategies, you can devise countermeasures that will give you a competitive edge. Observing your opponents' moves and reactions throughout the game will provide valuable insights that can inform your decision-making process.
Adaptability and Flexibility
In strategy board games, it is essential to be adaptable and flexible in your approach. Being too rigid or sticking strictly to one predetermined plan may hinder your progress if unexpected circumstances arise. Stay open to new possibilities and be willing to adjust your strategy as needed. This adaptability will enable you to make informed decisions based on the current state of the game.
Continuous Learning
Becoming a master at strategy board games requires continuous learning and improvement. Take the time to study different game strategies, read rulebooks thoroughly, watch tutorials or gameplay videos online, or discuss tactics with experienced players. Embrace every opportunity for learning and apply new knowledge to enhance your skills in future gaming sessions.
Practice Regularly
Finally, one of the most effective ways to master strategy board games is through regular practice. The more you play, the better you will become at recognizing patterns, thinking strategically, making calculated decisions, and adapting quickly to changing circumstances on the game board. Practice not only builds skill but also boosts confidence, allowing you to become more comfortable with the game mechanics and rules.
By following these expert tips, players can enhance their gameplay and increase their chances of success in strategy board games. Whether you are a novice or an experienced gamer, these strategies will help you develop a competitive edge and improve your overall gaming experience in 2017.
Strategy Board Games for Every Player
With the growing popularity of strategy board games in 2017, there is a wide range of options available for every type of player, from beginners to experienced gamers. Whether you're just starting out or looking for a new challenge, these games provide engaging and enjoyable experiences for players of all skill levels.
Beginner-Friendly Strategy Games
For those who are new to strategy board games, there are several titles that offer a gentle introduction to the genre. Games like Settlers of Catan and Carcassonne are often recommended for beginners due to their straightforward rules and accessible gameplay. These games typically focus on resource management and building strategies, making them easy to understand but still providing plenty of depth.
Intermediate-Level Strategy Games
If you're ready to take your strategy game skills up a notch, there are many options available that offer a bit more complexity and challenge. Titles such as Ticket to Ride and Pandemic require players to think more strategically and plan multiple moves ahead. These games often involve a mix of luck and skill, making them engaging for both casual gamers looking to sharpen their strategic thinking abilities and more experienced players seeking a satisfying challenge.
Advanced Strategy Games for Experienced Gamers
For those who have mastered the basics and want an even deeper strategic experience, there are several advanced strategy board games available. Twilight Struggle and Terra Mystica are known for their complex mechanics, deep strategies, and intricate decision-making processes. These games require careful planning, analysis of opponents' moves, and long-term thinking. While they may be more challenging to learn, they offer highly rewarding gameplay experiences for experienced strategists.
The Role of Technology
With the advent of technology, the landscape of strategy board games has undergone a significant transformation. Digital platforms have changed the way these games are played, bringing a new level of convenience and interaction to players in 2017. Whether it's through online platforms or mobile applications, technology has made strategy board games more accessible and engaging than ever before.
One of the key ways in which digital platforms have enhanced strategy board games is through online multiplayer capabilities. Players no longer have to rely on finding people in person to play with them; they can now connect with friends or individuals from around the world in real-time through the internet. This not only expands the player base but also allows for more challenging and diverse competition.
Furthermore, digital platforms have introduced various tools and features that enhance gameplay. For instance, some online strategy board game platforms include built-in rulebooks and tutorials, making it easier for newcomers to understand the game mechanics. Additionally, many platforms offer matchmaking systems that pair players of similar skill levels together for a fairer and more enjoyable gaming experience.
Technology has also influenced strategy board games by introducing virtual versions of popular titles. Many classic strategy board games, such as Settlers of Catan or Risk, now have digital adaptations available on various platforms. These virtual versions often come with additional features like animated graphics, sound effects, and even artificial intelligence opponents, providing a fresh and immersive experience for players.
Strategy Board Games for Families and Friends
Strategy board games not only provide entertainment and challenge, but they also have the unique ability to bring families and friends together. In today's fast-paced digital world, where people are often engrossed in their personal devices, the opportunity to bond over a board game is becoming increasingly rare. However, strategy board games have managed to maintain their popularity because they offer a social experience that cannot be replicated by other forms of entertainment.
These games promote face-to-face interaction and encourage players to communicate and collaborate with each other. Whether it's making alliances in games like Risk or negotiating trades in Settlers of Catan, strategy board games require players to engage with one another on a deeper level than simply looking at a screen.
This can lead to the building of connections and the creation of lasting memories as friends and family members work together towards a common goal or compete against each other in friendly competition.
Furthermore, strategy board games allow players to develop valuable interpersonal skills such as communication, problem-solving, critical thinking, and teamwork. As players strategize and make decisions together, they learn how to communicate effectively, listen to others' input, and come up with creative solutions. These skills can transfer beyond the game table into real-life situations and enhance relationships outside of gaming.
Competitive Strategy Board Games in 2017
Competitive strategy board games have always been popular among gamers, but in 2017, the trend has reached new heights. With the rise of eSports and professional gaming, more and more players are looking for games that challenge them mentally and allow them to showcase their strategic thinking skills. These competitive strategy board games provide an opportunity for players to pit their wits against their opponents, using cunning strategies and tactical maneuvers to come out on top.
One of the key factors contributing to the popularity of competitive strategy board games in 2017 is the increasing availability of organized tournaments and events. These events offer players a chance to compete against others at a similar skill level, creating a sense of camaraderie and healthy competition within the gaming community.
Additionally, advancements in technology have made it easier than ever for players to connect with one another online, allowing them to participate in virtual tournaments from the comfort of their own homes.
In terms of game selection, there are numerous competitive strategy board games that have gained significant attention in 2017. Some of the most popular titles include "Scythe," "Terraforming Mars," and "Through the Ages: A New Story of Civilization."
Each of these games offers unique gameplay mechanics and challenges, requiring players to think strategically and adapt their tactics based on their opponents' moves. Tabletop gaming enthusiasts can often be found engaging in heated debates over which game is best suited for competitive play, further fueling interest and excitement around these types of games.
As shown by recent trends, competitive strategy board games are not just reserved for hardcore gamers or seasoned veterans. Many newcomers are discovering the thrill of these games and finding themselves hooked on the strategic gameplay they offer. Moreover, with more accessible rulesets and beginner-friendly options available on the market, beginners can easily dive into this genre without feeling overwhelmed or intimidated.
Overall, competitive strategy board games in 2017 have proven to be a compelling and addictive pastime for players of all levels. With the increasing popularity of organized events, a wide variety of game options, and the thrill of outsmarting opponents, it's no wonder this genre continues to captivate players around the world.
| Title | Year Released | Game Mechanics |
| --- | --- | --- |
| "Scythe" | 2016 | Area Control, Engine Building, Worker Placement |
| "Terraforming Mars" | 2016 | Card Drafting, Tile Placement, Resource Management |
| "Through the Ages: A New Story of Civilization" | 2015 | Action Point Allowance System, Hand Management, Variable Player Powers |
Final Thoughts
In conclusion, the rising popularity of strategy board games in 2017 can be attributed to a number of factors. The evolution and innovation within the genre have resulted in a vast array of choices when it comes to selecting the best strategy board games of the year. From classic offerings to cutting-edge digital platforms, there is a game out there for every type of player, whether they are beginners or experienced gamers.
One of the key appeals of strategy board games is their addictive nature. The combination of critical thinking, strategic planning, and outsmarting opponents is a recipe for engaging gameplay that keeps players coming back for more. In 2017, expert tips for mastering these games have also been widely available, helping aspiring strategists refine their skills and increase their chances of winning.
With technology becoming increasingly integrated into all aspects of our lives, it comes as no surprise that digital platforms have played an important role in enhancing strategy board games this year. Online play has allowed gamers from around the world to connect and compete with each other like never before. Additionally, advancements in virtual reality technology have introduced new dimensions to the gaming experience, immersing players in scenarios that were previously unimaginable.
Looking forward to 2018, the future of strategy board games appears bright and promising. With the constant advancements in technology and the ever-growing popularity of these games among families and friends, it is safe to say that we can expect even more exciting innovations in the coming year.
Whether you are playing for fun or competitively aiming to outwit your opponents, strategy board games will continue to provide endless entertainment and opportunities for building connections during social gatherings. So gather your loved ones around the table and prepare for another year filled with memorable gaming experiences.
Frequently Asked Questions
What was the most popular board game in 2017?
In 2017, the most popular board game was "Codenames." It gained immense popularity due to its uniqueness and captivating gameplay. Codenames is a word association game where players divide into two teams and one player from each team becomes the spymaster.
The goal is for the spymasters to give hints using a single word that will lead their team members to guess specific words on the board while avoiding the opposing team's words. With its simple yet challenging mechanics, Codenames became a hit among both casual players and enthusiasts alike.
What are the most popular strategy board games?
When it comes to popular strategy board games, there are a few that consistently rank highly among gamers. One such game is "Catan," also known as "The Settlers of Catan." Catan is widely loved for its resource management aspect and strategic decision-making.
Players take on the role of settlers on an island and aim to establish settlements, expand their territory, and trade resources with other players strategically. Another popular strategy board game is "Ticket to Ride," where players compete to build railway routes across a map using colored train cards wisely while blocking their opponents' paths. These are just a couple of examples, but strategy board games have various themes, mechanics, and strategies that cater to different preferences within the genre.
What is the board game that involves strategy?
A prominent board game that involves strategy is "Chess." Dating back centuries, Chess has stood the test of time as one of the most strategic games ever created. Played on an 8×8 grid with different pieces having unique movement patterns and abilities, Chess forces players to think several steps ahead in order to outmaneuver their opponent's pieces and protect their own king from being checkmated.
The inherent complexity of Chess makes it endlessly fascinating as it tests critical thinking skills, spatial awareness, pattern recognition, calculation ability, and adaptability. It remains a favorite choice for those seeking deep tactical and strategic challenges in a classic board game format.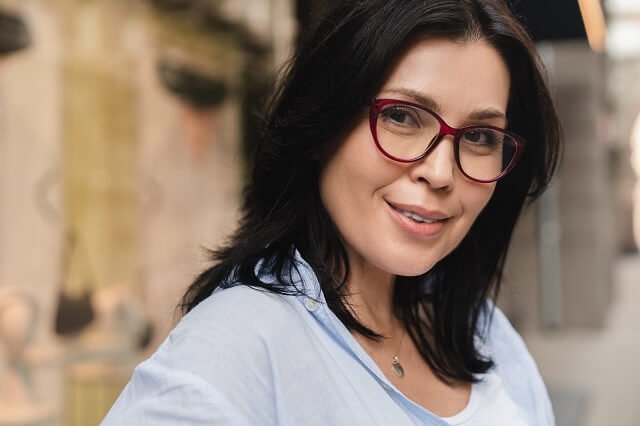 I love playing all kinds of games – from classics like Monopoly to modern favourites like Ticket to Ride.
I created this blog as a way to share my love of board games with others, and provide information on the latest releases and news in the industry.