Introduction
Bgg (BoardGameGeek) is a comprehensive online database that is devoted to board, role-playing and card games. The website is home to detailed information about more than 113,000 different games, which range from the popular classics like Monopoly and Risk, to rare titles such as Sky-Landers and Spector Ops. Bgg has become the go-to source for gamers who want advice on the best games available, provide reviews and critiques of their own favorite titles, and find fellow gamers to play with.
There are multiple options within Bgg that make it an invaluable resource for game enthusiasts. One benefit is that users can look through the comprehensive database of both classic and modern board games. As users peruse through different entries they're given useful information such as how many players are suitable for each game, the average length of gameplay, age ratings, genres, difficulty level and much more. With one click users can read in-depth reviews from fellow gamers who have played the title or even watch video previews of how it works. One again proving Bgg's versatility over other sources – a user doesn't just get facts; they get thoughtful opinions from real people who've experienced each unique title firsthand.
The "Forums" section on Bggextends an open invitation for peer discussion about any type of game imaginable. It allows gamers to connect with others throughout the globe – creating a supportive environment where seasoned veterans can hone their skills while newcomers can ask questions without fear or judgement. Similarly users are encouraged to join robust Groups that meet frequently with other members in their location – allowing them participate in larger scale gaming events while making new friends along the way.
Simply put there's something for everyone at Bgg as its vast database provides insightful information to both dedicated hobbyists looking for something new or curious individuals checking out what all this "game hype" is about these days!
History and Background of BGG
Bgg (BoardGameGeek) is a website dedicated to the celebration of board games and tabletop gaming. It is an expansive database that includes thousands of board game reviews, descriptions, photographs, session reports, and more from individual users around the world. The site also offers a forum for discussions about games and related topics. Bgg was first launched in 2000 by the Minnesota-based team of Scott Alden and Derk Solko. With their enthusiasm for all types of board games, Scott and Derk wanted to create a place for discussion about them on the internet.
Bgg not only provides information about existing board games on the market but also serves as a platform to promote upcoming releases. Through its design contest called The Geek Awards, Bgg annually selects notable game designers who have created exciting new products. As if this wasn't enough, they also feature videos so people can watch others playing different tabletop games and contribute to blogs giving advice on game mechanics or suggestions for upcoming titles.
A key advantage of using Bgg is its use of user-curated reviews which act as an invaluable resource for potential buyers when deciding between titles or expansions to purchase. The sheer range & depth of content available in relation to specific boardgames make it incredibly useful & powerful tool both in terms of supplying facts covering publishers information down to rules considerations & do's and don'ts when playing specific game categories like abstract strategy or deck builders etc…. In essence BGG "isn't just a review site -but has grown into an encyclopedia consisting largely of user generated materials giving you all (you as in any interested parties) need to know regarding Boardgaming hobby ultimately becoming accessible 'bible' incorporating standards book in terms data accuracy & resourcefulness resembling real wozzies
Understand the Rules and Regulations of BGG
BoardGameGeek (BGG) is an online resource and community dedicated to board/card games. It allows users to register, store and share information with other board gamers. On the website, users can find reviews, talk with other gamers, rate games, track their own game collection, and purchase new titles. They also publish their own rules documents and articles related to gaming. Rules documents are very comprehensive and often include expanded explanations of gameplay specific to particular game systems as well as tips for new players. Users also have access to official FAQ's for different game lines, errata documents, expansion packs and more. BGG also hosts a variety of online activities including forums, game groups, tournaments and Facebook events. In addition, BGG provides links to several vendors who sell both physical components for the games as well as the electronic version of some titles.
Different Types of Games Available on BGG
BGG, or BoardGameGeek, is a website that hosts an online database of board games and related information. It contains more than 200,000 individual boards game pages and over 100,000 registered users who actively post ratings and reviews. BGG also provides players with access to game rules and resources as well as forums for discussion of any game topic.
Different types of games available on BGG include strategic board games (such as Catan), card-based games (like Pinochle), party games (like Catch Phrase), dice games (such as Yahtzee) and role-playing games (like Dungeons & Dragons). These categories are further divided down into many different subcategories like classic abstract strategy games, dexterity games, Euro-style strategy games, kids' family games, traditional family/children's card/board games and two-player abstract strategy card/boardgames. Additionally, BGG also hosts listings for puzzle constructions, war gaming miniatures and most importantly video games. Video game listings provide full coverage of all new releases along with in-depth reviews.
Tips and Strategies for Playing on BGG
BoardGameGeek (BGG) is an online database of information about board games, card games, and other tabletop gaming resources. It is a place for users to share their ratings, reviews, and experiences with different board games. In addition to providing game information and reviews, the site offers many tools including play-by-post forums and rankings charts for each game.
One effective way to make the most of BGG playing experience is researching the best rated games before committing to buying or playing them. Additionally, there are several strategies that can be employed when playing on BGG:
1. Keep an open mind – Be willing to try out different types of board/card games in order to expand your repertoire of knowledge. Learning the basics of one type of game will help you approach another type more confidently and efficiently.
2. Make sure you understand the core rules – Make sure you always know the important rules before your turn begins. This allows you to plan ahead in order to get the most out of each move without having to rush decisions due lack of understanding about the process overall.
3. Experiment – Experimenting with moves on your first game will help you develop your strategy so that future playthroughs can become more successful. Don't be afraid to take risks, as some may pay off better than expected!
4. Pay attention to detail – Noticing small changes like how a particular card has been used or how someone else has reacted can significantly change how a bit plays out in comparison if it was left unnoticed by an opponent or partner in play
5. Learn from others at BGG – There are often discussions between players about what worked for their strategies and which tactics were not effective at all during certain matchups " use this information when preparing for similar scenarios next time around!.
Explore the Variety of Features Offered Through BGG
BoardGameGeek (BGG) is an online resource for the board game hobby. It provides a comprehensive database of every published board game, resources related to them, including ratings from players, insights on gameplay and strategy, reviews, news and discussion forums. Players can also use BGG to track their personal gaming statistics about certain games and manage their personal collections. Additionally, BGG allows users to trade in-person or online by creating a marketplace where they can list items that they have available or wanted. The site includes over 1.8 million user ratings, more than 276 thousand images of games and over 682 thousand forum posts – making it one of the most comprehensive sites around when it comes to tabletop gaming information.
FAQs and Answers about BGG
Bgg (also known as BoardGameGeek) is an online community-oriented website dedicated to board gaming. It was founded in 2000 and provides users with information about all types of board games, card games, video games, and collectibles. The site has extensive sections that provide reviews and feedback from other users on specific titles or game series. It also has forums for discussing various topics related to gaming, provides detailed search capabilities, and it even has a marketplace where players can purchase games or trade them with others. Players can subscribe to newsletters that detail new releases and provide exlcusive content to members. Bgg is also the home of an interactive encyclopedia which keeps track of new releases and creates pages for each individual game with its rules, components list, publishers' info, product reviews and more.
Summary and Final Thoughts on BGG
BoardGameGeek (Bgg) is a dedicated website established in 2000 which allows users from around the world to connect and share information about board games, miniatures, role-playing games, and other gaming related activities. The site includes detailed game information such as complete descriptions, user reviews and ratings, lists of top ranked games, search capabilities for finding new game titles, forums for discussing individual games or strategies to enhance play experiences, images of components for many games, publishers' official websites links, as well as an auction feature. The Bgg site also contains thousands of fan-written reviews that are based on user subjective experience with each game they have played.
Overall, BoardGameGeek provides a great resource for gamers both experienced and new who are interested in finding out which board games they should buy or seek out at their local stores or conventions. Bgg is home to millions of active users who come together daily to share their ideas and tips regarding specific games and overall gaming experiences. Through the use of reliable ratings systems, search features and forums that are highly organized by topics or categories Bgg makes it easy for users to identify the best board games on the market in one centralized location.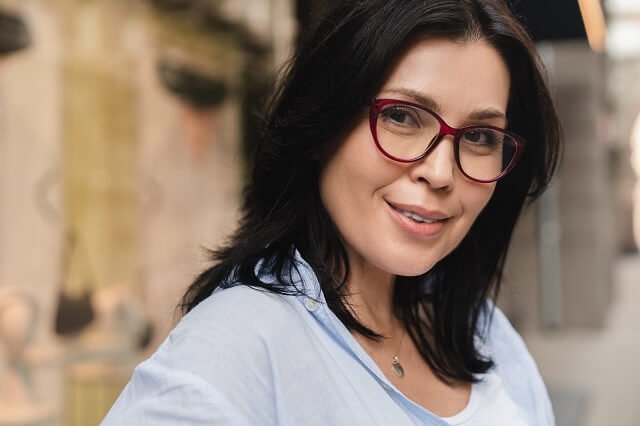 I love playing all kinds of games – from classics like Monopoly to modern favourites like Ticket to Ride.
I created this blog as a way to share my love of board games with others, and provide information on the latest releases and news in the industry.