Introduction What Is a Corn Hole Game & Its History
Corn Hole is a fun and competitive game usually played outdoors. It originated in the 19th century and became popular in Ohio, but can now be enjoyed by people all over the world. The game requires two teams of two players each who compete to score points by throwing bags of corn at a wooden board (the corn hole platform) with a hole in it. It's a great game for all ages and anyone can play!
The rules of the Corn Hole game are relatively simple: Each player takes turns attempting to get their beanbags into the hole on the corn hole platform, with each successful toss counting as one point. The team with the most points wins.
Corn Hole Game Boards come in various sizes but typically measure 2 feet by 4 feet and are generally made from wood or plastic. The target hole, which is cut into board should be 6 inches in diameter or larger and centered 9 inches from the top of board and 12 inches from each side/ edge. Also, boards often have legs that can be folded out during gameplay to provide support while also protecting playing surfaces underneath them such as grass or concrete.
Types of Corn Hole Boards & Their Sizes
Tailgate regulation corn hole boards are the most popular size for the game. They measure 48 inches in length and 24 inches wide per board. The front surface of each board is 2-3/4 inches from the ground, while the back side is 12 inches from the ground.
American Corn Hole Association (ACHA) boards are a tournament style size, measuring 47×23 inches per board. The front surface of these boards measure 3 inch from the ground and less than 10-1/4 inch off the back deck for maximum beanbag bounce when it hits the board.
NCAA Boards are officially used by universities during collegiate competitions, measuring 48 inches in length and 24inches wide or 2 feet by 4 feetaccording to NCAA regulations set forth in their manual. The front face of this NCAA board measures 4-3/8 inch off the ground and is slanted slightly forward to meet college regulation specifications.
Folding Corn Hole Boards have become increasingly popular due to their ease of transport and storage. A top quality folding corn hole set will generallycontain two 48 x 24 inch sized wooden plyboards with legs that foldunderneath each board. Hinges are also used to get a secure fit when open & closed allowing for easy transport .
Factors to Consider When Selecting Board Size
When selecting a Corn Hole board, size is an important factor to consider. Usually, regulation-size boards measure 48-inches in length and 24-inches in width. The length of the holes should be 6-inches in diameter, while the distance between the top of the board and the surface of the platform should measure six inches. The height should also be twelve inches from ground level and the size of the platform legs should measure 3 " 4 inches. Board thickness can range anywhere from ½ inch to 1/10th inch. Additionally, you may want to consider what type of material you will use to create your Corn Hole boards–wood or plastic? Each has its own benefits and preferences so choose a board that best meets your needs. Other factors to consider when selecting a board include storage space availability for storing your boards when not in use as well as if you plan on playing outdoors or indoors with your boards. Taking into account all these factors will help you select a board that perfectly fits your playing style and budget.
Standard Regulation Corn Hole Board Dimensions
The standard size for a regulation corn hole game board is 48 inches long by 24 inches wide. The front of the board is 2 1/2 feet above the ground and the back is 4 1/2 feet above the ground. The hole in the middle of each board is 6 inches in diameter and its center should be 9 inches from the top of the board. There is a considerably smaller game board also called a mini-cornhole that has measurements of 23"L x 12"W x 6"H (front edge) to 8"H (back edge) with a 4" diameter hole at its center and this smaller version might be preferable for young children.
Customizing Corn Hole Board Sizes
When it comes to Corn Hole, size matters. There is no set standard size for a regulation board, and many players may customize their boards to fit the locations they are playing in. A standard sized Corn Hole game board will measure 2 feet wide by 4 feet long, with a 6-inch hole cut out of the center of the board. The front face of each board should be 3 inches high, while the side faces of the board must have a minimum of 3" in order for a bag to land on and stay on the board.
For some players who are playing in smaller spaces or in competitive settings such as tournaments, custom-sized boards can often be found that range from 1 foot wide by 2 feet long up to 3 feet wide by 6 feet long. You may also find boards that are triangular or circular in shape. Customizing your boards allows you to adjust them for a variety of skill levels – from beginner to advanced – providing an ideal challenge for all types of players. The distance between the front and back edges of each board can also be adjusted depending on what kind of game you want to play.
Benefits of a Smaller Size
Corn hole game boards come in a range of sizes, usually measuring between 2-3 feet wide and around 8 feet long. A smaller sized board generally has two main benefits: they are much easier to transport and store than their larger counterparts, and they provide more of a challenge when playing the game. Smaller boards require more precision to get the bean bags into the holes. Additionally, due to their size many home players choose a smaller board when space is at a premium.
Benefits of a Larger Size
The official size of a Corn Hole game board is 48″ long by 24″ wide. However, some people prefer to build larger boards measuring 56″ long by 29″ wide. These larger boards allow for a deeper pit and larger targets, so the bag has more room to fall into the hole instead of bouncing off. Also, the length may be adjusted from 48" all the way up to 75" depending on the desired playing area and space available. Furthermore, a wider board allows for an increase in angle that can result in longer shots and provide an overall more challenging game experience. Additionally, having a bigger playing area may mean that players are closer together during gameplay providing an increased level of enjoyment and sociability among friends, family and other players.
Accessories for Corn Hole Game Boards
Corn Hole Game Boards are typically 48 inches by 24 inches and are made from either plywood or plastic. They come in various designs, such as American flags, college sports teams, and much more. The hole inside the board is usually six inches in diameter and nine inches deep.
Accessories for Corn Hole Game Boards include bean bags designed specifically for the boards (usually eight per set) and corn hole wraps which allow you to customize the look of your board. Corn hole lights also help increase visibility at night during outdoor games, while stands make it easier to store or transport your boards when not in use. If playing on grass, special turf protectors can be used to help keep the board in place and prevent unnecessary damage to landscaping. Additionally, special carrying cases make transporting Corn Hole boards a breeze.
Creative Ways to Use Corn Hole Boards
Corn hole boards are used in the popular game of bean bag toss, also known as corn hole. The boards measure 48×24 inches, with a 6 inch diameter hole cut into each board. The standard distance for playing corn hole is 27 feet apart from each other. Creative ways to use corn hole boards include staging a mini golf course using them as "putting greens", transforming them into outdoor snacks tables by placing a large wooden tray on top and using it to store food and drinks, or creating giant "tic tac toe" grids by painting lines and numbers on the board. You can even transform the board into an outdoor dartboard by cutting out circles or spaces around the edges and putting Velcro patches on the outside where players can hang up different colored bean bags. There's no limit to what you can do with these versatile game boards!
Conclusion What Size Is Right for You?
The official playing boards for the corn hole game are traditionally 24 inches wide by 48 inches long. They are both two feet deep and made out of a wooden, plastic or metal material. The board surface must also be completely flat to ensure consistent play. Some may opt for a smaller size, such as 18 x 36 inches, in order to provide more space for outdoor play. Ultimately, when it comes to choosing the size that is right for you, it depends on your personal preference and playing style. Whether you are looking for more portable boards or a standard-sized set that allows you to easily practice indoors, the selection is up to you!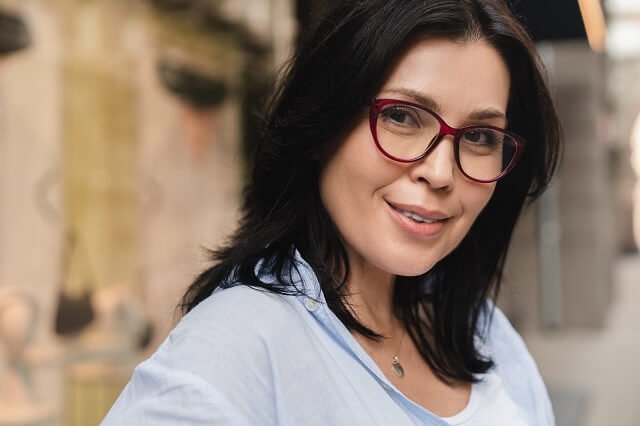 I love playing all kinds of games – from classics like Monopoly to modern favourites like Ticket to Ride.
I created this blog as a way to share my love of board games with others, and provide information on the latest releases and news in the industry.