Introduction
Board Game Halloween is the perfect way to have a night of laughs and fun with family and friends. This celebration involves gathering a group of people, setting up a plethora of board games, and having a few playful spooky activities. It's similar to an old-fashioned party but without all the mess!
Benefits:
Board Game Halloween is an amazing way to connect with your loved ones. Playing board games together allows for healthy competition, communication and hours of entertainment. Having everyone in the same place dialogue can be created at an easily manageable level as well as memories that will last long after the night has ended. You can also learn something new as you play these classic board games or even create your own rules amongst your friends!
Tips on How to Throw The Perfect Night:
To host a great Board Game Halloween event start by gathering some classic board games like Chess, Checkers, Monopoly etc. Then it is important to set up areas for each game so that each group can play separately from others. If you are hosting a large group consider investing in some bigger game consoles for more playable options such as Jenga or Connect 4 . Have lots of snacks laying around and stock up on decorations and costumes so you have an spooky mood going throughout the night. Lastly don't forget to remind your guests about the dress code if you have one! This will help ensure everyone is comfortable with their outfit choices before arriving.
Types of Board Games
There are an array of different types of board games on the market today, so finding the perfect game that fits your Halloween theme can be difficult. For example, traditional tabletop games like Monopoly or Clue provide a great experience for those looking for classic board games. Social deduction games like Werewolf or One Night Ultimate Werewolf offer more fast-paced and interactive experiences. These type of board games are perfect for getting friends together around a spooky table to huddle up in secrecy while discussing strategy. Those interested in card games may enjoy a round of Gloom or perhaps Munchkin; both have highly thematic settings and fun cards that reveal mysterious outcomes with every play. Deduction games like Sherlock Holmes Consulting Detective provide an intense investigation atmosphere; gathering clues to help solve an intriguing mystery. Meanwhile, fantasy roleplaying games such as Dungeons & Dragons give players the ability to explore detailed worlds teeming with creatures while developing their character stats and advancing the story through their play. All of these types of board games offer alternative ways to get people into the gothic spirit as we approach All Hallows Eve!
Setting the Scene
To achieve a stunning atmosphere for your Board Game Halloween Party, begin with the decorations. Transform your home into an eerie haunted house by decorating the walls with gothic-style spiders and webs, spooky shadows, or creepy silhouettes of witches and monsters. Place pumpkins and cauldrons on tables throughout the house, complete with LED candles to give them a more sinister appearance. Hang ghostly spirits from string lights across rafters or doorways and set up fog machines to create a ghostly vapour in the air. You can also add life to the setting by using creative items like carved jack-o'-lanterns that double as centerpieces, artificial bats dangling from plants, or black cats perched atop shelves or mantles. When everything is in place, turn off the lights for an extra spooky atmosphere – except for those flickering LED candles – and you're all set!
How to Create Themed Board Game Sets
Making a Board Game Halloween set is a great way to get your friends, family, or students excited about the upcoming holiday. Whether you're creating a game for adults or children, there are many ways to make your themed board games even more fun. Here are some tips and ideas to help you create a themed board game set that everyone will enjoy:
Designate an Adjudicator: This person can be responsible for tracking scores and keeping people honest throughout the game. This will ensure that no one cheats and keeps the flow of play from becoming bogged down by disputes or confusion. Provide spooky treats throughout the game: When playing a themed Board Game Halloween set, why not include some edible treats? Adding candy or other goodies (like gummy spiders) throughout the game will be sure to raise the stakes and keep everyone motivated! Decorate with Halloween themes: Have fun with decorating each board space during your Halloween set. You can use things like creepy eyeballs, jack-o'-lanterns, ghosts, bats, or whatever fits your own personal style! Make sure you have enough pieces for everyone: If you're planning on having multiple players in the game, it's important to have enough pieces available so that everyone has something they can be excited about when they reach their turn! Consider adding raffle prizes at each player's turn: When it comes to themed board games sets, prizes become especially important. Consider setting up weekly raffles–the winner gets something extra at their next turn. Giving out small Halloween trinkets like stickers or key chains would be great ways to incorporate extra elements into your Board Games this holiday season!
Decadent Treats and Delicious Snacks
Putting together a Halloween-themed buffet that's fit for a king doesn't have to be a complicated process. With just a few key ingredients, you can create something truly delightful. Start off with decadent treats like witches' fingers made from almond extract cookies and filled with chocolate chips, as well as "bloody" cupcakes with red frosting and spiderweb decorations. Fill up your buffet table with classic Halloween-themed snacks such as pretzel sticks dipped in caramel and sprinkled with candy eyeballs, popcorn balls decorated with orange and black sprinkles, as well as haystacks crafted from Corn Chex cereal, marshmallows, and peanut butter. Add some bite-sized pieces of fudge in spooky shapes like pumpkins and bats. As the final touch to your Halloween feast, set out an array of mummy dogs wrapped in biscuit dough! Not only will they look amazing on the table " they'll also be sure to disappear in an instant! For even more fun, don't forget to set up a board game where guests can participate. The winner can take home their own special treat at the end of the night!
Age Appropriate Game Selection
Board Game Halloween is the perfect occasion to throw an age-appropriate game night for your family and friends! For the youngest members of your group, you may want to look for games that focus on creativity such as Memory Match or Spot it!. These types of games are great for ages 3 and up and will help them use their imagination while having some spooky fun.
For the older age groups, there are plenty of choices to keep everyone on their toes. Clue, Monopoly, Betrayal at House on the Hill, Munchkin, Forrest Disaster and Pandemic are all great options. Clue is a classic who-done-it game that features ghosts, monsters, and detectives while Monopoly comes with its own special horror-themed board. Betrayal at House on the Hill allows players to explore a haunted mansion while dealing with ghostly hauntings throughout. For an extra thrilling experience there is Munchkin which combines terrifying monsters with adventure. And lastly, there's Forest Disaster and Pandemic which feature cooperative gameplay where players must work together in order to defeat evil creatures from another realm.
Furthermore, picking out games can also be dependent on guest preferences too. If your guests prefer a less action oriented style board game then Say Anything or Dixit might fit their needs better. Say Anything gives each player a chance to express what they think about trivia questions posed by other players while Dixit challenges guests improvisational skills by inspiring them to make up their very own stories as they play! All these different kinds of games provide lots of options tailored specifically towards having hours of safety-focused fun while conjuring up holiday spirit!
Prizes and Surprises
Board Game Halloween is the perfect way to enjoy the spooky season while enjoying fun and interactive board games. Participants will compete in ridiculously frighteningly-challenging games all night long. Plus, prizes, rewards and surprises are sure to make all participants feel excited about their accomplishments. At the end of the night everyone who participates goes home with a prize, no matter how well they did. All participants have a chance to win exciting rewards that range from t-shirts, candy bars, certificates and small toys for starters -all enough to ignite an even greater passion for competition among players! In addition to these coveted awards, more unexpected surprises will be randomly given out throughout the event as both moral boosters and rewards for participation. With loads of prizes at stake and unique rewards awaiting them, Board Game Halloween is sure to give a thrilling experience like never before!
How to Make it Last
Board Game Halloween is a great way to create a lasting holiday tradition and have fun with family and friends. With the right supplies and preplanning, you can make it a memorable event year after year. Here are some steps to get started:
1. Choose your games wisely: Select favorite family or strategy games that will keep everyone entertained throughout the festivities. Look for games that even small children can understand, as well as ones that require plenty of strategy to keep adults engaged. Make sure to choose age appropriate versions as needed to keep everyone happy and involved.
2. Get creative with decorations: Nothing sets the mood better than spooky decorations! Put up creepy cobwebs or hang ghosts from the ceiling; carve Jack-o-lanterns to light up the night or print out frightening images to tack on the walls! It's even more fun if you can tailor the décor specifically for your chosen game so guests feel fully immersed in the atmosphere.
3. Complexify traditional party food: Traditional Halloween snacks like pumpkin cookies aren't exactly exciting for older kids and adults. To make Board Game Halloween a truly unique experience, serve up an array of appetizers featuring flavors from around the world so everyone can partake in something new and delicious! A few pop culture favorites"like Harry Potter-themed treats"are also sure to liven things up!
4. Extend gameplay into costume contest: If you want your Board Game Halloween party to be successful, let guests dress up in costumes related to their favorite board game characters"and host a costume contest at the end of gameplay! Offer small prizes like chocolate bars or take home cuties so people leave feeling satisfied with their experience (as well as inspired by those creative costumes!).
Wrap Up
Hosting a successful Board Game Halloween party means coming prepared with supplies and entertainment. Begin by stocking your game closet, ensuring all ages are catered for with games suitable to everyone's skill level. Create excitement prior to the celebrations with cleverly designed invitations and decorations. Incorporate classic party games like costume contests, scavenger hunts and apple bobbing. As well as providing the equipment for these activities, don't forget to stock up on snacks, drinks and prizes for winners of each challenge. Most importantly of all, make sure you have plenty of board games for your guests to choose from so you have something for everybody! Finally, as the host it pays off to stay organized on the big night so be sure to keep a track of who's playing what and circulating with new ideas while being available when needed. With a few little touches to make it special and fun, your Board Game Halloween celebration will be remembered long into the future!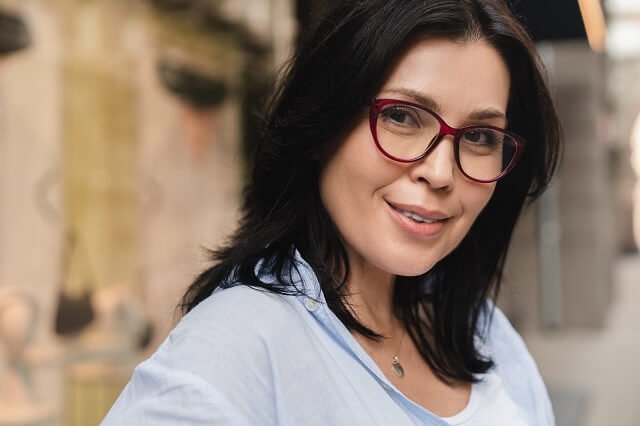 I love playing all kinds of games – from classics like Monopoly to modern favourites like Ticket to Ride.
I created this blog as a way to share my love of board games with others, and provide information on the latest releases and news in the industry.