Introduction to Board Games Gallery
Board Games Gallery was founded by Robert and Stephanie in 2019 with the goal of providing an affordable, high-quality selection of board games to customers around the world.
Our mission at Board Games Gallery is to promote healthy competition and collaboration amongst friends and family, multi-generational play, and unforgettable entertainment experiences. As we seek to bring together players from all backgrounds around a common table, we prioritize inclusion and respect. We recognize that board gaming culture has often been seen as niche or even exclusionary, but we are committed to undermining these outdated perceptions by actively encouraging diversity and championing social responsibility.
The company began when Robert and Stephanie found themselves facing financial difficulty due to long nights spent on the road promoting board games at trade shows. They began looking into ways they could make the hobby more accessible while still earning a living. After months of research and experimentation, Board Games Gallery was born offering customers a wide selection of popular titles as well as lesser-known fan favorites.
By bringing excellent value for money through exclusive deals, free delivery options across most countries, and adaptive customer service tailored towards solving board game dilemmas quickly – Board Games Gallery has become an acclaimed reseller for both experienced gamers as well as newbies alike!
Board Games Collection
Board Games Gallery is a virtual and physical repository of classic, current and upcoming board games. Their impressive catalogue features over 6500 titles in various categories, including strategy, card, miniatures and party games. Amongst their vast selection you will find timeless classics such as Monopoly and Scrabble, as well as cutting-edge newcomers like Gloomhaven and Scythe.
Bestsellers include top selling franchises like Dungeons & Dragons, Magic: The Gathering and Ticket to Ride; while new releases offer the latest from leading specialty game publishers such as Fantasy Flight Games, Days of Wonder and Mayfair Games. Fans of rare or vintage titles can uncover out-of-print gems from decades past with ease. Limited editions abound in Board Games Gallery's inventory, with rare collector's items for the serious hobbyist or museum curator to choose from. With an eye for quality craftsmanship of both physical components (boxed sets) and artwork (play mats), Board Game Galleries invokes passionate nostalgia amongst players whilst keeping up-to-date with today's innovative gaming trends. Be it a brain demanding cult favourite or family friendly fun time game that you are after, their impressive range caters to all styles of play " ensuring an enjoyable experience for any modern gamer!
What Makes Board Games Gallery Unique
Board Games Gallery is a unique board game store because it offers something for all types of board game players. With over 400 different titles and genres of games, there's sure to be something for everyone. They offer classic family favorites as well as more complex strategy games and newer titles. Not only that, but they also have exciting collaborations with popular board game brands, such as Hasbro and Mattel. This means that customers can always find the latest version of their favorite game or try out something new. Lastly, Board Games Gallery stands out by providing comprehensive resources to help customers pick the right game for them and learn how to play it. There are detailed reviews from experienced players and helpful how-to videos created in-house to guide customers every step of the way.
Advantages of Shopping at Board Games Gallery
Board Games Gallery is an excellent source for all your favorite digital and physical board games. Shopping at Board Games Gallery provides many advantages that make selecting the perfect game an easy and stress-free process. The website is organized and easy to navigate while also providing helpful descriptions of each game to ensure customers make the best selection.
One of the main advantages of shopping at Board Games Gallery is its convenience. Orders can be placed online from the comfort of your own home, with orders shipped directly to your door for added comfort. Board Games Gallery also offers free delivery on certain items, which saves customers both time and money when it comes to ordering their favorite board games.
Another benefit is their attentive customer service team, which is always available to answer questions or provide assistance regarding any special requests or orders. They strive to make sure every customer is satisfied with their purchase, going above and beyond in order to ensure complete customer satisfaction.
For those looking for a personalized experience, Board Games Gallery provides a recommendation system tailored to each individual's gaming preference. The system searches through thousands of titles to find that perfect game tailored just for you! Additionally, they offer drop-off and pick-up services so that you don't even have to leave your house if needed.
Overall, shopping at Board Games Gallery provides many benefits that make the boarding buying experience easy and stress-free! From convenient online ordering options, fast delivery services, attentive customer service teams and personalized recommender systems – there's something for everyone!
Events, Promotions, and Rewards
Board Games Gallery offers customers a wide variety of board games, puzzles and more. As part of our commitment to provide value and customer satisfaction, we provide customers with special events, promotions and rewards.
We frequently offer flash sales and special discounts on items that rotate on a regular basis. Also, we hold special events throughout the year such as game nights with live music or speakers and unique competitive gaming tournaments featuring popular board games. On top of that, customers can receive exclusive promotional offers when shopping at our store or engaging with us online via social media or email campaigns.
Additionally, loyal customers have access to significant discounts on top of the regular sale prices just for returning to shop in-store. We also give out rewards points every time you purchase something from us. For example 5 points every $1 spent in store or online which can be used to redeem great prizes such as vacation packages, gift cards or Board Games Gallery swag! All these are just some of the many incentives we offer our valued customers; to reward them for their continuous support over the years.
Customer Reviews
Board Games Gallery is an amazing place for board game lovers. With a wide selection of board games from various categories such as strategy, family-friendly, and party games, it has something for everyone. Customers are consistently impressed with the quality of products and customer service received from Board Games Gallery. Here's what some customers have said about their buying experience:
"I recently bought a couple of games from Board Games Gallery and was so pleased with the selection, customer service and overall shopping experience that I plan to make Board Games Gallery my go-to store for future board game purchases."
"The customer service at Board Games Gallery was excellent. They really strive to make sure you're buying the right product that's perfect for your gaming needs."
"I trusted this store to choose the perfect birthday gift for my little brother who loves playing board games.They recommend me a great game that he liked very much!"
In addition to these stellar reviews, Board Games Gallery has been awarded 'Best Gaming Store' in 2020 by Reader's Choice Magazine UK. With so many satisfied customers returning to purchase their favorite board games, it's clear why they've gained this recognition!
Discussion Forum
Board Games Gallery has created an online discussion forum where customers and enthusiasts can connect to discuss their favorite board games. The forum is full of vibrant, knowledgeable people eager to share their thoughts and experiences on all things related to board games, whether it's reviews or recommendations, strategies or techniques. Additionally, many members of the community actively ask one another for help understanding how a game works or what its rules are. This creates a tight-knit community of passionate gamers who are able to enjoy playing and learning together in order to gain the most out of their game play experience.
The discussion forum provides an invaluable resource that links avid gamers together so they can build upon each other's knowledge and expertise while having fun doing so. It serves as a safe place where members can voice their opinion and engage in open conversations with one another without any judgment or ridicule. In addition, Board Games Gallery regularly hosts game competitions, tournaments, seminars as well as other events for members only that revolve around topics such as design elements within certain genres of games or trends within the gaming industry at large. Through these hosted events, people from same areas come together in order to learn from each other, network, make new friends and create unique gaming experiences.
Conclusion
In conclusion, Board Games Gallery is the ultimate destination for board game enthusiasts looking for a fun online space to discover new games and compete against others. Besides offering high-quality games at affordable prices, there are also numerous interactive features available including leaderboards, tournaments, and more. Furthermore, readers of this blog post can take advantage of promotional discounts on select products when they purchase through Board Games Gallery's website. With so many great titles and enticing special offers, now is the perfect time to check out Board GamesGalleryand explore what makes it such an enjoyable gaming experience!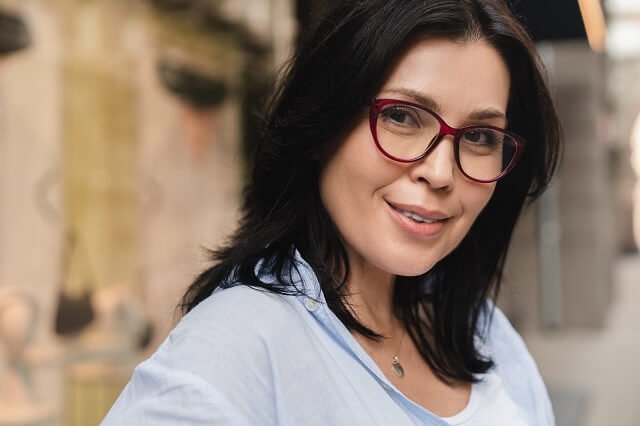 I love playing all kinds of games – from classics like Monopoly to modern favourites like Ticket to Ride.
I created this blog as a way to share my love of board games with others, and provide information on the latest releases and news in the industry.