Introduction
Candyland is a popular board game for children. The game was first created in 1949 by Eleanor Freid Jacobson. It is based on a concept of candy-filled lands, with players racing from one "sweet" treat to the next. The game has a colorful board, made up of candy cards and game pieces. On the cards are pictures that move the players along their journey in a worry-free manner. The game encourages young children to develop basic conceptual memory skills, as well as friendly social interaction between players.
In 1967, Milton Bradley Company purchased the rights to make Candyland and it soon become a staple in many homes and classrooms around the world. In 1985, Norman Jaspan redesigned it to give it more color and character, introducing popular characters such as King Kandy and Queen Frostine that are present today. New themes have also been added over time giving young players various stories and adventures to explore within their playtime.
In Candyland, each individual player chooses one colored token or figurine which becomes his/her marker for navigating around the board's paths; often referred to as a Mover or Pawn. Players take turns drawing cards from either a colorful stack of "chance" cards or from an even larger deck containing all of the colored squares on the board. Based on what card they draw, players then advance their pieces across the path according to directions given by the squares on which they land; including Start/Finish columns or drawn card instructions such as "Lose A Turn." The first person who can move his/her token into "Finished lolly" square wins the game!
The game has remained relatively unchanged since 1985 – simple rules remain intact while its narrative story usually involves helping King Kandy find his way through sweet treats such as gumdrops and lollipops back home via his faithful sidekick Mr Mint! To add to its fun factor; fun new additions such eccentric characters Fairy Floss & Princess Lolly were also introduced in recent years allowing young minds new adventures every time they sit down to play!
Setting Up your Candyland Board Game for Maximum Enjoyment
Candyland is a classic board game beloved by young and old alike. When setting up your Candyland board game, be sure to pay attention to certain details in order to ensure maximum enjoyment. First of all, make sure that each of the four players has a different color pawn; this will help with keeping track of everyone's progress during the game. Additionally, check the cards for any tears or bends"if so, get new cards as these might cause confusion or cheating during the game. Furthermore, place the colored circles around the playing area: blue for lollipops, yellow for ice cream cones, red for peppermints and green for double-dipped greens. Finally, don't forget to add "King Kandy" and his followers at the end of the path! With these preparations complete you can start playing your Candyland game with peace of mind knowing that everything is in order and the only challenge left is winning!
Unique Ideas for Personalizing the Candyland Board Game
1. Decorate it with candy themes: Glue colorful candy wrappers and sequins onto the board game or around the edges. You can use hot glue to stick on the decorations and give it an even more interesting look.
2. Create your own custom game pieces: Use acrylic paint, polymer clay, buttons, plastics gems, or fabric to craft special game pieces for each player. Adding a personal touch can make playing more fun and make each piece unique.
3. Design a new set of cards: Take a blank card deck and design your own custom Candyland cards that match your own personalized versions of events on the board (e.g., eating a chocolate bar during Candy Cane Forest). You could even create event cards that require you to do silly things like hop on one foot across Gumdrop Mountain!
4. Make custom dice: Another fun way to add character to the game is by making custom dice with different images on their sides instead of dots. For example, you could put a different type of candy on each face of each die (i.e., lollipop, gummy bear, etc.).
5. Add sound effects: If you have access to music editing software such as GarageBand or Audacity, create some bubbly sound effects for when someone lands on an especially sweet spot or when somebody runs out of luck and falls down Molasses Swamp! For extra pizzazz, you may also want to try using actual candy sounds in your compositions — just be sure not to eat them before pressing play!
Time-Saving Tips for Easily Setting Up your Candyland Board Game
1. Clear an appropriate space: To make the game easier to play, you should clear a large enough area of your home or room for all the players to gather around the board.
2. Place the gameboard on a flat surface: Once you have a large enough area clear, place the Candyland board game board down on a flat surface like a table or even the floor. This will help ensure that it remains firmly in place throughout gameplay.
3. Put out all of the cards and pieces: Next, separate out all of the (often colorful!) game pieces and cards so that everyone playing can easily grab what they need when it comes time to play.
4. Setup roles: To prevent any confusion or disagreements later on during gameplay, determine who will go first and in what order each player will rotate throughout the turns ahead of time. You may also want to decide who is responsible for things like setting up/packing up supplies at each turn or keeping track of score while playing!
5. Making sure everything is ready to go! It's always important to make sure you double-check each step before officially beginning the game – this can save you from having any annoying delays midway through the game due to forgotten rules or misplaced pieces!
Proven Techniques for Mastering the Strategy of Candyland Board Game
Candyland Board Game is a classic children's game that has delighted kids for generations. Mastering the strategy of this simple, yet exciting game can be tricky and will require some practice. Here are some proven techniques to help you become a Candyland master!
1. Become Familiar With the Layout: As with any board game, knowing what lies ahead on the board is important so you can strategize your moves accordingly. Make sure to become familiar with all of the spaces and pathways shown on the board before starting the game by studying it closely.
2. Memorize Each Space's Color: Although many people mistakenly refer to them as "tiles", there are no actual tiles in Candyland. All of the spaces are colored paths leading you through Candyland Land, but each color will move you in different directions or give you helpful bonuses such as additional turns or letting skip ahead multiple spaces at once. Knowing which colors correspond to which direction or bonus will give you a strategic edge when playing and help ensure that your opponents don't take advantage of any shortcut they've stumbled upon.
3. Use Every Opportunity You Have To Your Advantage: Gaining an advantage doesn't have to involve luck; it can be achieved through careful strategy from making smart decisions throughout a game of Candyland Board Game. Think about how best to use every opportunity available to you whether that be taking shortcuts if possible, using lollipop and ice cream cards strategically, and creating obstacles for your opponents by landing on spaces which create hindrances for them if they follow in your footsteps!
Exploring Different Versions and Editions of the Candyland Board Game
Candyland is a popular board game that has been enjoyed by kids for generations. It's been around since 1949, and it continues to delight its players today with its whimsical design and gameplay. There have been dozens of versions and editions of the game released over the years, from the classic version to special commemorative editions. Each new edition of Candyland offers unique pieces, rules, cards, and artwork. Some versions even feature famous characters like SpongeBob SquarePants or Frozen characters! The chance of playing with different iterations of the game works to keeps its appeal alive year after year.
With many versions available, the possibilities are endless. Candylandhas been released in multiple collector's editions over the years; some come in distinctly designed boxes featuring vibrant colors or special artworks while others come in special character-themed sets such as SpongeBob SquarePants or the Disney Princesses. Players can also find variations that offer a more 'adult' approach to the game by adding elements like auctions and bidding. No matter what type of player you are (young or old!) there is sure to be an edition that's perfect for you. And with all these choices available, you're virtually guaranteed to never get bored of this classic childhood favorite!
Creative Ideas for Spicing Up Your Candyland Board Game
1. Create a Candyland Challenge: Divide the players into two teams and add in various challenges throughout the game like trivia questions, trivia contests or physical activities such as eating an item of candy from the board without using your hands.
2. Use All four Colors: Assign each color to each team with challenge to try and move their pieces through all four colored paths on the game board as quickly as possible.
3. Ask Interesting Questions: As someone moves through each space on the board, ask different questions about candy (or other topics). Players must answer correctly before they can call out their next move.
4. Change up Your Cards: Spice up your game by replacing some of the chance cards with unique field trips around town that represent each color path or give clue to secret group tasks within the play experience such as baking cookies together or stringing together a garland of fruits and vegetables.
5. Add Prizes: Incorporate rewards for finishing certain spaces on the board ahead of others, creatively decorating boards, winning challenges or perfecting timed races within Candyland by offering prizes like small decorations, stickers or a bag of candy.
Finding Delicious Candyland Board Game Themed Treats and Gifts
Candyland has been a beloved childhood classic since its release in 1949 and continues to be a popular favorite today. For those who share the nostalgic love of this sweet board game, there are endless delicious possibilities to be found when searching for Candyland-themed treats and gifts! You can purchase or make a variety of food items such as cookies, marshmallow pops, cupcakes, and cake pops created in the shape of characters from the game. For larger gatherings, there are even full-sized cakes made up to look like the colorful board! There are also various accessories available for players, such as sugar coated dice or even carrying cases featuring iconic characters from the game which make great presents. You could even organize a fun Candyland themed party, complete with decorations and refreshments that tie into the Candyland world. With any luck, you'll have plenty of Cherry Trees, Gumdrop Mountains and Molasses Swamps to delight your taste buds!
Conclusion
The Candyland Board Game is one of the most popular games for younger children. With its colorful characters, simple game rules and its nostalgic appeal, it continues to delight players both young and old alike. Over the decades since its introduction in 1949, the Candyland Board Game has created countless precious memories for generations of players who have all enjoyed discovering sweet victory at Gingerbread Plum Tree Square, King Kandy's Castle or Molasses Swamp. Furthermore, the game play inspires a collaborative spirit and encourages luck-based outcomes that rely on drawing cards with which to move around the board. Perhaps most of all, it reminds us of simpler days and carefree moments of fun shared with family and friends as we all become immersed in a land where wars are fought with gumdrops and butterscotch rivers wind through licorice valleys. Whether experienced over a cup of hot cocoa or played under a moonlit sky " playing Candyland can bring about feelings of warmth and positivity that will outlast any given day. Ultimately, whether you win or lose – it's still a sweet experience from beginning to end! Thus the timeless journey into this amazing sugary world continues until today and beyond; where friendship blossoms with each memorable adventure on the board that takes us to Candyland…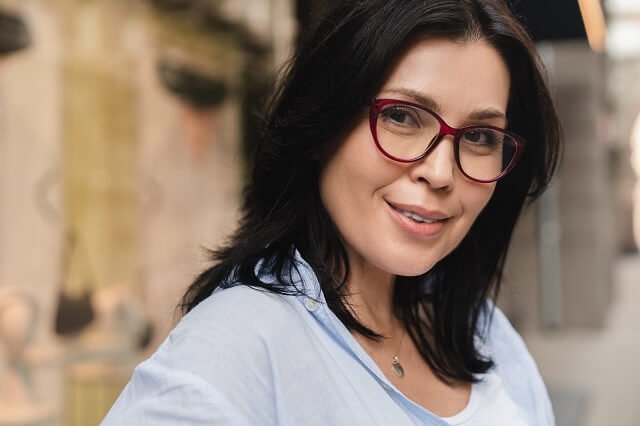 I love playing all kinds of games – from classics like Monopoly to modern favourites like Ticket to Ride.
I created this blog as a way to share my love of board games with others, and provide information on the latest releases and news in the industry.