Introduction
Board games provide endless hours of fun for kids between the ages of 3 and 5! Playing board games encourages skill-building, teaches valuable social skills, and boosts creativity. From relatively simple matching and counting games to more complex puzzles and problem-solving activities, there is a board game suitable for every kid's needs.
Playing board games with a group provides an excellent opportunity to encourage cooperation and teamwork among children this age. Games like Memory Challenge allow young players to develop memory recall abilities while basic pattern recognition games such as Connect Colored Squares have them focus on sequencing skills. Card games are another great option that teach the basics of strategy while adding a competitive element to the game. Furthermore, some more advanced puzzles not only boost problem solving skills but also improve fine motor dexterity in small hands.
It is important to teach kids at an early age how to interact with their peers through friendly competition as this builds self-esteem, encourages positive behavior, and helps children establish friendships. Board games provide an exciting way for kids aged 3-5 to interact with each other in a constructive manner so playtime remains enjoyable yet educational at the same time! Another bonus is that many board games can be played even by very young children as they are designed in consideration of varying age groups playing together.
Understanding the Developmental Benefits of Board Games
Board games for children ages 3-5 can bring a world of educational and cognitive benefits. At a young age, these games can teach basic skills like counting and sorting as well as more advanced topics such as problem solving, strategy, and analysis. Plus, they are great for helping to develop social skills such as taking turns, following rules, and cooperating with others. Playing board games also fosters critical thinking skills like deducing by process of elimination, comparison shopping and working together. With all these benefits in mind, there are many types of board games available that are specifically designed for children in the age range of 3-5. Common examples include matching or memory games that involve simple picture matching or numbers; cooperative or shared movement games where everyone moves pieces together towards a common goal; traditional European-style boardgames around finding treasures or monsters; and American-style strategy games that emphasize collectible cards and point formats. Each game brings its own unique set of childhood developmental opportunities while providing fun entertainment the whole family can enjoy!
Choosing the Best Board Games for Kids Ages 3-5
Board games can provide hours of entertainment for children. Not only that, but playing board games can help little ones improve cognitive development, increase communication and problem solving skills, and have a lot of fun. For children ages 3 to 5, there are plenty of great board games that both parents and kids will enjoy. When selecting board games for kids this age, it's best to look for fun themes with very simple rules. Characters that they love or a special theme can be motivating factors in playing over and over again. Many of the best children's board games of the last decade contain bright colors, friendly characters and creative storylines that keep kids immersed while they learn basic strategy and counting skills.
For young children ages 3-5, choosing age-appropriate board games is essential. Games should focus on learning simple concepts such as counting, colors and matching shapes with an emphasis on having fun! A good idea is to look for a game with vibrant colors, recognizable characters or themes from movies or television shows that your child is familiar with. Board games with two-dimensional symbols are also helpful for encouraging color recognition and counting; often the goal is to reach a certain number or move around the game board specific pieces like animals or dinosaurs. Last but not least, let your child's interests be an important factor in deciding which board game to play – if their favorite character from television stars in one of them then consider it a bonus!
Preparing Kids to Play Board Games
Teaching kids to play board games can be a fun and rewarding experience. Before introducing complex board games to young children ages 3 to 5, it helps to start with simpler matching and color sorting games. These are great for building children's visual discrimination skills and can lead on to game such as Snakes And Ladders, Memory and Connect 4. When teaching these more recognisable board games you need to set up the game so that rules explain themselves as they move pieces around, rather than trying to explain each rule at once. After demonstrating the basics e.g 'What happens if you roll a 6?' Allow the child to pick up what needs doing by seeing sequence of moves in action. Ensure there is lots of time for exploration of possibilities and guided practice by setting off easy rounds together before letting them try out an independent round or two. Even when playing a traditional game such as Ludo, let them move pieces freely at first so that they develop comfortability with what needs doing later on when playing Turn-based board games or group roleplay scenarios. Playing these kinds of activities frequently builds relationships between parents and their young children, establishes interactive alliances among peers and provides opportunities for focusing attention where complex dialogue is not yet required.
Practical Tips to Make Board Games Fun and Engaging
Board games for kids ages 3-5 can be a great way to help stimulate mental and cognitive development, as well as encourage children to interact with each other. To ensure that the games are fun and engaging, here are some practical tips:
1. Keep the rules simple: Make sure that the instructions or rules of the game are straightforward and easily understandable. This will help keep kids engaged, as they won't become frustrated or disinterested too quickly.
2. Use bright colors and pictures to spark their interest: Using colorful pictures of people, animals, or objects can make board games more exciting for young children. This can also help them better understand what's happening in the game.
3. Provide positive reinforcement whenever possible: Give kids praise after they complete tasks correctly so they learn to take pride in their achievements and want to continue playing the game. It's also important to avoid punishing them if they make mistakes"rather, provide guidance on how to improve their strategies next time around.
4. Choose appropriate game pieces: When selecting toys and activity sets for 3-5 year olds make sure they fit the age group's abilities"for instance, smaller pieces could pose choking hazards. Also look for toys that include instructions that are tailored towards young minds (shorter sentences and/or diagrams instead of full paragraphs).
5. Let them play at their own speed: Everyone learns differently when it comes to board games"so let your child progress at their own pace without feeling rushed or pressured by time constraints or complex directions. If needed, break down long explanations into chunks so it's easier for them digest the information before taking action accordingly with their gameplay moves!
Popular Board Games Recommended by Parents for Kids Ages 3-5
Playing board games is a great way to help young children develop age-appropriate skills such as decision making and communication, as well as developing their fine motor coordination. Parents have compiled a list of some of the most popular board games recommended for kids ages 3-5.
1. Hi Ho Cherry-O: This is an exciting game for children ages three and up that develops basic counting and math skills. Players spin the spinner on their turn and scoop cherries from the tree by picking either one or two cherries, depending on what the spinner dictates. The first player to get rid of all their cherries in the basket wins!
2. Don't Break The Ice: This classic game has entertained generations, and it is still as fun today as it was when it first came out. Players take turns pushing blocks of ice with a hammer trying not to let any fall off the top platform. When or if they do, they must remove them before continuing play. The last player with ice remaining on the platform wins!
3. Chutes & Ladders: A classic favorite, Chutes & Ladders encourages problem-solving skills and critical thinking while teaching young kids how to follow step-by-step directions with each successful roll of dice leading them closer to victory on the gameboard's snakes and ladders' scales. Kids will love reaching out to grab pieces giving them visual clues when playing this classic game as well!
4. Memory: Simple yet challenging, this beloved matching card memory game keeps children interested through fun picture cards that come in many versions like animals and nature images promoting active observation for learning animal names! Kids are sure to be excited about remembering where certain cards are located until there are no more pairs left on the table!
5. Spot It!: A fast-paced matching card game with real educational value, kids can improve their visual discrimination skills in no time with Spot It! All kids must do is match symbols or words which gives new players an easy way into playing this addicting little game " perfect for youngsters age 3+ looking to work on hand/eye coordination while having a blast!
Leveraging Board Games to Promote Communication and Social Skills
Board games can be an important and wonderful tool for teaching children communication and social skills. By introducing them at an early age, parents can lay the foundation for stronger relationships among family members. Young children aged 3 to 5 have the capacity to enjoy the challenge of more complex games such as matching, rolling dice, counting numbers, recognizing shapes and colors, or playing memory games. These activities can nurture language development by mimicking a game that encourages conversation among players. Furthermore, interactive board games tend to improve hand-eye coordination, logical thinking as well as analytical reasoning. Kids get to practice their turn taking skills, learn nonverbal cues like eye contact and facial expressions which often reflect feelings of empathy which are invaluable social skills they require in time ahead. Win or lose situations also give young children opportunities on learning how to deal with losing gracefully and how to be a good sport when winning towards other players. Boardgames offer the perfect arena for developing these valuable life lessons.
Moving Beyond Board Games
Board games are staples of any childhood " but in a digital world, it can be fun to mix things up! For ages 3-5, there are lots of digital and online board games available to help young kids foster their development. These types of board games offer a unique play experience that encourages problem solving, strategic thinking and social skills such as turn taking.
Parents should look out for fun, colourful apps that engage young children in puzzle-solving and creative adventures. Some popular examples include interactive storybooks, building blocks, Lego Duplo games and animal matching. All of these provide an exciting way for children to learn concepts like cause and effect and develop different kinds of knowledge such as language, logic and math skills.
In addition to the online versions of classic board games like Checkers and Kerplunk, there are also a wide range of interactive activities from leading developers like Parents' Choice Awards winners JumpStart. With their vast selection of learning adventures like Panda Painter 4 or My Pet Hotel 2, kids can explore themes such as plants, animals and habitats while developing their artistic side with drawing tasks or enjoying role-playing activities as they take on the character of a chef or vet.
Whether your child is an animal lover or budding cartoonist they can benefit from the unique content offered by digital and online board games specifically designed for ages 3-5. With age appropriate stories and gameplay that closely follows children's interests these platforms provide fun ways to advance their developmental milestones while promoting healthy interactions with others.
Wrap Up
Board games provide a great choice of home entertainment for families with children in the age range of 3-5. Board games offer something for everyone; from word-based and educational ones like Scrabble Jr., to strategy games like The Floor is Lava or exciting dexterity challenge games such as Candy Land, there truly is something for everyone. Not only do board games offer an entertaining activity that the whole family can join in on, but they also help encourage skills such as problem solving, money handling and decision making. Additionally, the social interaction between players can be a fantastic bonding experience, especially with younger children who may not have a broad circle of friends yet. Through pushing pieces around a board game and talking turns while playing together at home, family members are able to spend time together talking and interacting in a fun and light hearted way. All in all, board games make for fantastic home entertainment regardless of age " because everyone loves spending quality time with their family!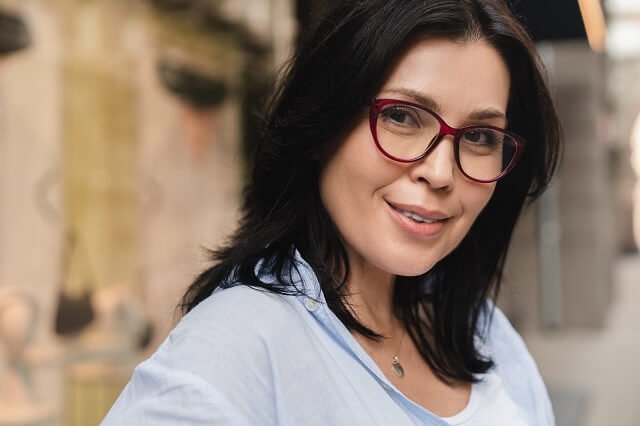 I love playing all kinds of games – from classics like Monopoly to modern favourites like Ticket to Ride.
I created this blog as a way to share my love of board games with others, and provide information on the latest releases and news in the industry.