Are you ready to unleash your creative and strategic skills? Look no further than the Cranium Classic Board Game. This popular game, known for its unique blend of creativity, strategy, and fun, has been captivating players of all ages for years. Whether you're looking to showcase your artistic talents, enhance your language and communication skills, or exercise your analytical thinking abilities, the Cranium Classic Board Game offers it all.
Cranium Classic Board Game is a must-have addition to any board game collection. It provides a refreshing and exciting way to spend quality time with family and friends. With its diverse range of challenges and activities, this game guarantees endless hours of entertainment and laughter.
The concept of the Cranium Classic Board Game emerged from a desire to combine elements of art, trivia, word play, and problem-solving into a single immersive experience. Over the years, it has evolved into a renowned classic that continues to captivate players worldwide.
In the following sections of this article, we will delve deeper into what makes the Cranium Classic Board Game so unique. We will explore its history and evolution, examine its components in detail, provide a step-by-step guide on how to play the game effectively, and discuss various strategies for success.
Get ready to embark on an amazing journey filled with creativity, knowledge-building, and mind-bending challenges as we dive into the world of the Cranium Classic Board Game.
The History and Evolution of the Cranium Classic Board Game
The Origins of Cranium Classic
The Cranium Classic board game was initially developed by two former Microsoft employees, Richard Tait and Whit Alexander. Their goal was to create a game that would combine different skills, such as creativity, knowledge, and communication, in a fun and engaging way. They wanted to design a game that would appeal to both kids and adults alike, fostering teamwork and bringing people together.
Tait and Alexander believed that traditional board games often focused on only one aspect of gameplay, such as trivia or drawing. They wanted to break this mold by creating a game that would incorporate multiple activities into one cohesive experience. This led to the birth of Cranium Classic, a game that combines elements of charades, sculpting, trivia, wordplay, and more.
The Success Story of Cranium Classic
After its release in 1998, the Cranium Classic board game quickly gained popularity and became a huge success. It received critical acclaim for its innovative concept and unique gameplay style. The game went on to win several awards over the years, including the prestigious Toy of the Year award in 2001.
Cranium Classic's success can be attributed not only to its originality but also to its ability to cater to a wide range of players. Whether you're an artistically inclined individual or someone who excels at trivia challenges, there is something for everyone in this game. Its versatility has made it a beloved choice for families, friends, and even corporate teams looking for a fun activity.
Additionally, some credit must be given to the continuous evolution of Cranium Classic throughout the years. The creators have released various expansion packs and spin-off versions of the game, ensuring that players always have fresh challenges and content to enjoy. These updates have contributed significantly to maintaining the game's relevance and enduring appeal in an ever-changing market.
Overall, from its humble beginnings to its current status as a classic board game, Cranium Classic has undoubtedly made its mark in the gaming industry and continues to captivate players with its blend of creativity, knowledge, and entertainment.
The Components of the Cranium Classic Board Game
The Cranium Classic board game is not your ordinary tabletop game. It stands out from the rest due to its unique components that add an extra element of fun and creativity to gameplay. Let's take a closer look at what makes this game so special.
1. The Game Board: At the center of the Cranium Classic experience is the beautifully designed game board. It features a colorful and vibrant layout that sets the stage for the different challenges players will face throughout the game. The board is divided into four quadrants, each representing a different category of challenges – Creative Cat, Data Head, Word Worm, and Star Performer.
2. The Timer: Time is of the essence in Cranium Classic, and this is where the timer comes into play. Shaped like an hourglass, it adds an exciting and suspenseful element to each turn. Players must complete their challenge within the allotted time frame, adding a sense of urgency and pressure to showcase their skills.
3. The Play Cards: The play cards are perhaps one of the most crucial components of Cranium Classic. These cards contain various challenges or tasks that players must complete in order to progress in the game. From sculpting objects with clay to spelling words backward, these diverse challenges ensure that every player can contribute their unique skills and talents to their team.
4. The Secret Decoder Goggles: One of the standout features of Cranium Classic is its incorporation of secret codes and messages that players have to decipher using special decoder goggles. This adds an element of mystery and intrigue as teams work together to crack codes and unlock clues.
5. Playing Pieces: Every player needs a playing piece that represents them on the game board, and Cranium Classic provides playful options for players to choose from. Whether it's a rubber figurine shaped like a brain or a quirky character filled with colors, these playing pieces add personality and charm to the game.
With its unique components, Cranium Classic offers an immersive and engaging gaming experience that is sure to entertain players of all ages and skill levels. From the vibrant game board to the secret decoder goggles, each element adds a special touch that contributes to the overall enjoyment of the game. So gather your friends and family, because it's time to unleash your creativity and strategic skills with Cranium Classic.
How to Play the Cranium Classic Board Game
Playing the Cranium Classic Board Game is an exciting and engaging experience that will surely bring joy and laughter to your game nights. Whether you're a seasoned player or new to the game, this step-by-step guide will walk you through the rules and mechanics to ensure an amazing gaming experience.
To begin, gather your friends or family members and set up the game board in a well-lit area. Make sure everyone has their Cranium pads and pencils ready for action. The game is designed for four or more players, so it's perfect for large groups.
Once all players are ready, choose a team captain who will be responsible for leading their team through each challenge. The captain will be in charge of reading the card challenges and keeping track of time. It's important to establish the order of play, so everyone knows when it's their turn.
The Cranium Classic Board Game consists of four categories – Creative Cat, Data Head, Star Performer, and Word Worm. Each category offers unique challenges that test different skills like creativity, knowledge, performance, and wordplay. Teams take turns rolling the dice and moving their playing piece along the board.
During each turn, teams must successfully complete challenges from different categories by following the instructions on the cards. Challenges may involve sketching or sculpting objects within a time limit, answering trivia questions correctly, acting out phrases silently, or spelling words backward.
The first team to reach the Cranium Central space by completing challenges from each category wins the game. Remember to cheer on your teammates throughout the game as they demonstrate their skills in various challenges.
Playing the Cranium Classic Board Game guarantees hours of fun-filled entertainment while also enhancing your creative thinking abilities and boosting communication skills. So gather your friends and family for an unforgettable game night with Cranium Classic.
Unleashing Creativity With the Cranium Classic Board Game
The Cranium Classic board game is not just a game of strategy and knowledge; it also provides players with a platform to showcase their artistic talents. One of the highlight activities in the game is the Creative Cat challenge, where players are required to draw, sculpt, or mold something within a limited time frame. This activity encourages players to tap into their imaginative side and think outside the box.
Whether you consider yourself an artist or not, the Cranium Classic board game gives everyone an opportunity to explore their creative abilities. The game incorporates different artistic activities such as drawing, sculpting, and even acting out clues using props. This allows players to express themselves in unique ways and discover new talents they never knew they had.
Not only does unleashing creativity add an element of fun and excitement to the game, but it also enhances the overall gameplay experience. The Creative Cat challenge requires players to think quickly and come up with innovative solutions. It fosters teamwork and collaboration as players work together to bring their artistic vision to life. Additionally, it provides an opportunity for laughter and entertainment as players admire each other's creations.
Sharpening Your Language and Communication Skills With Cranium Classic
One of the most exciting aspects of playing the Cranium Classic Board Game is the opportunity to challenge and improve your language and communication skills. This is particularly evident in the popular Word Worm Challenge, a category that requires players to think on their feet and showcase their word mastery.
In this challenge, players are given a word or phrase and must communicate it to their teammates without using any spoken or written words. Instead, they have to rely on gestures, facial expressions, and body language to convey the message. It's a test of creativity, quick thinking, and non-verbal communication skills.
The Word Worm Challenge not only enhances your ability to express ideas non-verbally but also improves overall communication as you learn to interpret subtle cues from others. It encourages players to be attentive listeners who can anticipate the needs of their teammates by observing their movements and reactions. This challenge proves especially valuable for individuals who want to enhance their communication skills in professional settings where understanding non-verbal cues can be crucial.
Playing the Word Worm Challenge in Cranium Classic not only provides an entertaining experience but also offers an opportunity for personal growth. It allows players to discover new ways of expressing themselves and encourages them to think outside the box when it comes to conveying messages effectively.
Whether you're looking to improve your own language and communication abilities or simply want a fun game that will bring out your creative side, the Word Worm Challenge in Cranium Classic is sure to deliver hours of excitement while sharpening these essential skills.
Cranium Classic and the Tricky Trivia
In addition to its emphasis on creativity and strategic thinking, the Cranium Classic board game also offers players the opportunity to expand their general knowledge through its Tricky Trivia category. This category not only challenges players' recall abilities but also encourages them to learn new facts and tidbits in an engaging and entertaining way.
The Tricky Trivia category of Cranium Classic consists of a diverse range of questions from various topics, including history, science, geography, pop culture, and more. Players are put to the test as they try to answer these challenging questions within a limited amount of time. Whether it's naming historical figures or identifying iconic landmarks, this category delivers an intellectually stimulating experience that keeps players on their toes.
Participating in the Tricky Trivia challenge not only helps improve general knowledge but also fosters a sense of healthy competition among players. As they strive to outdo each other by answering questions correctly, players develop a desire for continuous learning and strive to expand their knowledge beyond what they already know. This makes Cranium Classic an excellent choice for those who seek both entertainment and educational value in a board game.
In addition to boosting general knowledge, engaging with the Tricky Trivia category in Cranium Classic can also enhance critical thinking skills. Players must evaluate information quickly, analyze options, and make informed guesses under pressure. These skills are valuable not only during gameplay but also have real-world applications such as problem-solving and decision-making.
With its combination of trivia challenges and overall emphasis on stimulating intellectual growth while having fun, Cranium Classic's Tricky Trivia category is undoubtedly one of its standout features. Whether playing with friends or family members, this aspect of the game provides an avenue for expanding knowledge while enjoying quality time together. So gather around the table, get ready for some brain-teasing excitement with Cranium Classic, and let the Tricky Trivia begin.
Cranium Classic's Data Head Challenge
The Data Head Challenge is one of the exciting components of the Cranium Classic Board Game that will put your analytical thinking and problem-solving abilities to the test. In this section of the game, players are presented with various questions and challenges that require them to analyze data, make logical connections, and come up with solutions.
One of the main objectives of the Data Head Challenge is to exercise your critical thinking skills. You will be faced with puzzles, brain teasers, and trivia questions that require you to think outside of the box and consider multiple possibilities before arriving at an answer. This challenge is perfect for those who enjoy tackling complex problems and are motivated by intellectual challenges.
Not only does the Data Head Challenge improve your analytical thinking, but it also enhances your ability to solve problems effectively. By engaging in this section of the game, you'll learn how to approach problems methodically, break them down into smaller parts, and identify different strategies for finding solutions. This is a valuable skill that can be applied not only during gameplay but also in real-life situations where problem-solving skills are essential.
| Benefit | Description |
| --- | --- |
| Analytical Thinking | The Data Head Challenge allows players to practice analyzing information and making logical connections. |
| Problem-Solving Abilities | This challenge enhances players' ability to approach problems methodically and find effective solutions. |
| Critical Thinking | By engaging in the Data Head Challenge, players can strengthen their critical thinking skills through puzzles and brain teasers. |
Succeeding in Cranium Classic
Playing the Cranium Classic board game can be a fun and exciting experience, but it's even more satisfying when you come out on top. To succeed in Cranium Classic and dominate the game, you need to employ effective strategies and utilize your skills to their fullest potential. Here are some tips that will give you the competitive edge and help you outplay your opponents:
1. Play to Your Strengths: Cranium Classic encompasses a variety of challenges that test different skills such as creativity, knowledge, language, and analytical thinking. Identify your strengths and focus on tasks that allow you to shine. If you have artistic talents, embrace challenges like Sculptorades or Sketchysaurus. If trivia is your forte, tackle the Word Worm challenge with confidence.
2. Communicate Effectively: In many challenges, teamwork is crucial for success. Make sure to communicate clearly with your teammates and develop a system of signals or gestures to convey information quickly during time-limited tasks. Effective communication can save valuable time and ensure everyone is on the same page.
3. Manage Time Wisely: The clock is always ticking in Cranium Classic, so it's essential to manage your time wisely. Don't get stuck on one challenge for too long; if you're struggling to find an answer or complete a task within a reasonable amount of time, consider passing or moving on to another challenge that better suits your skills.
To dominate the game of Cranium Classic, remember to play strategically by leveraging your strengths, communicating effectively with your team, and managing your time wisely. It's not always about being the fastest or knowing everything; it's about making the most of each challenge and working together as a team. With these tips in mind, you'll be well-equipped to outplay your opponents and claim victory in this exciting board game.
Conclusion
In conclusion, the Cranium Classic Board Game is a must-have addition to your collection for multiple reasons. This game has a rich history and evolution, starting from a unique concept to becoming a widely successful game enjoyed by people of all ages. The components of the Cranium Classic Board Game are carefully designed to engage players in various creative and strategic challenges, making it a truly unique and enjoyable gaming experience.
Not only does this game allow you to tap into your artistic talents through challenges such as sculpting and drawing, but it also sharpens your language and communication skills with its Word Worm Challenge. Playing Cranium Classic gives you the opportunity to boost your general knowledge through tricky trivia questions, expanding your understanding in a fun and interactive way.
Additionally, the Data Head Challenge in Cranium Classic provides an excellent opportunity to exercise your analytical thinking and problem-solving abilities. This challenge encourages players to apply their critical thinking skills in order to analyze data and make informed decisions, further developing cognitive abilities.
To succeed in Cranium Classic, it is important to utilize tips and strategies that can help you dominate the game and outplay your opponents. By employing effective teamwork, utilizing each player's strengths, and practicing efficient time management, you can increase your chances of winning.
Overall, the Cranium Classic Board Game is an exceptional addition to any board game collection. It offers a diverse range of challenges that stimulate creativity, strategy, language skills, general knowledge, analytical thinking, and problem-solving abilities. Whether you're playing with friends or family members, this game promises endless hours of laughter, learning, and memorable moments together. So go ahead and add the Cranium Classic Board Game to your collection – you won't be disappointed.
Frequently Asked Questions
What Happened to Cranium Board Game?
The Cranium board game, once a popular choice among both children and adults, has experienced a decline in popularity over the years. The game was first introduced in 1998 and gained significant attention with its unique combination of different types of challenges, encompassing creative, cognitive, performance, and knowledge-based tasks. However, as time went on, new board games emerged and captured the attention of consumers.
Additionally, with the rise of digital entertainment options like video games and mobile apps, traditional board games faced increased competition for people's leisure time. As a result, Cranium lost some of its momentum in the market.
What Is Cranium Best For?
Cranium is best known for its ability to provide a diverse range of activities that cater to various skills and interests. It successfully combines elements from different categories such as artistry, wordplay, acting, and trivia into one game.
This makes it an excellent choice for social gatherings or family game nights since it offers something for everyone. Whether you enjoy drawing or solving puzzles, acting out charades or answering trivia questions, Cranium allows players to engage their creative thinking abilities while having fun together.
What Age Is Cranium Suitable For?
The recommended age range for Cranium is usually around 16 years old and above due to its complexity level and content diversity. The challenges incorporated in the game require a certain level of cognitive development and general knowledge that may be more suitable for older players.
However, Cranium also offers versions specifically designed for younger children like "Cranium Junior" which simplifies the gameplay to make it accessible for children aged 5-8 years old. These versions often include age-appropriate challenges that promote skill development while being entertaining at the same time.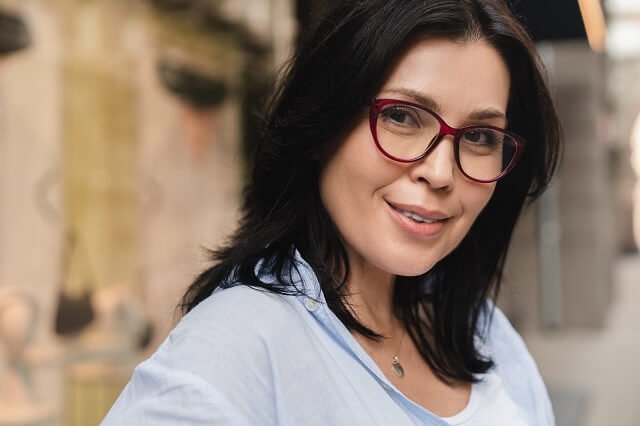 I love playing all kinds of games – from classics like Monopoly to modern favourites like Ticket to Ride.
I created this blog as a way to share my love of board games with others, and provide information on the latest releases and news in the industry.