Introduction to Marvel Monopoly Board Game
The Marvel Monopoly Board Game is an exciting way for Marvel and Monopoly fans to combine two of their favorite activities. In the game, players travel around the board as various Marvel Comics superheroes and villains as they attempt to complete missions, acquire property and build up their wealth. The goal is simple: Own the most valuable assets and become the richest super hero or villain in the Marvel Universe! Players can seize control of iconic destinations such as Avengers Tower, Loki's Hall of Mirrors and Doctor Doom's Lair while completing challenging missions inspired by great moments from classic storylines. With custom art design based on legendary comic books appearances, this version of Monopoly brings together many famous characters from across the Marvel pantheon. With its unique twist on one of the world's greatest board games, Marvel Monopoly will provide a thrilling battle between good vs evil that can be enjoyed by long-time fans or those who are new to both properties alike.
Rules and Objectives of the Game
The objective of Marvel Monopoly Board Game is to be the last player remaining with money. To win the game, a player must purchase the most properties, build houses and hotels on their properties, and collect rent from other players when they land on those spaces.
Players each take turns rolling two dice to move around the game board. After rolling the dice, they will move clockwise along the board according to how many spaces they rolled. On their turn, players can attempt to buy a property (if it's still available), increase (or decrease) their holdings in that property through negotiation with other players, or pay rent if they land on another person's property.
Players must try to accumulate as much money as possible by buying and selling properties for more than it cost them, collecting rent from other players who land on their space, or complete special tasks depending on where their token lands on the board. The first player to go bankrupt is eliminated from the game and the winner is declared once all but one of the players have gone bankrupt or quit playing.
Appeal to Fans
The Marvel Monopoly Board Game is an exciting way for Marvel fans of all ages to come together and enjoy a classic game while living their passion. By playing the game, players can immerse themselves in the world of Marvel superheroes as they move around the board and purchase properties like S.H.I.E.L.D academy, Stark Tower, and Monsters Inc.. With six customizable tokens representing some of Marvel's most beloved heroes, this game offers something for everyone from young children to adults. Not only does it feature classic houses and hotels that can be bought, but also differs from its original incarnation with special options such as Variable Rent Spaces and Rocket Ship Forks in the Road; both perfect for adding an extra challenge for competitive families or adult gatherings! Last but not least, throughout game play there are multiple opportunities for each player to win Avengers cards which give out bonuses that can't be found anywhere else! This game is ideal for fans aged 8 and above; its innovative combination of characters from Earth's Mightiest Heroes alongside Monopoly rules make it a truly unique experience that nobody should miss out on.
Characters
The Marvel Monopoly Board Game transport players to a one-of-a-kind adventure around the board, allowing them to explore the independent superhero universes and challenge their competitors. The game offers a wide range of character tokens from the Marvel universe including Iron Man, Captain America, Spiderman, Groot, Black Widow and many more. Players can use these tokens to traverse around Monopoly's classic spaces such as Boardwalk, Go To Jail and Free Parking, all with a Marvel twist! As well as being a great way for fans of all ages to enjoy Marvel characters together in an exciting game format, those fans will recognize many game play elements which are specific to the beloved superheroes – making the game even more thrilling! Some of these features include unique Tasks cards which challenge players with tasks inspired by the brave heroes they control. Doing battle with your rivals throughout the whole game you'll find power-ups and crossovers enabling exciting new combinations. All of this makes playing Marvel Monopoly an incredible experience that brings forth strength and justice as you aim for victory!
Special Edition tiles and cards
The Marvel Monopoly Board Game Special Edition includes exclusive content not found in the standard edition. One of the most exciting features is a tile called 'Collector Mode', which requires players to build up their collection of famous Marvel characters. Players gain access to additional Marvel themed tiles, buildings and accessories based on characters they collect. For example, if a player collects Iron Man cards, they can purchase an Iron Man Tower where they can host auctions between other players in order to earn more money.
Each special edition card set also provides more depth to the game play. These include action cards inspired by the Marvel comic books, like 'Flight', 'Teleportation' and 'Laser Vision'. The action cards grant players bonuses such as bonus movement around the board, extra money or re-rolls on dice rolls – making it different every time you play. Players also have access to secret cards like Invisible Woman and Spiderman, providing unique powers or special rewards throughout the game. The special edition cards provide unique strategical options for all levels of gaming experience – from novice players to advanced gamers!
Strategies
Tips & Tricks:
1. Make sure to keep track of your competition's financial standings throughout the game. This will help you plan ahead for when you may have access to large sums of money and could use it to purchase properties more quickly.
2. Utilize the alliance spaces on the board, as they can be incredibly beneficial in helping boost your money reserves or landing other players on high priced properties.
3. If a property has multiple Houses or Hotels, ensure that the most expensive one is placed first, so that it costs your opponents the most if they land on it and need to pay up!
Suggested Alternate Rules:
1. Set a limit to how many Houses and Hotels can be built on each property – this adds an extra layer of strategy for when players come face-to-face with one another over pricing wars for properties!
2. Instead of players taking turns moving around the board from start, begin from either side and move outward in order to reach specific points or goals that provide rewards – this heightens competition as you race against your opponents from different sides of the board!
3. Create unique penalty or reward spots based on random rolls of dice (for some optional luck factor!) – for example, land on spot A and get a special bonus; hit spot B and take a penalty.
Challenges
The primary challenge in the Marvel Monopoly Board Game is obtaining the most money and properties while maintaining a healthy cash flow. Players must use first-hand negotiation tactics to purchase various Marvel properties, while managing their available cash by trading or developing these properties. This requires strategic decisions that can be difficult to make.
To overcome these challenges, players can use team tactics such as forming alliances with teammates and setting up bidding wars with other rivals. By forming alliances with one or two other players, teams can discuss strategy for obtaining certain property as well as pooling resources to buy expensive pieces of property which would otherwise be too pricy for one person to afford. Additionally, creating bidding wars will drive up prices of properties which will force competitors out of the game faster and result in fewer opponents overall. With fewer opponents in the game, teams have an even stronger chance of success in netting more points and gaining more money through their purchases.
Conclusion
The Marvel Monopoly Board Game is a great way for Marvel fans to bond and play against each other. It offers an exciting game with plenty of surprises along the way. The game also highlights some memorable locations from classic Marvel movies. Players have the option to buy up iconic locations from Wakanda, Avengers Tower, and Asgard. The game allows you to create alliances, build your property empire, and battle it out until one player remains. With its easy rules and high replayability, this game is perfect for Marvel fans and monopolists alike.
Additionally, the Marvel Monopoly Board Game has won several awards including winning Best Kids' Board Game at the UK Games Expo in 2018 and 2020. It also was voted Immersive Game of the Year at OrcaCon 2018 and People's Choice Board or Card Game at DexCon 21. With these awards, it is fair to say that this board game can bring exhilarating battles between the mightiest of Super Heroes!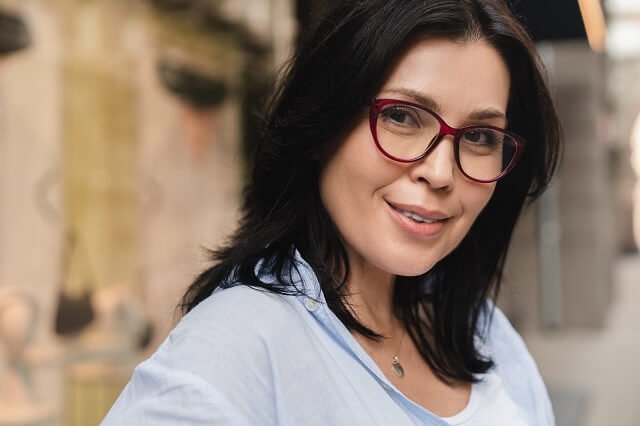 I love playing all kinds of games – from classics like Monopoly to modern favourites like Ticket to Ride.
I created this blog as a way to share my love of board games with others, and provide information on the latest releases and news in the industry.