Movies based on classic board games have become increasingly popular in recent years, offering audiences a chance to see their favorite childhood games come alive on the big screen. From Clue to Battleship, these films take viewers on exciting and imaginative journeys that test their deductive skills, naval strategies, linguistic prowess, and more.
In this article, we will delve into the fascinating world of movies based on classic board games, exploring their history, cultural impact, and the challenges and successes of adapting these beloved games into cinematic experiences.
Board games have long been a staple of family entertainment and social gatherings. These timeless classics have not only provided hours of fun but also shaped our cultural landscape. From the strategic war game Risk to the competitive Monopoly, these board games have taught us valuable life lessons about strategy, negotiation, resource management, and risk-taking. Now, filmmakers are harnessing the nostalgia associated with these games by bringing them to life in a totally new medium.
The rise of movies based on board games can be attributed to the success of films like Clue and Jumanji. These early adaptations demonstrated that classic board game narratives could be translated onto the big screen while still capturing the essence of what made them so enjoyable in the first place.
As technology advanced and audiences became more receptive to unique storytelling methods, Hollywood embraced the challenge of adapting even more beloved games. This led to movies like Battleship and Scrabble that aimed to recreate the excitement and thrill players experience while sitting around a table engaging with friends or family members.
History of Classic Board Games and their Cultural Impact
Ancient Origins of Board Games
Board games have been a popular form of entertainment for centuries, with roots that can be traced back to ancient civilizations. One of the oldest known board games is Senet, which was played in Ancient Egypt around 3100 BC. This game involved moving pieces along a grid, similar to modern-day board games like Snakes and Ladders. Board games were not only a source of amusement but also had cultural and religious significance in many ancient societies.
Board Games as Cultural Artifacts
Throughout history, different cultures have developed their own unique board games. For example, Chess emerged in India during the Gupta Empire and eventually spread to the Islamic world and Europe. The strategic gameplay of Chess reflected the military tactics and social hierarchies of the time. Similarly, Go, a complex strategy game from China, has deep connections to Taoist philosophy and is often seen as a metaphor for life.
Board games were more than just forms of entertainment; they served as tools for teaching social skills, moral values, and critical thinking. These cultural artifacts not only entertained but also influenced societal norms and values.
The Evolution and Legacy of Board Games
With the advancement of technology and the rise of video gaming in recent decades, traditional board games have faced some challenges in maintaining their popularity. However, they have managed to adapt and evolve through various mediums, including movies.
The enduring appeal of classic board games and their influence on popular culture can be seen through numerous adaptations into other platforms such as books, video games, and films. Movies based on these timeless favorites offer audiences a new perspective on the iconic gameplay experience while paying homage to their cultural legacy.
By exploring the origins and impact of classic board games throughout history, we gain a deeper appreciation for how they have shaped our society today. And with movies bringing these beloved classics onto the big screen, the cultural impact of board games continues to evolve and captivate audiences worldwide.
The Rise of Movies Based on Board Games
In recent years, there has been a noticeable rise in the number of movies being adapted from classic board games. This trend has caught the attention of both moviegoers and board game enthusiasts alike. With their nostalgic appeal and built-in fan bases, these movies have become highly anticipated releases. In this section, we will explore the factors that have contributed to the rise of movies based on board games.
One of the key reasons for the increase in these adaptations is nostalgia. Classic board games such as Clue, Monopoly, and Scrabble hold a special place in people's hearts, evoking memories of lively family gatherings and friendly competitions. By bringing these beloved games to life on the big screen, movie studios tap into this nostalgia and offer audiences an opportunity to relive those cherished moments.
Additionally, adapting board games into movies presents a unique storytelling challenge for filmmakers. While some may question how a simple turn-based game could be translated into a compelling narrative, others argue that it allows for creative freedom. Board games provide a foundation, giving filmmakers recognizable characters and iconic settings to work with while allowing them to take artistic liberties to expand upon their stories.
Moreover, the success of previous adaptations has also fueled the rise of movies based on board games. Films like Jumanji (based on the 1981 Chris Van Allsburg book but also inspired by the board game) and Battleship have proven that there is indeed an audience for these types of films. Their box office success has given studios confidence in investing in similar projects.
Overall, the rise of movies based on board games is attributable to factors such as nostalgia, creative opportunities for filmmakers, and past successes in the genre. With more adaptations already in development and anticipated releases in the future such as Clue: The Musical Murder Mystery and Risk: Global Domination, it looks like this trend will continue to captivate audiences for years to come.
Clue
Clue, a classic board game known for its murder mystery theme and intricate plotlines, made its way onto the big screen in 1985. Directed by Jonathan Lynn, well-known for his work on comedy films, the movie aimed to bring the thrill of the board game into a cinematic experience. Starring an ensemble cast including Tim Curry, Madeline Kahn, and Christopher Lloyd, Clue became a cult classic over time.
The Premise and Plot
At its core, Clue is a murder mystery film that revolves around several strangers who are invited to a mansion. Each person is given a pseudonym representing one of the iconic characters from the board game: Mr. Green, Mrs. White, Colonel Mustard, Miss Scarlet, Professor Plum, and Mrs. Peacock.
As they gather at the mansion for a dinner party hosted by Mr. Boddy (the game's victim), they soon discover that they all have secrets that tie them to his demise.
An Interactive Cinema Experience
What sets Clue apart from other movies based on board games is its interactive nature. When it was released in theaters, audiences had different endings depending on which theater they watched it in. This gimmick allowed viewers to engage with the mystery even further by speculating who the real killer was among an array of possible culprits.
The success of Clue paved the way for future adaptations of board games into movies and showed that there was potential in bringing beloved gaming experiences to life on the big screen.
Battleship
Battleship, a classic board game that involves naval strategy and tactical thinking, has made its way onto the big screen in recent years. In this section, we will explore how Battleship made the transition from a tabletop game to an explosive blockbuster movie.
The Plot and Concept
The Battleship movie, released in 2012, took inspiration from the classic board game but expanded upon it to create a unique action-packed story. The film follows a group of naval officers who must defend Earth against an alien invasion. The concept of the game, where players strategically position their ships and try to sink their opponent's fleet, was integrated into the movie through intense naval battles between human ships and alien vessels.
From Naval Strategy to Explosive Action
One of the main challenges of adapting Battleship into a movie was taking a slow-paced strategic game and transforming it into an exhilarating action film. To achieve this, director Peter Berg incorporated elements of high-stakes military operations and explosive special effects. The audience was treated to epic naval battles between modern warships and technologically advanced alien crafts.
The visual effects were crucial in bringing the intense action sequences to life, making Battleship not just a movie about sinking ships but also showcasing state-of-the-art CGI technology. The film's thrilling climactic battle scene was particularly memorable as it depicted an all-out clash between humans and aliens using both traditional naval warfare tactics as well as futuristic weapons.
Response and Impact
Upon its release, Battleship received mixed reviews from critics but found commercial success with audiences worldwide. Although some praised its visual effects and entertaining action sequences, others felt that the plot lacked depth compared to other science fiction films. Nonetheless, Battleship showcased that board games can be transformed into visually impressive spectacles on the silver screen.
The success of Battleship opened up possibilities for other classic board games to be adapted into movies, sparking a trend in Hollywood. It demonstrated that with the right creative direction and a strong visual appeal, even an unconventional choice like a board game can be transformed into an exciting blockbuster film.
Overall, Battleship's journey from a strategy-based board game to an explosive action flick showcased the potential and challenges of adapting classic board games into movies. The film gave audiences an adrenaline rush while paying homage to the original game's concept. Its success paved the way for other board games to be considered for cinematic adaptations, expanding the possibilities for storytelling in the realm of classic tabletop games.
Jumanji
Jumanji has become one of the most recognizable and beloved classic board games, so it is no surprise that it made its way onto the big screen. Released in 1995, the film "Jumanji" directed by Joe Johnston brought the adventurous spirit of the game to life. Starring Robin Williams, Bonnie Hunt, and Kirsten Dunst, the movie captured audiences' imaginations with its thrilling story and groundbreaking visual effects.
In "Jumanji," a magical board game unleashes a world of wild creatures and dangerous situations. As players roll the dice, they are transported into this perilous world until they finish the game. The film brilliantly translates this concept by seamlessly transitioning between the real world and the chaotic jungle of Jumanji.
One of the key elements that made "Jumanji" such a success was its talented cast. Robin Williams's performance as Alan Parrish, a man trapped inside Jumanji for decades, was both heartfelt and comedic. His chemistry with Bonnie Hunt's character Sarah Whittle added depth to their shared history within the game. The young Kirsten Dunst also delivered an impressive performance as Judy Shepherd, showcasing her talent even at a young age.
The success of "Jumanji" led to several adaptations, including an animated TV series and a standalone sequel called "Zathura: A Space Adventure." In 2017, another sequel titled "Jumanji: Welcome to the Jungle" was released to critical acclaim.
This new film starred Dwayne Johnson, Jack Black, Kevin Hart, and Karen Gillan as players who are sucked into a video game version of Jumanji. The sequel's fresh take on the concept attracted both new fans and those nostalgic for the original film.
| Year | Director | Box Office Gross (in millions) |
| --- | --- | --- |
| 1995 | Joe Johnston | $262.8 |
| 2017 | Jake Kasdan | $962.1 |
Monopoly
Monopoly, the classic board game of buying and selling properties, has made its way onto the big screen in various film adaptations. These movies aim to explore the capitalistic world of money in a visually captivating and entertaining manner.
One notable movie that brought Monopoly to life is "Monopoly: The Movie." This film takes viewers on a thrilling journey through the ups and downs of real estate as players go head-to-head in their quest for financial success. The movie cleverly incorporates elements from the game, such as collectible properties, chance cards, and even iconic characters like Mr. Monopoly himself.
In addition to "Monopoly: The Movie," other films have also delved into the cutthroat world of business portrayed by the classic board game. For example, "The Monopolists" explores the history behind Monopoly's creation while offering an intriguing glimpse into how it has become a symbol of wealth and power within society. Another film titled "Monopoly Wars" tells a gripping story about a group of competitive real estate moguls battling it out for dominance in an ever-changing market.
As these films bring Monopoly's capitalist themes to the forefront, they serve as a reflection on our own society's obsession with wealth and success. They delve into important topics such as greed, corruption, and economic disparities that often arise from unchecked capitalism.
To summarize:
"Monopoly: The Movie" takes viewers on a thrilling journey through the ups and downs of real estate.
Other films like "The Monopolists" and "Monopoly Wars" explore monopoly's history and its impact on society.
These films reflect themes like greed, corruption, and economic disparities that stem from unchecked capitalism.
Overall, these movies based on Monopoly offer more than just entertainment; they allow audiences to reflect upon our relationship with money and how it shapes our lives. The capitalistic world depicted in these films give viewers a chance to examine the pros and cons of such a system, reminding us that the pursuit of wealth can sometimes come at a great cost.
Scrabble
Scrabble, a classic board game centered around word formation and tile placement, has found its way onto the big screen with countless adaptations. These movies take audiences on a word-tastic journey into the world of linguistics, combining elements of suspense, comedy, and drama. From the early adaptations to the recent ones, Scrabble-inspired films have captured the hearts of both board game enthusiasts and movie lovers alike.
One notable film is "The Tiles of Fate," which follows the story of four individuals who participate in a high-stakes Scrabble tournament. Each character brings their unique set of skills and personal motivations to the mix, making for an exciting narrative filled with unexpected twists and turns.
As they compete against one another in nail-biting word battles, tensions rise and relationships are tested. "The Tiles of Fate" not only showcases the strategic gameplay of Scrabble but also delves into deeper themes of human connection and self-discovery.
Another popular Scrabble adaptation is "Word Warriors," a heartwarming comedy that revolves around a group of friends who form a Scrabble club. This lighthearted film highlights the power of words in bringing people together and explores how language can bridge cultural divides. The film's clever blend of hilarity and heart ensures that audiences are entertained while also gaining an appreciation for the intricacies and beauty of language.
To further enhance our understanding of scrabble-inspired movies, let's take a look at some notable aspects:
Visualizing Words: One unique challenge in adapting Scrabble into film lies in visually representing words onscreen. Filmmakers often incorporate inventive techniques such as animated sequences or visual effects to bring letters, tiles, and words to life.
Tension Building Through Gameplay: Scrabble games inherently involve competition and strategy, which can be effectively utilized to create suspense and tension in a film. Clever editing and cinematography can heighten the dramatic moments during gameplay, keeping audiences on the edge of their seats.
Exploring Linguistic Concepts: Scrabble-inspired movies also offer an opportunity to delve into the field of linguistics. They can explore topics such as etymology, word origins, and language development, providing viewers with a deeper understanding of the power and art of words.
Risk
Risk is a classic board game that takes players on a journey of global conquest and strategic warfare. Since its inception in 1957, Risk has become a beloved game for generations, captivating players with its combination of strategy, luck, and competitive spirit. It comes as no surprise then, that Risk has also made its way onto the big screen, with filmmakers attempting to capture the excitement and intensity of the game through thrilling war epics.
The adaptation of Risk into movies offers filmmakers an opportunity to explore themes such as power, politics, and world domination. The game's premise of taking over territories and battling opponents aligns well with the epic war genres seen in many films. These adaptations often feature grand battle scenes set in different parts of the world, portraying the high stakes nature of global conflict.
One notable example is the 2015 film "Risk: Global Domination," directed by Ridley Scott. The movie follows a group of players who find themselves transported into the world of Risk, where they must navigate treacherous alliances and strategize their way to victory. This adaptation not only captures the essence of the game but also adds an element of fantasy and adventure, engaging both fans of Risk and general audiences alike.
Another successful adaptation is "Risk: World Conquest," released in 2020. Directed by Christopher Nolan, known for his visually stunning and thought-provoking films, this adaptation takes a more nuanced approach to exploring power dynamics and geopolitical conflicts. The film delves deep into the psyches of its characters as they vie for control over territories, questioning notions of morality and ethics along the way.
These examples highlight how Risk can be successfully translated onto the big screen while adding depth to its source material. By tapping into themes that resonate with audiences – such as ambition, strategy, and the pursuit of power – these adaptations bring a new level of excitement and intrigue to the game of Risk.
| Movie Title | Director | Release Year |
| --- | --- | --- |
| Risk: Global Domination | Ridley Scott | 2015 |
| Risk: World Conquest | Christopher Nolan | 2020 |
The Success and Challenges of Adapting Board Games into Movies
Adapting board games into movies has proven to be both successful and challenging. On one hand, these movies capitalize on the pre-existing popularity and familiarity of the board games, attracting a built-in fanbase. On the other hand, filmmakers face the challenge of translating a two-dimensional game into a three-dimensional cinematic experience while staying true to the essence and mechanics of the original game.
One of the key factors contributing to the success of board game adaptations is nostalgia. Many people have fond memories of playing classic board games with their friends and family. When a movie based on one of these games is released, it taps into that nostalgic sentiment, creating an immediate connection between the audience and the film. This emotional connection can drive ticket sales and contribute to a positive reception from audiences.
However, adapting board games into movies also comes with its own set of challenges. The main challenge lies in finding a way to translate gameplay mechanics and strategies into an engaging narrative that works within the confines of a feature-length film. Filmmakers must strike a balance between staying faithful to the source material while also adding new elements to create an entertaining cinematic experience.
In order to overcome these challenges, filmmakers often take creative liberties with the source material, expanding upon or reimagining elements of the game to fit within a traditional storytelling format. These adaptations sometimes introduce new characters or plotlines while still honoring certain aspects of gameplay that fans will recognize.
| Film | Board Game | Creative Liberties |
| --- | --- | --- |
| Clue (1985) | Clue | Made each character more distinct with unique personalities and motives. |
| Jumanji: Welcome to the Jungle (2017) | Jumanji | Transformed the game into a video game console that transports players into a dangerous jungle world, adapting it to fit modern times. |
| Battleship (2012) | Battleship | Expanded upon the naval combat of the game with an alien invasion storyline. |
Despite these challenges, successful board game adaptations can lead to lucrative film franchises. When executed well, these movies have the potential to capture the imagination of audiences and breathe new life into beloved games.
However, filmmakers must carefully navigate the fine line between maintaining the essence of the board game while also creating a compelling cinematic experience. As we look towards future prospects and anticipated movies based on classic board games, it will be interesting to see how filmmakers continue to tackle this unique creative challenge.
Future Prospects
As the trend of adapting classic board games into movies continues to gain momentum, anticipation is growing for future projects exploring different gaming worlds on the big screen. Here are some highly anticipated movies based on classic board games that are currently in development or rumored to be in the works:
Candy Land: This beloved children's game is set to receive a sugary-sweet adaptation expected to delight audiences of all ages. With its vibrant and colorful world, Candy Land has the potential for visually stunning cinematography and a whimsical narrative that captures the imagination.
Dungeons & Dragons: The popular role-playing game is no stranger to adaptations, but fans have high hopes for an upcoming movie that promises to bring this fantasy realm to life like never before. Set in a world of magic and mythical creatures, this film has the potential for epic battles, thrilling quests, and captivating storytelling.
Tetris: Yes, you read that right. The classic puzzle game known for its addictive gameplay might seem like an unusual choice for a movie adaptation, but plans are underway to turn Tetris into a science fiction thriller set in space. With its simple yet addictive premise, it will be interesting to see how the filmmakers tackle this unique adaptation.
Settlers of Catan: Known for its strategic gameplay and resource management mechanics, Settlers of Catan is set to receive its own big-screen adaptation. This highly immersive game offers a rich universe ripe for exploration and colonization, making it an exciting prospect for fans eager to see how this intricate game translates into a cinematic experience.
While these are just a few examples of upcoming or rumored projects, it is clear that Hollywood's love affair with board game adaptations shows no sign of slowing down. As filmmakers continue to explore the potential of these iconic games as inspiration for movies, audiences can look forward to even more surprises from their favorite childhood pastimes making their way onto cinema screens in the future.
Whether it's revisiting nostalgic memories or experiencing these iconic games in a whole new light, the anticipation for movies based on classic board games is growing stronger with each passing year.
Conclusion
In conclusion, movies based on classic board games have proven to be a successful and enduring genre in the film industry. Through exploring the cinematic world of these beloved games, filmmakers have been able to tap into the nostalgia and familiarity that audiences have with them, creating a sense of excitement and anticipation for these adaptations.
These movies not only pay homage to the board games themselves, but also provide a fresh and unique perspective on familiar concepts. By bringing these games to life on the big screen, filmmakers have been able to expand upon the worlds and narratives that players have grown to love. They delve deeper into the backstories of characters and inject new layers of depth and complexity into their stories.
Furthermore, board game films have evolved over time from simple adaptations to ambitious blockbusters that incorporate elements of action, adventure, mystery, and even linguistics. They offer something for everyone – from fans of strategy-based war epics to those who enjoy wordplay and intellectual challenges.
With anticipated movies based on classic board games already in development, it is clear that this genre will continue to captivate audiences in the future. As technology advances and storytelling methods evolve, there are endless possibilities for further exploration of these timeless games on the silver screen.
Ultimately, board game films serve as a testament to the enduring popularity and cultural impact of classic board games – reminding us why they continue to hold a special place in our hearts both at home and at the cinema.
Frequently Asked Questions
Is there a movie based on a board game?
Yes, there are movies based on board games. One notable example is the 1985 movie "Clue," which was based on the popular murder mystery board game of the same name.
The film brought the humorous and suspenseful elements of the game to life, with a talented cast that included Tim Curry, Martin Mull, and Madeline Kahn. While it received mixed reviews upon its release, "Clue" has since gained a cult following for its clever adaptation of the board game's concept.
What board games have been turned into movies?
Several board games have been turned into movies over the years. One example is "Battleship," a 2012 science fiction action film loosely based on the classic naval combat board game. While the film took various creative liberties and expanded on the original game's concept with an alien invasion subplot, it still incorporated certain iconic elements such as grid-based battleships.
Another example is "Ouija," a horror film series that began in 2014 and spawned multiple sequels. Inspired by the popular Ouija board game used as a spirit communication tool, these films explore supernatural themes centered around the mysterious powers of the game.
What was the first movie based off a board game?
The first movie based off a board game is widely believed to be "Clue" (1985). This comedic murder mystery film was directed by Jonathan Lynn and featured an ensemble cast playing iconic characters from the Clue board game such as Professor Plum, Mrs. White, Colonel Mustard, and Miss Scarlett. However, it's worth noting that prior to this mainstream adaptation, there were earlier attempts to bring board games to screen in TV movie formats or specials.
For instance, in 1979 there was a TV movie called "The Dark Secret of Harvest Home" which had elements inspired by or similar to "Monopoly." Nevertheless, "Clue" is considered as particularly significant since it marked a major cinematic release based on a well-known board game that established a new trend for board game adaptations.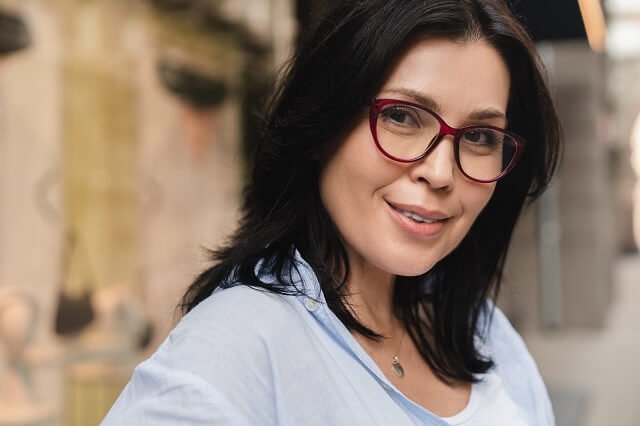 I love playing all kinds of games – from classics like Monopoly to modern favourites like Ticket to Ride.
I created this blog as a way to share my love of board games with others, and provide information on the latest releases and news in the industry.