Introduction
Austin, Texas is proving itself to be the perfect destination for board game enthusiasts. With a booming downtown scene filled with craft cocktails, world-class food, live music, and of course an abundance of board games, Austin is an ideal spot for patrons of all ages. Located in the heart of Texas Hill Country and close to many top tourist attractions such as LBJ Museum and Zilker Park, there's plenty to do in the area that isn't just limited to playing board games. Those looking to play some classic or modern games should look no further than Austin; the city is home to a wealth of shops stocked with thousands of amazing titles ranging from card games to classic experiences.
The board game scene has exploded in popularity over recent years and Austin is one of America's most forward-thinking cities when it comes to entertainment. Famous venues such as The Thinkery offer both regularly scheduled play days as well as special events throughout the year where you can both show off your gaming skills or learn a new game. Several barcades have also been popping up around town – these are places where you can find a variety of unique pinball machines and classic arcade favorites alongside an incredible selection of tabletop games you can play with friends. Board game cafes have also been gaining traction " these places combine coffee house staples with one of the largest selections at some of the best prices in Austin! From movie nights with ticketed events at Alamo Drafthouse Cinema to exploring new collections at each event hosted by Game Night Live Club; there's something for everyone in this vibrant city's ever-expanding selection!
Engage the Whole Family with Board Games at City Libraries
Austin has some great places to play board games. One way to spend quality family time together is to visit the library and engage in a game of Monopoly, Scrabble, or Clue. Public libraries across the city offer these family-friendly activities, as well as many different types of board games that the whole family can enjoy. Not only is it an engaging and educational pastime, but it's also a great way to connect with one another and have fun together! When you come to the library, not only will you be able to find board games, you'll also be able to read books together arguing over strategic twists and turns for hours on end! Or if chess is more your style, adults and children alike can join or create tournaments. Many libraries also provide access to computer programs where players can learn from professional instructors and even get ranked on various leaderboards. So gather 'round the table with your family and friends this winter break " head over to one of Austin's public libraries for some good old fashioned Board Game fun!
Connect with Like-Minded Players in Local Bars with Board Game Nights
One great way to get into board gaming in Austin is by attending and participating in local bars' regular board game nights. Board game nights usually occur once a week, but many bars have multiple events throughout the month. At a board game night, you can enjoy beverages while playing a wide variety of both classic and modern tabletop games with other like-minded people. Whether you are into family-style games or complex strategy games that require hours of finesse and ingenuity, there's sure to be something to catch your interest. Don't worry if you don't know how to play; each event may feature someone who can teach the rules for gamers of all skill levels. In addition to gaining experience playing different kinds of games, some bars also host tournaments and other special events with prizes for the winning players. So if you're eager to engage with fellow board game enthusiasts, check out the bar scene around Austin for exciting places that offer regular board game nights.
Tap into Professional Advice with Board Game Tutoring at Local Stores
If you're looking to get in on the board game craze sweeping Austin, there are several local stores that provide an opportunity to tap into some professional advice. Board game tutoring services at these stores allow players to brush-up on their knowledge and skill levels, while also exploring new games. This type of instruction is beneficial for both novice and veteran tabletop gamers, who may benefit from getting a better understanding of rules, strategies, and tactics. At the same stores, gamers of all levels can join weekly events like Jankstown or Social Saturdays for a chance for leisurely competition. Here's a list of some notable places to play board games in Austin: The Dragon's Lair " Focuses on offering demos and educational seminars, in addition to running tournaments throughout the year. Impressions Games " Offers an extensive and ever-growing selection of tabletop and party games as well as occasional gaming sessions led by volunteer staff members. Actionpixel Games " Hosts events such as Competitive Saturday Socials while providing shelves full of mainstream titles. Spicewood Board Game Parlor " A café featuring board game rental options ranging from strategy to party titles along with a menu including drinks and food items.
Participate in Board Game Meetups and Tournaments around Austin
Take part in the fun and interactive board gaming experience at one of Austin's many board game meetups and tournaments. From tabletop classics to new releases, find a variety of board games that suits all types of interests. Not only is attending an event great for meeting like-minded gamers, but it's also a great way to learn about different kinds of strategy games and enhance your skills. Most events are FREE or have a small fee and typically last anywhere from 1-8 hours depending on the size of the tournament. Discover game nights devoted to contemporary titles such as Catan, Ticket To Ride, 7 Wonders, Carcassonne and more! Besides playing against other individuals, you can also join organized tournaments where you can pit your skills against strong opponents in an exciting setting. There are venues which offer food as well as libations while you play so you can meet new friends and have good times while competing against each other to gain points or complete objectives. Whether you're searching for a casual experience or competitive challenges, there are plenty of Board Game Meetups around Austin that offer various experiences to fit any gamer's needs!
Try Out Unique Board Game Experiences around the City
Apart from participating in game nights, there is a wide range of unique board game experiences to be found around Austin. One great way to explore the city and enjoy some gaming at the same time is through Board Game Meetups and get-togethers. Such meetups usually involve small groups gathering together in a cafe or restaurant to play a specific game or two. You can also find specialized board game cafes such as Knave's Corner Cafe, where you can enjoy classic board games while sipping on coffee and enjoying snacks. Other options include attending pop-up events at breweries or art galleries, or exploring some of Austin's finest hobby stores who regularly host tournament nights for everything from Mahjongg to Settlers Of Catan. There are also several dedicated events organized by local gamers, including monthly gaming conventions that feature a variety of tournaments and special promotions for even more tabletop fun.
Make New Friends at Board Game Events at Area Restaurants and Cafés
If you're looking for an enjoyable activity to do with other board game enthusiasts in Austin, there are numerous restaurants and cafés offering board game nights. These events are a great way to experience the fun of playing classic games like Scrabble and Monopoly while interacting with interesting people in the city. Many cafes also offer food and drinks during board game nights so you can play during dinner or a light snack. As a bonus, some of these venues have special promotions for their board game nights where you can win prizes by taking part in tournaments or just by gathering an interesting group of players together. Whether you're new to playing board games or an experienced pro, joining a night at one of Austin's restaurants or cafés is sure to provide an exciting evening of entertainment.
Wrap Up
Board games can offer hours of fun and excitement in Austin. Whether you're looking for a game night with friends or some parent-child bonding time, there's something for everyone. You can choose from dedicated board game stores such as Labyrinth Games & Puzzles and Draughts Board Game Cafe or arcade-style venues like Pinballz or 2112 Arcade Bar to explore a wide range of traditional and modern titles. For those who enjoy an informal setting, libraries and parks also have events from time to time. If none of these suit your fancy, you can always order board games online or create tournaments with other enthusiasts. Ultimately, when it comes to exploring all the ways you can play board games in Austin, the possibilities are endless! So grab your favorite set and get ready to roll the dice – you're bound to have an unforgettable adventure!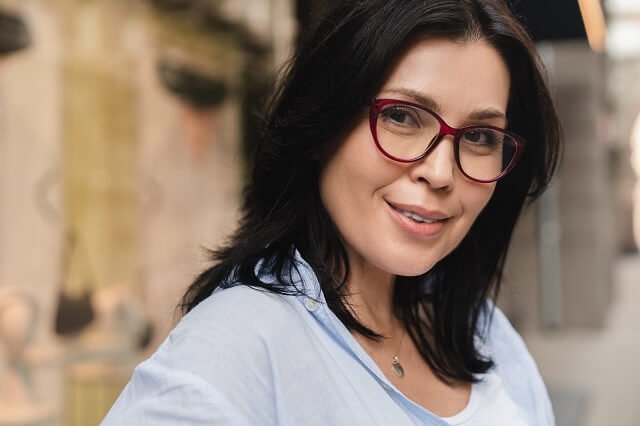 I love playing all kinds of games – from classics like Monopoly to modern favourites like Ticket to Ride.
I created this blog as a way to share my love of board games with others, and provide information on the latest releases and news in the industry.