Introduction
Board Game Hive is a website where people can review traditional board games and play them virtually. It includes an ever-growing list of modern classics and newly released titles, all functionally recreated through highly interactive websites. Through Board Game Hive's virtual game room, users can select the board game they would like to play to browse through the campaigns or collections associated with that game, then join online hosts in open games or start ones of their own. They are even able to chat with friends via text or voice chat during their turn and move pieces easily with a few clicks. In addition to this, users may also rate a game based on its complexity and various other criteria, making it easy for newcomers to find exciting new games tailored for their preferences.
History and Origins
The history of board games can be traced back centuries, with ancient societies enjoying dice games, strategy games, and many others. Board games were an integral part of leisure time for ancient Greeks, Romans, Egyptians and Persians. Some of the oldest examples still in play today include Checkers, Chess, Backgammon and Go. Through the Middle Ages and up to the present day board games have evolved dramatically in terms of content, rules and levels of complexity.
Board Game Hive is a modern gaming hub created to bring together people who share a passion for playing board games. It provides resources such as rules explanations and game reviews that help players understand the wide range of available titles better. The site also links gamers through its forum section so they can share ideas on how to make their gaming experiences more enjoyable. For serious players there are even specialty articles related to tournaments and championships held all over the world. With its focus on community building and improving access to information Board Game Hive is an important part of the larger board game landscape.
Categories
Board Game Hive offers a range of different types of board games, including classic strategy and luck-based games.
Classic Board Games: These are traditional board games that require strategy, such as Chess, Monopoly, and Risk. Players can compete against each other or work cooperatively to win the game.
Luck-Based Games: These games involve an element of chance, such as Bingo and Yahtzee. Unlike classic board games, the outcome is determined by luck rather than strategic decisions.
Party Games: Party games involve group participation and often require players to answer questions or complete tasks. Popular examples include charades and trivia contests.
Card Games: Card games use decks of cards with different sets of rules for each game. Most card games rely on combinations found in the deck to provide players with unique strategies for gaining points or winning the game. Examples include Uno and Go Fish.
Special Features
Board Game Hive offers an extensive selection of games to suit every taste. From classic favourites to modern new releases, they have a range of over 3,000 games in stock. What makes Board Game Hive stand out from other gaming outlets is their unique 'personal shopper' service. Unlike online stores, customers at Board Game Hive can speak to knowledgeable staff about their gaming preferences and get tailored recommendations for a perfect game night. The store also has an in-house cafe where customers can sit down with friends to enjoy a snack while discussing the latest titles or brushing up on strategy tips. Additionally, they offer free learn-and-play events which are run by experienced gamers and provide players with valuable insight into the hobby of board gaming. These exciting features make Board Game Hive one of the most enjoyable destinations for any board game fan!
Community Engagement
Board Game Hive is not only a place where one can purchase board games, but is a vibrant online community as well. There are several online groups, boards and communities associated with the business that bring users together.
The Board Game Hive Facebook group has around 7,000 members and brings people together for fun conversations about games. The page is used to share updates on upcoming releases, game reviews and advice on building collections. Members often post ways to get discounts or to trade games they have.
The Board Game Hive Discord server has around 6,700 members and provides a space for gamers of all levels and interests to gather in real-time chats. Gamers of any skill level can find fellow players to challenge with new strategies or unique settings. Others can join facilitation-led conversations about trends in gaming, rules questions and game design.
The Reddit Board Game Hive page has over 4,500 subscribers and works as a hub for discussion topics related to the product lines available through BoardGameHive's site. This community often helps people find other players online or answer questions about how various games work. It also serves as a platform for sharing content from fans such as fan-made art projects or custom mods of popular games.
By providing these meeting places to discuss topics related to their products and services, Board Game Hive creates its own unique culture that sets it apart from similar businesses in the market. Through these communities many customers build relationships with each other that extend beyond sales inquiries into social bonds that enhance the gaming experience even further!
Benefits
Board Game Hive is the premier choice for customers looking to make their next game night more enjoyable. With a great selection of classic, family, strategy and adventure board games, Board Game Hive caters to any type of game enthusiast. And with their exclusive discounts, you can purchase multiple titles without breaking the bank.
Shopping at Board Game Hive also has several other advantages that are sure to make your next game night unforgettable. Their friendly and knowledgeable staff will help you choose from a wide range of high-quality titles and offer additional advice so that everyone in your party leaves satisfied. Furthermore, Board Game Hive offers free shipping on all orders over $25 within the United States so you don't have to worry about waiting days or weeks for your purchased items to arrive. Additionally, they have an easy return policy if something doesn't work out which further adds to the shopping experience.
All things considered, Board Game Hive is the best choice for anyone serious about game nights. With their exciting discount system and the added bonuses that come with it, it's no wonder why many people choose them as their go-to source for all things gaming!
Conclusion
At Board Game Hive, we offer an exciting platform for gamers to connect with one another and battle head-to-head for the highest score. With up to 10 simultaneous players, fast paced rounds, varied difficulty levels and tournaments, there's something for everyone. We keep updated records of leaderboard stats and provide game history logs on each user's profile page so you can review your best games and strategize accordingly.
No matter how experienced a gamer you may be, Board Game Hive is a great way to play and compete with friends or meet new challengers in turn-based tournaments. With our unique combination of features and platforms that help you clearly see where you stand in the leaderboards, Board Game Hive has the most dynamic gaming experience around. So go ahead and sign up today to test your skills against our hive of gamers!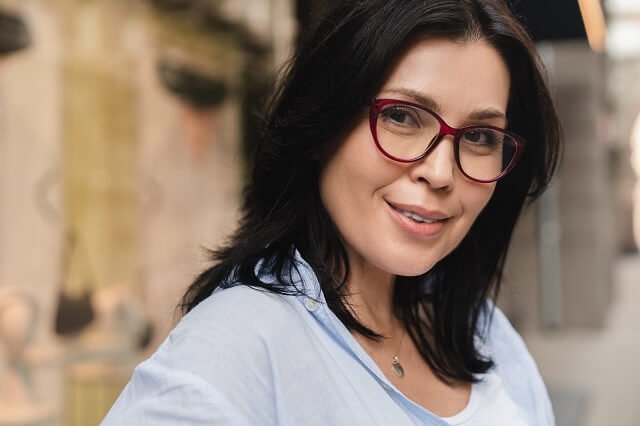 I love playing all kinds of games – from classics like Monopoly to modern favourites like Ticket to Ride.
I created this blog as a way to share my love of board games with others, and provide information on the latest releases and news in the industry.