Introduction
Board game subscription boxes can offer a great way to build your collection of games at home. Many of these boxes contain exciting new titles and expansions for any gaming enthusiast. Subscription boxes also help support independent publishers and creators, who can be rewarded for their hard work in the form of reviews and word-of-mouth advertising. But with so many different options, it's hard to know which box is right for you. Let's take a look at some of the more popular subscriptions to see how they compare and contrast against one another.
One type of box is the "Mystery Box" approach, where each month you receive several randomly selected board games based on your preferences. This box is ideal for those who love surprise and taking chances, allowing subscribers to explore new genres they may not have come across before. Some "Mystery Boxes" also have special discounts on rare and out-of-print titles that you may otherwise not come across. On the other hand, these boxes don't always come with full game rulesets which could make playing them difficult or frustrating.
Another type of subscription box is the "Essentials Box," which includes several popular titles along with all the necessary components, including rulebooks and card/token trays for convenient storage and playability. This makes it ideal for gamers who want an easy playing experience without having to search through endless lists or invest in rare expansions separately later on down the line. However, these selections generally lack variety as they tend to stick with more mainstream choices and genres such as Fantasy or Sci-fi; if variety is important this probably isn't the best choice.
Finally, Boutique style subscription boxes provide gamers with themed board game selections focused on a specific genre or game mechanic " often including limited edition pieces that can be difficult to find elsewhere. These selections give players unique opportunities that won't be found anywhere else and typically feature much higher quality components than those found in other types of subscriptions; however due to their limited scope they may not appeal to everyone.
No matter what type of gamer you are there's sure to be a subscription perfect just for you! Whether it's exploring unknown possibilities with a Mystery Box or reliability from an Essentials Box; there's something out there that can make playing board games even more fun!
Why Board Game Subscription Boxes are Popular
In recent years, the popularity of board game subscription boxes has grown dramatically, a phenomenon which can largely be attributed to the impact of social media. With platforms such as Instagram, YouTube and Twitch having become major hubs for gamers to share their latest purchases, experiences with their favourite board games and highlights from their most recent gaming sessions, it has made the hobby accessible to a much wider audience than before. Users can easily find videos of others unboxing and playing the newest released games, giving them all the information they need to decide whether or not they want to purchase it themselves. Reviews from various industry outlets are also available in abundance on these websites providing further insight into which titles would be worth investing in. Furthermore, larger social media personalities regularly demonstrate shows and streams with more complex board games allowing users at home access to tutorials that may have otherwise been unavailable to them. This influx of knowledge encourages people to engage more with board games beyond what was previously possible before and by purchasing subscription boxes full of new releases they are constantly able to stay up-to-date on all the new trends in the industry.
Types of Board Game Subscription Boxes
Board game subscription boxes are a great way to stay up-to-date with the latest and hottest board games. Subscribers can receive monthly shipments of carefully curated board games, expansion packs, and more. Depending on the subscription box, contents includes classic, new, or hobbyist board games for enthusiasts of all levels and genres.
When it comes to deciding what makes a great board game subscription box, many board game designers have valuable insights into their craft. Many designers see subscription boxes as an exciting chance to introduce players around the world to their products within an array of other pieces of gaming content. As part of interviews with designers about subscription boxes, interesting topics may include what motivates them to create new content for board game experiences, as well as how they curate specific items for different types of players. They may also be able to provide advice on where new gamers should start with their own collection. Through these conversations and collaborations, people interested in the world of board gaming can learn firsthand what goes into creating these unique stories that people experience while playing together!
Benefits of Board Game Subscription Boxes
Board game subscription boxes have been proven to have a variety of benefits to their users. Studies have shown that people who partake in regular board gaming can experience improved mental health, increased socialization, improved emotional well-being, and skills like critical thinking and problem solving.
One of the most impressive case studies examining the benefits of board game subscription boxes involved a college student who used such a box on a monthly basis throughout her studies. She found that playing different board games each month helped her to relax and destress from her academic work while also boosting her creativity and ability to think outside the box when solving real-world problems. Through taking part in regular game nights with friends, she was able to practice working as part of a team on creative projects and playing more strategically than if she were alone.
Another study showed how regular use of board game subscription boxes improved communication ability among an elderly care home population. Through engaging with board games each week they were able to expand their vocabulary and knowledge base while exchanging ideas amongst each other and relieving stress by having fun together each day. The residents also experienced an overall improvement in morale due to increased laughter and conversation each time someone opened up their new box for the month.
Where to Buy Board Game Subscription Boxes
Board game monthly subscription boxes are becoming increasingly popular, and offer monthly deliveries of the latest board games. Depending on the subscription box, you can receive anywhere from one to several board games per month. There are a number of companies offering board game subscription boxes; however, the offerings have different prices and components.
For example, Fabled Fox Game Club costs around $21 USD per month with free shipping inside the USA and it includes up to three full tabletop games carefully chosen by its staff of board game professionals each handpicked for its proven playability.
Pandemonium Games offers two tiers for its Subscription Boxes"the Mini-Box which costs $40 USD a month and includes two to four small-box games every month. It also offers a Big-Box option that costs around $50 USD and provides one big box game per month. Both have free shipping in Canada and USA.
Game Crate's standard option gives subscribers one new video game every 30 days in exchange for slightly more than $30 USD per month plus free shipping within the US. Its premium option, which sets you back slightly less than $60 USD per month with free shipping in the US as well, contains two physical strategy games added to the existing benefit of an extra video game each month.
In addition to these companies offering various price options, there are numerous other companies such as Indie Box Club or Unbox Boardom providing unique features such as limited edition versions of selected titles every now and then or subscriptions that come with mini-expansions of particular titles over time in order to create even better gaming experiences for members!
Conclusion
1. What kind of games are available in the subscription box?
2. How often do new games arrive and how many can I expect each time?
3. Are there any additional charges for the delivery or set-up of the board game?
4. Are there any discounts for longer subscriptions, such as quarterly or yearly?
5. Does the subscription include mystery items, promotional bonus material and/or exclusive rewards?
6. Is it possible to customize my subscription box to receive specific kinds of board games?
7. Is there a return policy if I'm not satisfied with the selection of games I receive in my subscription box?
8. Is it possible to cancel my subscription at any time without penalty fees?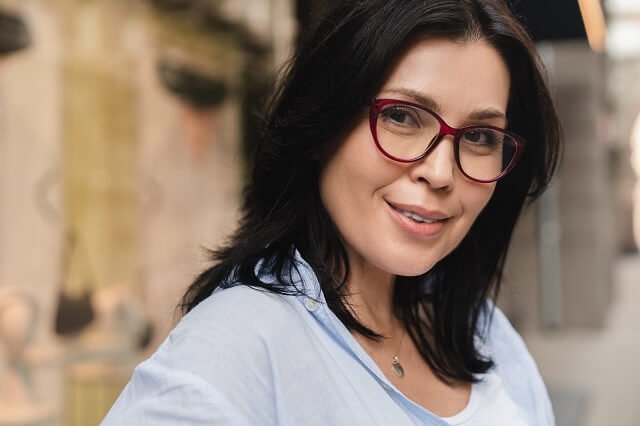 I love playing all kinds of games – from classics like Monopoly to modern favourites like Ticket to Ride.
I created this blog as a way to share my love of board games with others, and provide information on the latest releases and news in the industry.