Introduction
Board games are changing the cultural landscape of Chicago. From traditional parlour games, to complex strategy titles, board games have taken the Windy City by storm! With game arcades popping up all over the place and restaurants dedicated to board gaming, everyone can find something that suits their needs. Players are enjoying a wide variety of experiences from relaxed afternoons with friends and family, to intense competition at the city's many tournaments. There's no doubt that board gaming is great entertainment for both experienced players and those just starting out.
Board game nights are becoming increasingly popular in Chicago and throughout the world as people look to unplug from technology and get back to basics with old-fashioned fun. At these events, patrons can mingle with fellow gamers while enjoying food and drinks, or participate in official competitions. Board game cafe's are also quickly gaining traction in the city, where customers can buy a light meal or beverage while lounging around at tables playing anything from chess to Settlers Of Catan. In addition to offering social experiences, cafes and arcades provide opportunities for local artists and entrepreneurs to showcase their custom-made games.
Furthermore, there has been an explosion of public libraries offering open gaming sessions throughout Chicago. Libraries such as Woodson Regional Library in Washington Park host regular sessions every week for patrons of all ages to enjoy board games like Dixit, Splendor and Dominion together. These sessions not only allow participants to play some of their favourite titles but also learn about new ones they may never have heard about before! Ultimately, it looks like board game culture will continue making its presence known for years to come across The Second City.
The Board Game Marketplace
Chicago is a great place to play board games. There are countless shops in the city offering a wide selection of classic, modern, and specialty board games that range from two-player competitive to cooperative gaming experiences. Whether you're an avid tabletop gamer or just looking for an escape from the daily grind, these stores have something for everyone!
The Board Game Marketplace is one of Chicago's most popular board game destinations. It offers a variety of fun and exciting board games from leading brands like Hasbro, Ravensburger, and Wizards of the Coast. Not only that, but The Board Game Marketplace also provides personalized shopping services to help customers find the perfect game for their needs. You can find classics like Monopoly or Risk, as well as more recent releases like Catan or Exploding Kittens. They carry both strategy games and party games so whatever type of game you're looking for, you'll be sure to find it here!
The Board Game Marketplace isn't just another store – they pride themselves on being part of the local geeky community in Chicago by hosting events throughout the year such as tournaments and game nights that everyone can join in on. They also offer painting classes and "how-to's" on popular miniature table top games. Stop by during your next visit to Chicago and plan a night out with friends playing your favorite board games!
Get to Know the Locals
Board games are becoming increasingly popular in Chicago for people of all ages and backgrounds. From cooperative games to strategic war simulations, board game night has become a staple activity for many looking to foster community or just have fun. The city is home to pioneers of Chicagos board game scene, such as Luke Turpeinen, the founder of Ravenswood Games and one of the earliest entrepreneurs in the local board gaming market. Turpeinen, who has been involved with the hobby since 2010, opened Ravenswood, a game store and cafe in suburban Chicago. He caters to locals as well as offering special events and tournaments throughout the year. Other local businesses such as Dragon Wing Comics and Max & Louie's Games have also emerged within in recent years providing an even wider variety of games along with specialized knowledge from seasoned gamers being able to help customers find exactly what they're looking for. In addition to traditional stores, Chicagos board gaming community also organizes regular events around the city offering individuals an opportunity to join in on large social gaming nights from cafés and bars that provide food and drinks like Open Gaming House, Board Game Riot at Logan Square Kitchen and Tabletop Tuesdays at Graham & Box Eatery & Pub. With shops both online and off-line carrying hundreds of titles across dozens of genres growing quickly every day; Chicagos board gaming culture is sure to leave new players happy and engaged!
Essential Board Games
Board games can provide an amazing opportunity for relaxation and enjoyment, particularly when spending time with friends and family. If you're based in Chicago, there's a large range of board games to explore over the coming months. Here's a short list of some of the go-to options available:
1. Monopoly – An oldie but a goodie, this timeless classic features four different sets named after iconic Chicago locations. You'll be able to build properties around only the best attractions in places ranging from the Loop to Bronzeville.
2. Ticket To Ride – Enjoy the sights of Chicago as you race your opponents to lay track across various routes throughout Illinois while collecting cards representing different railway companies along the way. A simple yet enjoyable game that can also be played as a standalone or linked up with other extensions for even more fun!
3. Werewolf – Take on specific roles and play out your fate as this strategic game rapidly descends into chaos. With werewolves attacking villagers each round, negotiations take center stage with players having to decide who should survive…and who should be eaten alive! Perfect for more intense evenings!
4. Settlers of Catan – Compete with enemies, barter with allies and develop your settlement in this truly classic board game where nothing stays still for long! Cities rise whilst roads are built upon the roadless terrain providing countless hours of entertainment " It is no wonder why this continues to win over players new and old alike!
With so many exciting options, it's easy to find something perfect for all occasions in Chicago while playing board games. Whether planning an intense game-night full of strategy or just wanting to hang out and casually play socially (like Monopoly), everyone will be sure to have an unforgettable experience every single time!
Games Galore
Chicago has been home to several board game conventions and festivals such as Gen Con, Windy City Game Fest, and Midgard Gaming Convention. Gen Con is the largest gaming convention in the United States, where gamers from all over the country gather to enjoy gaming culture, check out new games and learn from developers. Meanwhile, Windy City Game Fest offers a more casual atmosphere with a wide variety of board game contests, tournaments, exhibitions and more. Finally, Midgard Gaming Convention is a series of weekend-long events featuring vintage tabletop wargame challenges and modern-day tournaments for every kind of gamer. Additionally, there are several gaming stores located throughout Chicago that offer unique opportunities to find rare treasures or simply murder an hour or two playing classic games like Monopoly or Catan. Whether you're looking for a place to play Magic: The Gathering, Dungeons & Dragons or just hang out with other gamers on Geek Night; there is truly something for everyone in the Windy City's board game scene.
Apart from conventions and festivals that occur annually in Chicago, there are also many local community organizations and clubs devoted to table top gaming. Most of these groups focus on playing card or mini figure based games like Star Wars Miniatures or Warhammer 40K, but many feature regular tournament nights for popular mainstay titles such as Boardwalk Empire and Betrayal at House on the Hill. There are also cafes throughout the city which provide groups with full bar menus along with collections of popular board games so those looking for more friendly fare can have some libations while they shuffle up their cards. Beyond these stores and clubs lies an expansive array of websites dedicated to finding events for local gamers with topics ranging from Dungeons & Dragons one-shots to Yu-Gi-Oh! tournaments to even miniature painting tutorials – truly something for everyone!
DIY Games
Boasting of being one of the hub cities of board games in the world, Chicago has plenty of DIY board game opportunities. Here, you can find everything from simple dice-rolling contests to complex puzzles and more. If you are looking for an inventive way to spend quality time with friends and family, endless board game choices await you in this city. From unique game designs from international game makers to custom-made wooden boards created by local artisans, the options available here are vast. Furthermore, there are even specific shops dedicated to recreational board gaming that offer a variety of instruction guides and expert recommendations for newbies. With the many DIY board game kits that can be purchased at these stores or online, you can craft your own gaming experience and create original games perfectly tailored to your likes and preferences!
Prepare for the Night
Board game evenings are a great way to bring friends and family together in the comfort of your own home. Hosting a board game evening in Chicago can be an enjoyable experience for everyone involved. Here are some tips and tricks that will help you host an unforgettable board game evening:
1. Have a Selection of Games Available: Choose a variety of games with different levels of difficulty for all types of players. Events like these should also be interactive and open-ended, so make sure the games you choose can accommodate anywhere from two to ten players.
2. Serve Delicious Snacks: Providing snacks is key to keep up everyone's energy throughout the night. Consider offering finger foods such as chips and dip, trail mix, and mini sandwiches to ward off any hunger pangs while playing.
3. Offer Multiple Drinks: Make sure you have plenty of beverages on hand! Have non-alcoholic drinks like soda, juice, and tea readily available along with a selection of beer or wine (for those 21+). It's also easy to create signature cocktails that match whatever theme or genre your gaming night is about.*
4. Set an Ambience with Music: Establish an atmosphere that encourages people to talk, discuss strategies and socialize without being disruptive during the game by picking music that dampens down the noise level but still stimulates conversation.
5 . Hold Prizes for Winners: Give incentives to stay motivated throughout the entire evening by providing prizes for game winners! Little trinkets like small toys, novelty items, stickers or candies can bring that extra excitement into play!
*Remember to follow all laws related to serving alcohol in Chicago " never serve alcohol illegally!
Conclusion
Board game culture in Chicago has never been stronger. From retro classics to modern innovations, there are a variety of board games available to satisfy every player's taste and skill level. Whether you want to sit down with friends or family and reconnect over a classic game or put your strategic skills to the test against players from all around the city, there is something for you in Chicago's vibrant community of board game enthusiasts. Board game events are a great way for gamers of all levels to come together and have fun " whether it's at popular conventions like GenCon or more intimate meetups held by independent stores and hobbyist groups. No matter what kind of experience you're looking for, you can find it in Chicago. So don't wait- discover the joys of board game culture today!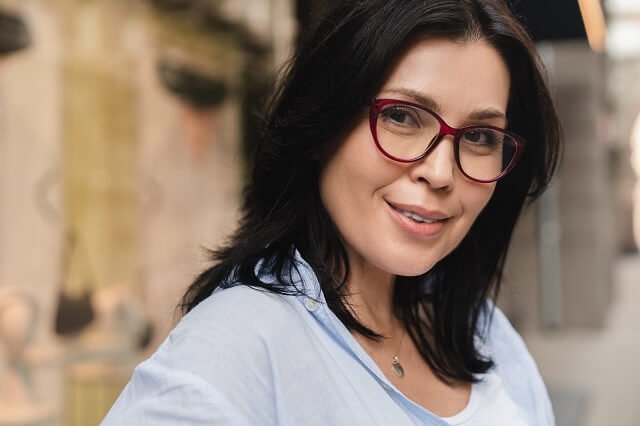 I love playing all kinds of games – from classics like Monopoly to modern favourites like Ticket to Ride.
I created this blog as a way to share my love of board games with others, and provide information on the latest releases and news in the industry.