Introduction
The Chicago Board Game Convention has become one of the most popular events in the city and is enjoyed by attendees from all over in pursuit of a good time. The event brings together game-oriented individuals who come together to compete, socialize and commemorate their passion for board games. It's truly a chance to be able to enjoy and partake in something that's both fun and meaningful for everyone involved.
The convention features activities such as tournaments and open play sessions for everyone who's interested in board games, including giving out prizes from demonstrations put on by local card, video, puzzle and tabletop game manufacturers. The attendees also get the chance to socialize with fellow gamers as well as meet people from all around the world, who are passionate about playing board games.
What makes the Chicago Board Game Convention truly unique is its focus on how impactful board games can be for fostering interpersonal relationships. Games can be used for educational purposes, provide great entertainment value – or even express sympathy or joy " but also connect people in an intimate and personal way that becomes a bond that lasts forever. This is why many people consider attending this convention an important part of their lives and look forward to it every year: To not just create these amazing memories but also foster close relationships that are built while playing these enjoyable games!
Early Years of the Convention
The Chicago Board Game Convention (CBGC) was first started in 2010 by a small gathering of board game lovers and gamers. It began as a grassroots event, put together by volunteers and held in the meeting room of an Elmhurst Hotel near O'Hare Airport. Only 25 people attended the inaugural event, which featured tournaments, open gaming, and booths from local businesses and organizations that sold games or were related to the hobby. That first year saw the addition of five new members: two travelling vendors, two small game publishers and one avid board gamer who simply wanted to spread his enthusiasm for the hobby.
The convention steadily grew each year as word spread throughout the board gaming community. In its second year, local businesses donated door prizes which led to increased attendance numbers – nearly double those of its predecessor. People had already begun scheduling their vacations around the yearly event, citing it as a unique opportunity to meet some of their favorite game designers in person or try out games without having to purchase them first. In subsequent years more vendors and game reviewers joined in so that the attendees would have an even better service experience than before.
Hosting a large ballroom tournament also became an annual tradition at CBGC; participants hailed from all over America and competed for cash prizes earned from entry fees – further incentivizing attendance. With each passing year additional activities such as office-hour discussion sessions with popular board game designers/publishers provided further opportunities for attendees to learn more about their favorite games from industry professionals themselves " something not found at other conventions of limited scope or size. Today CBGC remains one of largest conventions focused solely on board games " drawing in thousands of attendees with hundreds vendors every single year!
Location & Set-up
The Chicago Board Game Convention takes place in various locations around the city of Chicago. The exact venue may vary from year to year, but typically it is held in a hotel, convention center, or special event space. Once you arrive at the location, you will be able to buy tickets and then enter the event area.
The event setup usually comprises several different areas that are designated for different activities associated with board gaming. This can include areas for panel discussions, tabletop gaming tournaments, tournaments for card and miniature games, areas for vendors to sell their products, vehicle parking lots for game demonstrations and teaching sessions, art galleries for viewing fan artworks, and snack bars throughout the venue. You may even find face-painting stations where people can decorate their faces in support of particular game titles.
Game Categories
The Chicago Board Game Convention is a conference dedicated to the celebration of board games. It offers a variety of gaming activities and vendors for all types of players, beginner or advanced. The convention also has an extensive selection of different board game categories to choose from. Whether you're looking for classic strategy games or something more modern like a living card game, there's something for everyone here!
Some popular categories at the Chicago Board Game Convention include Collectible Card Games (CCG), Deck Building Games, Euro-style Games, Fantasy Adventure Games, Family Strategy Games, Miniature Wargames, Party and Card Games, Storytelling Board Games and War Simulation/Conflict Resolution games. Each category has its own unique theme or style that appeals to different preferences. CCGs involve collecting cards with varying stats on them and trying to outwit your friends through strategy; deck building games involve building the best deck from given cards; Euro-style games are designed with a focus on resource management and light entertainment; family strategy games balance complexity with simplicity when it comes to playing; miniature wargames recreate epic battles from history in an entertaining way; party and card games provide an array of knowledge-testing fun for friends or family members; storytelling board games birth vivid worlds where players become protagonists themselves; lastly war simulation/conflict resolution gives players insight into real world tactics used by militaries now and in the past.
No matter what type of board game you're looking for, the Chicago Board Game Convention has something to offer its guests!
Featured Games
The Chicago Board Game Convention is a great place to discover amazing new board games. Every year, thousands of people attend the convention and are able to try out some of the hottest new board games on the market. You can find everything from classic board games like Monopoly, to brand-new card games and role playing games that you've never seen before.
While there are so many great games to choose from, it can be hard to decide which ones you should play. Popular booths are constantly busy with people, so those are always a great place to start when picking out fun and exciting new board games. Some of the most popular games at this year's convention included Catan, Ticket To Ride, Star Realms: Colony Wars and Betrayal at House on the Hill. Each of these titles brought in long lines of gamers hoping to get their hands on them. There were also plenty of free demo tables available around the show floor throughout the weekend, giving people an opportunity to check out some hot upcoming releases before they hit store shelves! Additionally, visitors could purchase discounted copies of some of their favorite board game titles during special regional tournaments and events sponsored by game publishers throughout the day.
Competitions & Tournaments
The Chicago Board Game Convention offers a wide variety of tournaments and competitions for all levels of players. From casual to hardcore players, there is something for everyone. Most tournaments involve classic board games like Settlers of Catan and Carcassonne, but recently the convention has started to introduce new modern board game tournaments. This includes offering both constructed play and limited play tournaments with prizes given out at the end.
To appeal to more extreme players, the convention also offers themed tournaments such as "Lords and Ladies" or "Marathon King" that pit competitors against each other in a battle of strategy and wit. These tournaments are sure to challenge even the most seasoned veterans in attendance.
The Convention also hosts various head-to-head matches throughout the event in which the best players have a chance to compete for prizes. Some of these matches include tournament ruleset variation games where participants make specific rule changes designed to bring about complex strategies to test their ability. Additionally, there are global team challenges that span multiple days with overarching goals that must be solved during periods of play. These types of challenges really test player's resilience as they battle against opponents while managing limited resources or working as part of a team effort.
Side Events & Activities
Aside from exhibiting and playing board games, the Chicago Board Game Convention also offers a variety of unique events and experiences. Some of these activities include demos of new board games run by game designers, tournaments hosted by professional gamers, cosplay competitions celebrating creativity, panels featuring influential speakers in the tabletop gaming industry, and interactive improv performances to enhance the experience. There's something special for everyone at the Chicago Board Game Convention! Furthermore, attendees can expand their knowledge with workshops conducted by both veteran and amateur game developers while networking with other tabletop gamers. In between all the activity, relax at our lineup of barcades to take a break with classic arcade games and some food and drinks. With all this and more, it's no surprise that the Chicago Board Game Convention is one of the best destinations for all kinds of tabletop gamers in the Midwest!
Special Guests & Exhibitors
The Chicago Board Game Convention is the perfect event for players and industry professionals alike. Enjoy face-to-face conversations with some of the biggest names in gaming all while learning and acquiring games you've always wanted to play! At the Chicago Board Game Convention, you'll find game designers, illustrators, publishers, and more coming together to share their passion for gaming. Notable special guests at this year's convention include legendary game designers such as Steve Jackson of Munchkin Fame, Rebecca Guay whose illustrations have graced Dungeons & Dragons books over the years, and Shari Spiro from Atlas Games. Besides these renowned figures in the gaming world, there are also numerous exhibitors present showcasing upcoming releases and unique art prints. Enjoy discussions about new developments in the board game industry featuring representatives from Fun Forge Games or Set Enterprises, as well as various seminars on hands-on game demonstrations presented by notable developers. You'll also have the chance to purchase items from vendors both large and small at various vendor booths throughout the convention floor. With so many special guests, exhibitors, vendors, and seminars to choose from, the Chicago Board Game Convention promises an unforgettable experience for gamers of all ages.
Promotions & Offers
The Chicago Board Game Convention provides attendees with the chance to take advantage of special deals and promotions. Some of these offers may be available before and/or during the event and could include discounts on admission fees, discounted merchandise, access to exclusive game releases, or insider news and information. Attendees could also find retailers offering specials such as buy-one-get-one-free board games, special bundle packages that include items such as dice sets, strategy guides, bonus cards or components that don't usually come with the game etc. Additionally, licensed vendors may offer free autographed items from their peers and designers during panels or promotional events at their kiosk spaces. Finally, attendees can save money by taking advantage of online pre-ordering opportunities to pick up their purchases during the convention.
Ticketing & Entry
The Chicago Board Game Convention (CBGC) is an annual event featuring hundreds of board games and the newest developments in gaming culture. Ticketing and entry fees to the CBGC vary according to a variety of factors, including the type of membership you have, whether or not you're attending alone or with family/friends, and more.
For one-day passes, standard tickets are priced at $30 for adults and $20 for children aged 6-12. A family pass is also available for $65 total and admits two adults and up to three children. Two-day passes are available as well, priced at $55 per person or $115 for a family pack.
The CBGC also offers a variety of discounts for students, military members, educators and other groups who may be interested in attending their convention. If you fall within any of those categories make sure to check what kind of discount's available before buying your tickets!
Alongside ticketing prices the CBGC is committed to ensuring that everyone has access to their events – this includes providing wheelchair accessible seating as well as offering sensory friendly programming throughout the weekend. Anyone with special needs can contact somebody at the venue beforehand if they need help making arrangements before arrival.
Refreshments & Snacks
The Chicago Board Game Convention offers several opportunities to enjoy delicious food and drinks during the event. There are two main vendors located in the convention center where guests can purchase an array of snacks and beverages. These two snack bars serve a wide selection of items including chips, sandwiches, salads, fruit, soda, coffee, tea, and energy drinks. Additionally, food trucks are scattered in various areas throughout the convention center offering unique flavors from all over the world. Patrons may choose from Italian cuisine such as pizzas or pastas; Mexican favorites such as tacos, burritos, and quesadillas; American classics like burgers and hot dogs; and desserts ranging from cakes to milkshakes. Beer and wine is available for those 21 years of age and older with valid identification. Guests may also dine in or take out any items across vendor stands or restaurants located in the convention hall itself.
Wrap-up Summary
The Chicago Board Game Convention took place over the weekend of April 9th-11th, 2021. Numerous game companies and hobby stores were present throughout the event offering attendees a wide variety of board games to chose from and play.
Besides board games, several seminars on different topics related to the gaming industry were hosted, making it possible for professionals to share their experiences and engage in meaningful conversations relating to gaming. Throughout these seminars, experts discussed the future of board games and advances in online play, as well as the growing impact that social media is having on engagement and growth within various gaming communities.
Attendees at this year's convention also had an opportunity to participate in fun activities such as game shows, raffles, and tournaments. Many awards were handed out including best game design, best game accessories, most adventurous game people's choice award, among many more categories. Additionally there was a dedicated area for families where guests could introduce gamers of all ages to varieties of educational board games..
Overall it was considered a highly successful event with lots of happy attendees appreciating the fantastic set up from vendors and host organizers. An invitation has been extended for everyone to come back next year for an even bigger and better event!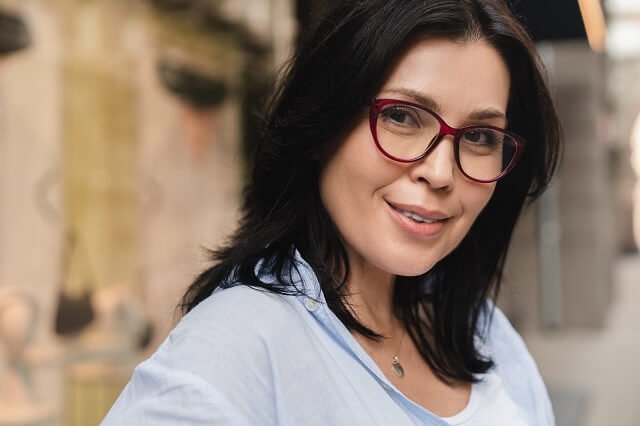 I love playing all kinds of games – from classics like Monopoly to modern favourites like Ticket to Ride.
I created this blog as a way to share my love of board games with others, and provide information on the latest releases and news in the industry.