Introduction
Board game decorating is the art of making a classic board game look more interesting and inviting. This could be as simple as adding creative designs or color accents to the game board, or it can involve painting mini figures, applying decals, or even making custom pieces based on the design of the game. Board games of all shapes and sizes can be decorated; from card games like Go Fish! to classic tabletop classics like Monopoly, you'll find that enhancing their look with a bit of creativity will help to make them even more fun than they already are. With these tips and tricks, you'll be able to create incredible looks for your board games " without spending months crafting them yourself!
Gathering Supplies
You will need a variety of materials and supplies to decorate your board game properly. First and foremost, you will need a blank game board; these can be found at your local craft store. You will also require paints (acrylic for permanence), paintbrushes, stencils, colored markers, glitter glue (optional) and other embellishments such as sequins, pom-poms, or beads. Additionally, you may want to purchase some die-cut lettering stickers that you can use to write on the board. You can also find cardstock, sleeves and wax paper at your local craft store if needed. Lastly, you'll need something to seal the design when finished so the colors don't run or fade; an acrylic sealer spray is a great option for this. Ensure that all of these items are available before beginning to decorate your game board.
Preparing the Surface Of the Board Game
Before you get started in decorating your board game, it is important to make sure that the surface of your game is clean and free from any debris or moisture. To do this, you may use a cloth or a brush to clean the board. During this process, ensure that any oil or dirt is removed so that the surface is as smooth as possible.
Once the board has been cleaned you will need to apply some primer coat if you want to achieve an even base for your artwork. This will give a better finish for afterwards when you start painting and decorating your board game. In addition to preparing the surface of the game, it is also important to decide which elements are going to be included in the design; such as color theme and particular pieces like figurines or dice that should be placed on it. Additionally, consider where all of these components will go so that your project comes out looking just how you imagined it! Lastly, layout templates can be made in order for more precision and accuracy when drawing symbols or images onto the final product. This way, everything will have an organized look and there won't be any confusion once all of the decorations have been applied.
Decorating Your Board Game
Adding decorative elements to your board game can add an extra layer of fun and personality that enhances the game-playing experience for both you and other players. Depending on the type of surface a board game is made from, there are different techniques used to decorate it to fit your style. Here are our tips for different types of board game surfaces:
Cardboard & Cardstock: For lightweight card games like UNO, there are plenty of creative possibilities for decoration. Adding cutouts of cartoon characters or bold shapes around the edges gives a playful vibe and creates visual interest. To make them stick easily with minimum fuss, use double-sided tape or spray adhesive. Temporary tattoos are also great decorations as they give a better finished look than markers and will easily come off when it's time to start a new round.
Wood & Plastic: Decorating heavier weight surfaces such as wood and plastic requires some tougher adhesives to hold the decorations in place. Use gummy glue or epoxy resin if you're looking for something long lasting but be careful with these adhesives because they require additional drying time. If you want quick results then opt for fast dry spray paint that dries quickly but can easily flake off if not treated properly. You could also opt for decorative tapes as stickers often have trouble adhering onto these surfaces due to their texture. Additionally, adding colourful decals is an effective way of livening up your board game pieces without having to make drastic changes!
Final Touches
Once the main aspects of your board game have been completed, it is time for some final touches. This step can make or break a board game depending on how much effort you are willing to put in. Start by sprucing up the overall appearance of the game. Add labels and icons to clearly denote each movement space, location, object or card in the game. Attach colorful ribbons at each end so that players can easily identify their turns when playing. And finally, add artwork that enhances the overall look and feel of your board game.
For further decoration, you may want to consider adding specific dice or tokens to your game pieces. Having unique pieces that are visually exciting and represent something within the theme of your game can take it up a notch and get people even more engaged with playing your boardgame. You may also choose to include various colored stickers for players to choose from so as soon as they start playing they are able to personalize their own spaces. Finally, if you really want to add some extra pizzazz, consider accessorizing such as colorful pencils and score boards as a way of bringing together all the components into one nice looking set!
Adding Accessories
When it comes to decorating a board game, it's best to customize and accessorize the look of your game with unique items. This can help you give your game a more personal feel. To get started, you might consider adding custom dice or tokens. For example, monogrammed dice will give your board game a unique touch and bring some added flair to your gaming experience. You could also use interesting items like special coins, tokens, beads, or even hand-painted figures. If creative arts and crafts are more up your alley, there are plenty of possibilities for you to get creative with and make something specifically for your board game that no one else owns! Stickers designed specifically for the game or intricate pictures drawn by yourself are great ideas as well. You could also punch out characters from colored paper and make them look like figures from the game itself. With enough creativity, these characters can become much more fun when added into the mix. Lastly, don't forget about the textures! Choosing items with different colors and varying textures will help create an atmosphere that matches perfectly with the theme of your board game. With a few added touches like these suggestions here, you'll be ready to start playing in style!
Aftercare & Maintenance
When storing your custom decorated board game, be sure that it is kept in a cool and dry place away from direct sunlight and potential damage. Doing this will help to keep the pieces protected and looking as new as possible. To avoid moisture damage try not to store the board game near a humid area like a bathroom or basement.
Cleaning your custom decorated board game can also be done regularly to maintain its integrity. First dust off any larger particles with a soft cloth, vacuuming if necessary to catch those harder to reach areas. Then use warm water with an appropriate cleaner depending on the surface of the board games materials, using gloves if needed for sanitary precautions. After wiping down the board game ensure it is completely dry before storage. For more occasional cleaning needs consider using furniture polish for wood pieces or other cleaners appropriate for other materials of construction.
Conclusion
Decorating a board game is an enjoyable experience for both adults and children alike. It adds a unique personal touch that can extend the life of a game after completion or even turn it into something new. To decorate a board game, you'll need materials such as glue, paints and paper, as well as creative ideas to bring the game to life. Using these materials, you can create backdrops, characters and props to enhance the look of your game.
The benefits of decorating a board game are plentiful. When you put in the hard work to customize it just for you or your family, it adds an extra layer of emotion when playing the game together. Not only does it make for more fun-filled evenings around the table, but also can help bring out creativity from all participants involved in making them – which is sure to have lasting impacts!
We hope this has inspired you to give decorating your own board games a try! Gather supplies such as paper, glue and paints, come up with some creative ideas then get stuck in and start creating. This is sure to be a whole lot of fun and will ensure that playing games with your family are always an exciting experience! Don't forget – there is no right or wrong way; customize the look to fit you and your family's style so each time you sit down around the table with those closest to you, it's an event worth talking about.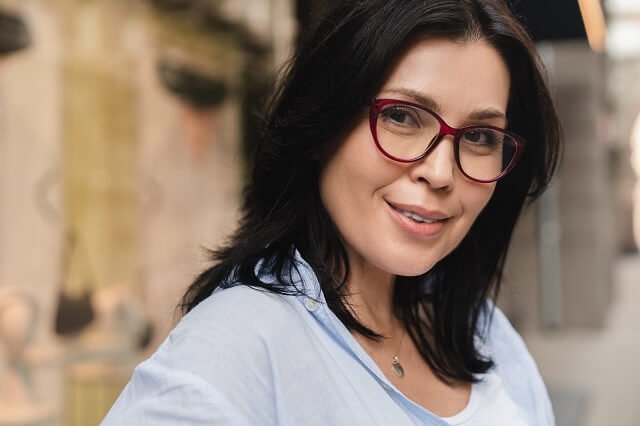 I love playing all kinds of games – from classics like Monopoly to modern favourites like Ticket to Ride.
I created this blog as a way to share my love of board games with others, and provide information on the latest releases and news in the industry.