Introduction
Working in a board game store can be an incredibly rewarding experience. Not only do you get to interact with customers who share your passion for board games, but it's also an opportunity to build a career in the industry or simply make some extra income working part-time. To land the job of your dreams at a board game store, you need to show the recruiter how competitive you are and why you're the ideal candidate for the role.
Here are some tips on how to get a job at a board game store:
1) Research The Store: Before applying for any job at a board game store, take time to read through their website, check out their social media accounts, learn about their products, understand what they're looking for in employees and familiarize yourself with their brand. This will help you tailor your application so that it speaks directly to what they need.
2) Put Together A Great Resume & Cover Letter: Your resume and cover letter should stand out when applying for any retail position including one at a board game store. Highlight your skills, knowledge of popular board games and attention to customer service detail " this shows recruiters that you are serious about the position and willing to go above and beyond what's required from applicants.
3) Go Above & Beyond: When interviewing for any position within the retail industry, demonstrate strong interpersonal skills as well as initiative by asking questions about products or how certain policies are handled within the organization. The best way to impress potential employers is by showing you understand what sets them apart from other stores like theirs in the local market.
4) Stay Positive & Proactive: Working in a board game store can be emotionally taxing due to competing customer demands " it's important that you stay positive and upbeat throughout all interactions with customers; no matter difficult they become! Being proactive is also key " if there any ways you could improve processes or resolve customer complaints quickly " be sure that these points are brought up during interview conversations too as these will be appreciated by recruiters looking for true team players who are solutions orientated when encountering day-to-day problems or issues!
Qualifications
In order to apply for a job at a board game store, there are certain qualifications that must be met. Firstly, a jobseeker must have completed at least some high school or a GED. Most board game stores require applicants to have either volunteered or worked in customer service or retail settings in the past. Additionally, applicants should possess strong math skills, demonstrating an ability to calculate basic numerical operations accurately and quickly. They should also demonstrate the ability to work in a fast-paced environment while being organized and able to multitask. Exceptional people skills are essential as well as strong verbal communication skills that involve effectively handling customer inquiries and complaints. Lastly, interest in board games is important as working knowledge of the products will be crucial when answering customer questions and helping with board game selection.
Job Search
When searching for a job at a board game store, there are many resources available to help you find openings in your area. One of the best places to start is by performing an online search for "board game stores near [your location]." This will bring up a list of local stores that could potentially have hiring needs as well as their contact information, so you can reach out and inquire about job opportunities or upcoming openings. Additionally, it is wise to take advantage of popular job search websites such as Indeed or Glassdoor. With these, it's possible to explore the job postings already available and send your resume directly to board game stores in your area where an open position is likely.
In addition to online searches, networking should be an integral part of any successful job search strategy. Attending local events and conventions related to board games can get your foot in the door as they often feature booths from several companies who sell them. After introducing yourself and making connections with representatives from different stores, you may even uncover unadvertised jobs or potential referrals that could lead to an interview down the road. Lastly, don't be shy about leveraging personal connections " if you know anyone who works at or owns a board game store in your area " let them know that you are interested in the industry and open to exploring any opportunities they might have available!
Interview Process
Resume Preparation: To get ready for a job at a board game store it is important to create a resume that highlights your relevant skills " especially customer service, management, and organizational abilities. Additionally, include any relevant work and volunteer experiences. If you have previous sales or retail experience from other jobs, list them under your work experience section as those can be invaluable qualifications. Be sure to proofread your resume for errors before submitting it!
Making A Great First Impression: During an interview for a position at a board game store, it is vital to make a good first impression. Dress professionally, arrive on time and with a proper attitude and enthusiasm. Demonstrate knowledge of the company during the interview by researching their current projects or collaborations they may have with other companies in the industry. Lastly, demonstrate your interpersonal and communication skills by being articulate, friendly, confident while answering questions and providing thoughtful responses with real detail.
Researching The Company Culture: Take some time to gain an understanding of the company culture by researching online or through word-of-mouth reviews. Understand what kind of values the store stands for, what attributes employees should possess, such as an expansive knowledge of games available in-store as well as commitment to customer service. Additionally, find out about the daily duties associated with different roles within the store so that you can better prepare yourself for being able to contribute effectively in all aspects of the job.
Closing
Once applicants have landed a job in a board game store, there are several important steps they should take to ensure their success. These include taking the time to get comfortable with the store's products and inventory, getting familiar with customer expectations and etiquette, learning proper handling and storage of board games, mastering cash register operations, and thoroughly understanding all clerical areas such as stocking shelves and cleaning. It is also recommended that employees attend any special workshops or seminars that store management may offer to stay abreast of industry trends.
Additionally, applicants should research online resources or relevant trade publications to learn more about current gaming trends and issues. Professionals in the gaming industry often participate in panel discussions hosted by publishers or distributors at various conventions throughout the year. Attending these events can give aspiring board game store employees an opportunity to network with existing professionals, gain insight into the business side of the industry, and better understand what employers are looking for from potential hires. Also, joining professional associations related to gaming such as the International Game Developers Association offers members access to educational programs, community forums, and other resources for career guidance.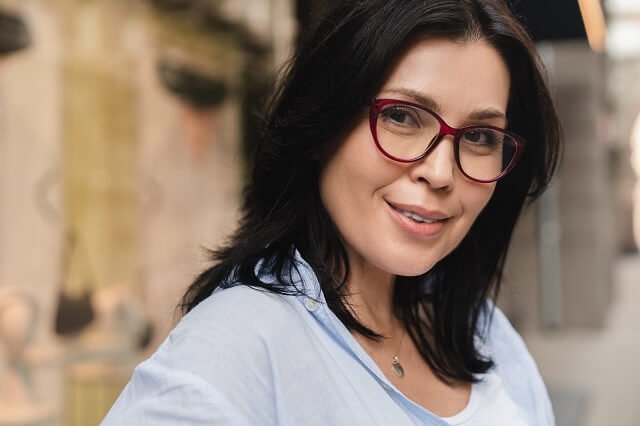 I love playing all kinds of games – from classics like Monopoly to modern favourites like Ticket to Ride.
I created this blog as a way to share my love of board games with others, and provide information on the latest releases and news in the industry.