There's something undeniably special about gathering around a table with friends and family to play classic card and board games. These timeless games have a way of bringing people together, creating memories, and providing endless hours of entertainment. From the familiar flick of a card to the roll of dice, these games have stood the test of time and continue to captivate players of all ages.
One of the greatest joys of playing these classic games is the nostalgic feeling they bring. Whether it's reminiscing about childhood game nights or introducing new generations to beloved favorites, there is a certain charm in revisiting these games that have been enjoyed for decades. As technology continues to evolve, it's comforting to know that some things remain unchanged – like the laughter, excitement, and friendly competition that come with playing traditional card and board games.
In this article, we will delve into the world of classic card and board games. We'll explore the most beloved titles that have become household names and discuss why they have remained so popular throughout the years.
From strategy-filled battles to simple yet addictive gameplay, there is something for everyone in this wonderful world of gaming. So gather your loved ones, dust off those game boards, and let's embark on an adventure through the most fun classic card and board games that continue to bring joy to both young and old alike.
Timeless Classics
When it comes to card and board games, there are some that have truly stood the test of time. These timeless classics continue to capture the hearts of both young and old, providing hours of endless entertainment. Let's take a closer look at some of the most beloved games that have been enjoyed for generations.
The Appeal of Traditional Games
One of the reasons why these classic games remain so popular is their ability to bring people together. Whether it's family game nights or gatherings with friends, these games provide a platform for social interaction and bonding. There's something special about sitting down with loved ones and enjoying a simple yet engaging game.
Another factor that contributes to their enduring appeal is their simplicity. These games often have easy-to-understand rules and require minimal equipment, making them accessible to all ages and skill levels. From children learning their numbers with a game of Go Fish to adults strategizing in a game of Poker, these classics can be enjoyed by everyone.
Enduring Favorites
Some of the most beloved card and board games date back centuries. Take Chess, for example, which has been played since the 6th century in India and remains one of the most challenging strategy games. The intricate moves and tactical decisions required in Chess make every match unique and exciting.
Another classic that has stood the test of time is Monopoly. With its iconic board featuring properties like Park Place and Boardwalk, this game has been captivating players since its creation in 1935. Monopoly allows players to experience the thrill (and frustration) of real estate transactions while also teaching valuable lessons about money management.
Whether it's playing an intense game of Poker or navigating through treacherous territory in Risk, these timeless classics continue to captivate players with their enduring appeal. Regardless of age or generation, these games remind us all that good old-fashioned fun never goes out of style. So gather your friends and family, grab a deck of cards or roll the dice, and embark on a journey through time with these beloved classics.
Card Games Galore
When it comes to classic card games, there is no shortage of options that are both exciting and entertaining. These games have stood the test of time and continue to captivate players of all ages. Whether you're a fan of strategy, luck, or both, there's a card game out there that will suit your preferences.
One popular card game that has withstood the test of time is Poker. Known for its strategic gameplay and high stakes, Poker has been a favorite among gamblers and casual players alike for decades. From Texas Hold'em to Five Card Draw, there are various versions of Poker to choose from, each with its own set of rules and strategies.
Rummy is another classic card game that deserves a spot in any player's collection. It combines elements of skill and luck as players try to create sets or runs of cards in their hand. The fast-paced nature of Rummy makes it an enjoyable game for gatherings or just a quiet night at home.
For those who enjoy partnerships and bidding games, Bridge is the perfect choice. It requires both communication between partners and strategic planning to win tricks and ultimately score points. Bridge has long been a favorite among social groups and clubs due to its cooperative yet competitive nature.
Whether you prefer the thrill of Poker, the speed of Rummy, or the teamwork required in Bridge, classic card games offer endless hours of entertainment for everyone involved. Gather your friends or family around the table and enjoy the excitement that comes with these timeless games.
Family-Friendly Favorites
Family game nights have always been a beloved tradition for many households. The laughter, friendly competition, and quality time spent together make these moments cherished memories. When it comes to family-friendly card and board games, there are a few classics that never fail to bring joy to the table.
Monopoly
Monopoly is perhaps one of the most iconic board games of all time. This game of buying, selling, and trading properties has captured the hearts of generations with its strategic gameplay and economic themes. From Park Place to Boardwalk, players negotiate their way through the board, aiming to bankrupt their opponents while becoming the richest player in the game. Monopoly offers hours of entertainment and valuable lessons in negotiation and financial management.
Scrabble
For families who love words and vocabulary challenges, Scrabble is an excellent choice. This classic word game requires players to use letter tiles to create words on a crossword-style grid. Points are scored based on the letters used, with bonus tiles adding excitement and strategy to each move. Scrabble not only tests players' spelling abilities but also encourages critical thinking as they strategize their use of high-scoring letters.
Uno
Uno is a fast-paced card game that guarantees fun for all ages. Players take turns matching cards by color or number while trying to be the first person to get rid of all their cards. Special action cards like "Skip," "Reverse," and "Draw Two" spice up the game by allowing players to disrupt their opponents' progress or draw more cards themselves. Uno is easy to learn yet offers plenty of opportunities for strategic play and unexpected twists.
These family-friendly favorites are just a few examples of classic card and board games that bring everyone together around the table for hours of entertainment and bonding. Whether it's acquiring properties in Monopoly, forming words in Scrabble, or playing action cards in Uno, these games create lasting memories and strengthen family relationships. So gather your loved ones and get ready for some unforgettable fun with these timeless classics.
Strategy and Skill
Introduction to Strategy and Skill Games:
Strategy and skill games have always been a staple in the world of classic card and board games. These games require players to think critically, plan ahead, and make strategic moves in order to outsmart their opponents. From the tactical maneuvers of chess to the calculated risks of Risk, these games provide hours of engaging gameplay that challenges players' minds and keeps them coming back for more.
Classic Strategy Games:
One iconic strategy game that immediately comes to mind is Chess. Originating in ancient India, Chess has been played for centuries and continues to captivate players with its intricate gameplay. The objective is simple – capture your opponent's king while protecting your own – but the strategies involved are anything but straightforward. Each move must be carefully calculated, considering the potential consequences several steps down the line.
Another classic strategy game that stands the test of time is Risk. This world domination game involves players strategizing their way across a global map, aiming to conquer territories and eliminate rival armies. It requires not only careful planning but also risk assessment as players weigh their options between aggressive expansion or a more defensive approach.
Settlers of Catan is another beloved game that combines strategy with resource management. Players compete to build settlements, cities, and roads on an ever-evolving island board by strategically trading resources with each other. Every decision made can impact both one's own success and the fortunes of other players, making this game a compelling exercise in strategic thinking.
Conclusion:
Strategy and skill games offer an intellectually stimulating experience for players of all ages. Whether you're honing your critical thinking skills or simply enjoy testing your wits against opponents, classic strategy games provide endless entertainment. So gather your friends or family members, dust off those game boards or decks of cards, and embark on a journey filled with strategic decision-making and thrilling gameplay – it's time to put your skills to the test.
Nostalgic Board Games
Many of us have fond memories of gathering around the kitchen table with family and friends to play classic board games. These games often hold a special place in our hearts, bringing back feelings of nostalgia and joy. In this section, we will delve into the world of nostalgic board games that have stood the test of time, evoking strong emotions and creating lasting memories.
One iconic game that transports us back to our childhood is Snakes and Ladders. This simple yet addictive game has been captivating players for generations. The thrill of climbing ladders and the disappointment of sliding down snakes make every roll of the dice an exciting adventure. Snakes and Ladders not only teaches children about numbers, but also instills valuable life lessons about luck and perseverance.
Another beloved game that brings back warm memories is Operation. Released in 1965, Operation became an instant hit by challenging players to carefully extract small objects from a patient's body without setting off a buzzer. The steady hand required in this nerve-wracking game brought hours of suspenseful fun for both children and adults alike.
No discussion of nostalgic board games would be complete without mentioning Clue. This murder mystery game has been keeping players on their toes since it was first introduced in 1949. With its intricate storylines, strategic thinking, and deductive reasoning, Clue provides endless entertainment as players search for clues to determine who committed the crime.
Nostalgic board games hold a special place in our hearts as they remind us of simpler times spent with loved ones. From Snakes and Ladders to Operation to Clue, these timeless classics continue to bring families together, creating cherished moments filled with laughter and friendly competition. So gather your family or friends, dust off those old boxes, and relive the magic that these nostalgic board games bring – you won't be disappointed.
Social and Party Games
When it comes to social gatherings and parties, classic card and board games are always a hit. These games not only provide entertainment but also create an atmosphere of laughter and camaraderie among the players. Whether it's a small gathering with friends or a large party, social and party games add an element of fun to any event.
One popular social game that never fails to get everyone laughing is Charades. This classic game requires players to act out a word or phrase without speaking, while the other players try to guess what it is. Charades not only showcases creativity but also encourages teamwork as players work together to decipher the clues.
Another favorite party game is Taboo, where players have to describe a word without using certain forbidden "taboo" words. This game tests communication skills and can lead to hilarious misunderstandings.
Pictionary is another crowd-pleaser that brings out everyone's artistic abilities. In this game, players have to draw something while their team members try to guess what it is within a time limit. Pictionary combines drawing skills with quick thinking and has the potential for some truly memorable moments.
To sum up, social and party games are essential for any gathering or celebration. These games bring people together, generate laughter, and create lasting memories. From Charades' physical antics to Taboo's wordplay challenges, these classic card and board games are sure to entertain guests of all ages.
| Game | Description |
| --- | --- |
| Charades | A game where players act out words or phrases without speaking for others to guess. |
| Taboo | A word-guessing game where players give clues about a word without using specific "taboo" words. |
| Pictionary | A game where players draw something and their team members try to guess what it is within a time limit. |
Games for Two
Playing card and board games can be a fantastic way to enjoy quality time with a friend or loved one. Whether you're looking for a competitive duel or a cooperative experience, there are plenty of classic games designed specifically for two players. These games provide an intimate and engaging experience, allowing players to challenge each other's skills and strategize to outwit their opponent. Here are some beloved classic games that are perfect for two players:
Battleship: This iconic naval combat game has been a favorite for decades. Each player takes turns calling out coordinates on their opponent's grid, trying to sink their ships before their own fleet is destroyed. Battleship combines strategy, deduction, and a bit of luck, making it an exciting game of stealthy attacks and defensive maneuvers.
Connect Four: In this easy-to-learn but challenging game, players take turns dropping colored discs into a vertical grid with the goal of connecting four discs in a row horizontally, vertically, or diagonally. With its simple rules and quick gameplay, Connect Four offers endless opportunities for strategic moves and intense battles of wits.
Gin Rummy: A classic card game that is ideal for two players, Gin Rummy requires skillful planning and careful thinking. Players aim to form sets or runs of cards by drawing from the stockpile or discarding unwanted cards. The objective is to create melds that add up to fewer points than your opponent before going out.
Whether you prefer tactical warfare in Battleship, strategic thinking in Connect Four, or the art of card manipulation in Gin Rummy, these classic games for two provide hours of entertainment and friendly competition. So gather your partner or best friend and prepare for thrilling head-to-head matches that will keep you engaged until the very last move.
Modern Twists
The modern twists on classic card and board games have breathed new life into these beloved pastimes. As technology has advanced, game designers have found innovative ways to update and enhance traditional gameplay, creating a whole new level of fun and excitement for players. These modern twists incorporate elements of technology, creativity, and current pop culture trends to make the games more engaging and appealing to a wider audience.
One example of a classic game that has received a modern twist is Trivial Pursuit. Originally introduced in 1981, Trivial Pursuit quickly became a favorite among trivia enthusiasts. However, the game's reliance on outdated questions became an issue over time. In response to this challenge, game developers created updated versions of Trivial Pursuit that include more relevant and current trivia topics. Some versions even include interactive features like digital question cards or online components for added variety.
Another classic game that has been revamped with a modern twist is Apples to Apples. The original version of the game involved players matching red noun cards from their hands with green adjective cards played by the judge. The game was known for its lighthearted and humorous gameplay.
In recent years, Apples to Apples has taken advantage of smartphone apps and digital platforms to introduce new gameplay mechanics. These adaptations have included features like timed rounds or image-based prompts, adding an extra level of excitement to the game.
Overall, incorporating modern twists into classic card and board games allows these beloved pastimes to remain relevant and enjoyable for generations to come. By embracing technological advancements and adapting gameplay mechanics, these games can continue to entertain players old and new alike.
| Classic Game | Modern Twist |
| --- | --- |
| Trivial Pursuit | Updated questions; digital question cards; online components |
| Apples to Apples | Smartphone apps and digital platforms; timed rounds; image-based prompts |
Conclusion
In conclusion, classic card and board games continue to hold a special place in the hearts of people of all ages. The enduring appeal and nostalgic joy of these games are undeniable. From timeless classics to family-friendly favorites, strategy-driven games to social party games, there is something for everyone to enjoy. These games not only provide entertainment but also create opportunities for bonding and laughter.
Whether it's a cozy family game night or a lively gathering with friends, classic card and board games offer a chance to gather loved ones together and create lasting memories. These games have stood the test of time for a reason – they bring people closer, foster friendly competition, and spark joy in their simplicity.
So why not dust off that old deck of cards or set up that well-loved game board? Gather your friends and family, indulge in some friendly rivalry, and rediscover the timeless joy these classic games bring. It's time to relive the nostalgia, share laughter and camaraderie, and make new memories that will be cherished for years to come. So go ahead – roll the dice, shuffle the cards, spin the wheel – and let the fun begin.
Frequently Asked Questions
What the most popular card and board games are?
Card and board games have been enjoyed by people of all ages for centuries, and there are many popular options that continue to entertain generations. One of the most widely recognized card games is poker, which has captured the hearts and minds of countless players around the world. Its combination of strategy, skill, and chance makes it a favorite among enthusiasts.
Another popular choice is Uno, a fast-paced game played with a special deck of cards that engages players in quick thinking and decision-making. Additionally, classics like Monopoly, Scrabble, chess, and checkers remain popular choices for board game lovers.
What is the No 1 card game?
While opinions may vary on what constitutes the number one card game overall due to personal preferences and cultural differences, one game that often rises to the top is Poker. With its numerous variations such as Texas Hold'em and Omaha Hold'em, Poker has gained widespread popularity throughout the world.
The game's blend of strategy, psychology, and mathematical calculations make it an exciting pastime for both casual players and professional gamblers alike. It has become synonymous with high-stakes tournaments and intense competition in both live casinos and online platforms.
What are the top 10 best card games?
Determining the top ten best card games can be subjective as tastes differ from person to person; however, several games consistently rank highly among enthusiasts. Some examples include Bridge – a classic trick-taking game that requires strategic partnership play; Blackjack – a casino staple where players aim to beat the dealer's hand without exceeding 21; Canasta – a melding-based rummy-style game enjoyed by many; Cribbage – a unique combination of cards and pegging points loved by traditionalists; Rummy – played in various forms worldwide where sequences or sets are formed using matching cards; Spades – a trick-taking game involving bids based on predicted tricks won; Solitaire – single-player card games with various gameplay mechanics; Euchre – often played with teams where players strive to win tricks following a trump suit; Hearts – a trick-avoidance game centered around avoiding scoring points; and finally, Gin Rummy – a two-player game where players aim to be the first to reach preset point targets by forming runs or sets.
These card games have stood the test of time and are adored by diverse groups of players globally.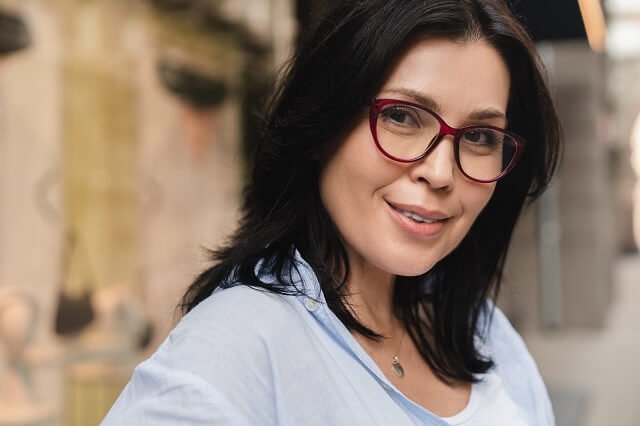 I love playing all kinds of games – from classics like Monopoly to modern favourites like Ticket to Ride.
I created this blog as a way to share my love of board games with others, and provide information on the latest releases and news in the industry.