Introduction
Board Game Chooser is an excellent resource for those looking for the perfect game for their situation. Whether you're a family trying to find something appropriate for your kids, or just friends looking for a night of fun and laughter, Board Game Chooser has you covered.
The website offers a number of features and tools to help users make the right decision. To start, users are asked to select one or more interests from a list provided by Board Game Chooser. This includes things like party games, strategy games, cooperative games and more. For each interest selected, Board Game Chooser presents several games it recommends as fitting that category of playstyle. Additionally, users can enter information about the size of their group and type of game they would like to play in order to narrow down the selection even further. Finally, users can indicate if they would prefer physical copies or digital versions of board games before viewing suggested titles sorted according to relevance and ratings from other players.
All of this personalized data dips into Board Game Chooser's expansive library with over 5000 different titles available across 759 different types of genres specifically curated with all levels of experience in mind – from novices who simply want go get involved in gaming to experts who have been playing since birth. Furthermore, the website provides useful overviews on each recommended title so that users can get an idea on what kind of experience they'll be having before heading off to purchase it!
Factors to Consider When Choosing the Right Board Game for Your Group
When you're deciding on the perfect board game for your group, there are several factors to consider. Firstly, it's important to think about the size of the group and how many players will be present. Ideally, you should choose a game that accommodates all of your participants comfortably – there should neither be too few roles nor too many active participants in play. Secondly, think about the length of the game – some require longer play than others, so this could be an important factor if you are limited for time or have a tighter schedule to stick to. Thirdly, look at what type of game it is – do you want something tactical and strategic or perhaps something more relaxed and casual? Additionally, examine the complexity of the rules and mechanics before making your selection as it should suit everyone involved. Finally, make sure you select something that fits your budget; some games can be quite expensive while others offer more value in comparison. By taking into account these key points before committing to a particular board game, you can provide yourself with a fun and engaging experience appropriate for those who will be playing it.
Benefits of Using Board Game Chooser
The Board Game Chooser is an excellent tool for finding the best board game for any occasion. By using this service, you can effortlessly search through a large selection of board games to find one that is perfect for you. Here are just a few of the benefits of using Board Game Chooser:
1. Save time and effort: Searching the shelves of your local game store or searching the internet for reviews can take hours. With Board Game Chooser, you can quickly and easily find a great game that meets your needs in minutes.
2. Easily Compare Games: You can get detailed information about different board games so that you can compare them and make an informed decision on which one to choose.
3. Accessibility: No matter where you are, as long as you have an internet connection, you can use Board Game Chooser from any device.
4. Reviews & Comparisons from Experienced Players: All reviews provided by the Board Game Chooser team come from players who have played each game extensively and understand its strengths and weaknesses so that you know what to expect from each title before playing it yourself!
5. Discover New Games: Due to its massive selection of board games and different filters available, such as by theme, number of players, or age range, Board Game Chooser is great for discovering new titles that you might not have thought to look at before!
Illustrated Guide for Utilizing Board Game Chooser
Board Game Chooser is an incredibly helpful tool when it comes to choosing among the thousands of different types of board games available. With a few simple steps, you can find the perfect game for any gathering.
First, determine how many players will be involved in the game and whether they are adults or children. Once you have that information, you can use Board Game Chooser's filter system to narrow down your options. It provides personalized ratings for each game in terms of difficulty level, playing time, type (strategy/adventure/party), and recommended age range. It also suggests other titles that have similar characteristics that you might enjoy.
Once you've narrowed it down further by selecting a genre or a specific title, Board Game Chooser offers detailed descriptions and opinions from other users who have already played the game. You can read reviews from trusted sources and access valuable resources on topics like gaming tips, expansions and accessories for the games, deal alerts related to those titles, and even videos about how to play the games!
Last but not least, Board Game Chooser makes it easy to find stores or online retailers where you can buy these games. By entering your postal code or country name in the store locator tool you will get details about listings for shops nearby where you may be able to purchase any board game you choose. Additionally, if an item isn't currently available at local stores near you then Board Game Chooser will provide links to various online retail sites where the product may still be available so that you can purchase it no matter where you are located.
Customer Stories
Customers have had a great experience using Board Game Chooser. Emma and her family recently decided to give their game night a makeover and tried out Board Game Chooser to figure out which games they should purchase. "We loved it! Not only did we get some suggestions, but Board Game Chooser also offered us information on each of the games, so we could make sure that it fit our group's interests. It was easy to use and made our decision quick and straightforward," says Emma.
Also, Peter raved about Board Game Chooser after having used it for his weekly board game club events. He told us, "It's been an absolute lifesaver when deciding what game to play next – we never seem to settle on one! Even better, now I can update my collection with new games faster than ever. Thanks, Board Game Chooser!"
Moreover, Joey found himself in the difficult position of wanting to get his friends something special for their birthday present. But he didn't know which board game would be right for them all " until he saw Board Game Chooser advertised online. "I knew that they liked strategy games so I was able to narrow my search down quickly with Board Game Chooser's filters," said Joey. "It suggested a few excellent choices that they absolutely loved!"
Final Thoughts
Board game chooser is the perfect tool for helping you select the best game for your unique needs. Whether you're looking for something to play with friends and family, or something more competitive for a larger group, Board Game Chooser will have you covered. The user-friendly interface helps you narrow down your choices by type of game, number of players, age range, and more. Plus, many games allow you to preview the box cover and some even include video tutorials so you get an idea of how the game plays before taking a leap. With Board Game Chooser's help, you can be sure that your next game night will be full of excitement and entertainment!
FAQs
Q: What is Board Game Chooser?
A: Board Game Chooser is an online tool to help you find the perfect game for any type of occasion. Whether you are looking to play with family and friends or host a game night event, Board Game Chooser will provide you with tailored board game suggestions based on the number of players, preferred difficulty level, type of game, preferred mechanics, and more. With over 3,500+ games in our database and constantly updated content, you're guaranteed to find a game that meets your needs.
Q: How can I narrow down my search results?
A: When searching on Board Game Chooser, you can easily refine your search results by sorting the selection by age range, language options, player count recommended time frame and more. You also have the option of "ticking off boxes" under core mechanics " such as set collection or worker placement " in order to tailor your results even further. The filters at the top let you create just about any specific criteria for finding a game for your meeting or event. If what you are looking for isn't available in our selection then our staff can consult directly with you about additional recommendations for other exceptional titles.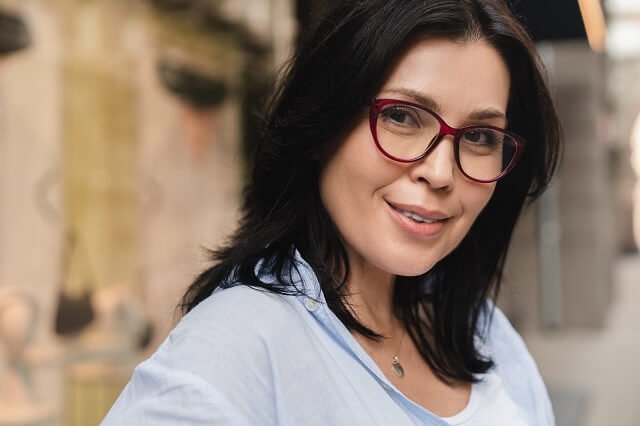 I love playing all kinds of games – from classics like Monopoly to modern favourites like Ticket to Ride.
I created this blog as a way to share my love of board games with others, and provide information on the latest releases and news in the industry.