Introduction
Milton Bradley is a name that looms large in the history of gaming. Founded in 1860, it is often considered the precursor to the modern-day board game industry – and has been responsible for transforming household pastimes since its inception. From its earliest iterations, games designed and produced by Milton Bradley have sought to entertain and educate. The company was responsible for the first preschool board game (The Checkered Game of Life) and was quick to recognize the power of popular culture via licensed titles such as The Simpsons Board Game, Dungeons & Dragons: The Fantasy Adventure Board Game, and Marvel Super Hero Squad: The Infinity Gauntlet Board Game. Milton Bradley's portfolio reads like a who's who of beloved titles; from classic strategy games such as Battleship and Risk to family favorites like Candyland, there are more opportunities for everyone to get entertained than ever before with their beloved board games. While times may have changed since the 1800s, so too have Milton Bradley's board game offerings – adding new components and modern twists on old favorites – making sure that no matter what you enjoy playing, there's something suitable for your entire family or group of friends!
Classic Games Standing the Test of Time
Milton Bradley is one of the oldest manufacturers of board games, having first made their debut in 1860. Since then they have been producing a vast array of fan-favorite board games across multiple genres. While many of their titles are no longer available to play, some of their time-tested titles remain popular today. Here are some of the best Milton Bradley board games ever created " timeless classics that can be enjoyed by all generations.
One such classic title is Battleship. This beloved game involves setting up an imaginary fleet against your opponent and taking shots at each other's ships with pegs on a grid map. The goal is to be the first person to sink your opponent's entire fleet using strategy and luck. Many variations of Battleships have since come out but nothing beats the classic version designed by Milton Bradley.
The Game Of Life has also retained its appeal across generations. Based on a family's choices over the course of their lifetime, this exciting game provides players with insight into life's unexpected twists and turns that you experience along the way. From cars, houses, and babies " you get to experience it all in an engaging and immersive way!
Scrabble is another amazing word-based game that was originally released by Milton Bradley back in 1948. It challenges players to make the highest scoring words possible with randomly drawn letter tiles " testing both your vocabulary and ingenuity for added excitement! Scrabble has remained incredibly popular throughout the years, developing dedicated followers from all over the world who enjoy competing for high scores every game night!
Finally, one cannot ignore Twister! An exciting game where two players must race against each other to reach certain points before anyone else does " with colorful mat positions telling them where to place their hands or feet next! Twister offers a unique (and fun) physical challenge not found in many other titles; there is simply no comparison when it comes to playing this energetic and hilarious game with friends!
Fun for the Whole Family
Milton Bradley has been producing classic board games for over 150 years. During that time, many popular and iconic games have become a staple in family homes everywhere. From toddlers to adults, many of these board games have become beloved by generations of players looking for fun and memorable game nights.
One of the most classic and well-known Milton Bradley board games is the Game of Life which has been around since 1860. Players embark on an adventure across the winding road of life, making decisions along their journey that will affect the success of their future wealth and happiness. In the game, all players compete to see who can accumulate the most material wealth, before time runs out!
Another popular game is Monopoly, which has been around since 1903. The goal of this game is to acquire property through buying or trading while attempting to bankrupt your opponents. Starting off with a set amount of money and as players pass go they get paid, acquiring more properties and houses gives them even more money if they choose to land on their own plot or other players' pieces alike! There are now different editions such as Riverdale Edition based on scenes from the hitTV show, Star Wars Edition featuring characters from galaxy far far away or just a special anniversary edition with improved graphics too!
For fantasy fans, there's also Dragonology " a quest for magical items inspired by Arthurian legend and fire-breathing dragons – as well as Pokemon Go Tumble & Duel where you play against friends or solo by collecting cards representing wild monsters from all corners of the world!
No matter what your gaming style may be, Milton Bradley's large selection of board games guarantees something fun and entertaining for everyone in your household! Many classic titles like Chutes & Ladders and Candyland provide hours of wholesome entertainment as kids learn important lessons like counting numbers or strategy. You might also want to check out modern takes on traditional favorites like Scrabble Flash Cubes which combine elements from Scrabble with Boggle; Yatzee Yahtzee Kids which works great for younger gamers ages 8+ and Chess: Super 3D; all these offer fully immersive experiences with different levels so you can scale up difficulty when needed!
Mixing it Up
Milton Bradley is a leader in the world of board games. With a suite of classic games, they have been bringing families and friends together since the company was founded in 1860. Some of their most popular board game offerings include: Monopoly, Yahtzee, The Game Of Life, Sorry!, Battleship, and Connect 4.
Over the years Milton Bradley has taken these classic games and modernized them for today's gamers. For example, The Game Of Life now includes advanced animations for an immersive gaming experience and Yahzee now includes both online as well as offline modes to increase competition and player engagement. Battleship also incorporates 3D hologram pieces and a unique app that allows players to control battleships from their Bluetooth device with touch-screen technology. Additionally, Monopoly has convenience features like automated banking for quick payouts as well as special enhancements like property investment decisions triggered by landing on certain spaces. Finally, Connect 4 now features new innovative grid stacks that generate more possibilities like 3D structures or "checkmate" strategies to outsmart opponents.
Milton Bradley continues to lead the way in offering timeless classics with exciting twists to bring people together across generations despite a changing world outside their doors. With so many ways to mix up playtime these days it's no wonder why Milton Bradley has been such a staple in home entertainment for over 150 years. It truly is an amazing adventure each time you open up one of their classic boxes!
Entertaining Characters and Themes from Milton Bradley Board Games
Milton Bradley board games are known for their fun and engaging themes, characters, and storylines. The most popular of these is the classic game of Monopoly. This beloved game uses an assortment of colorful tokens that represent a person's capitalistic drive to acquire property while bringing them around the fictional locations found in the title. A spinoff of Monopoly, called Monopoly Junior, has players take out their own ownership deeds as they try to collect rent money from each other.
Another classic title from Milton Bradley is Life. Like Monopoly, this board game uses a precursor to modern banking systems, where players must race around a track collecting money as they go about their life journey. Along the way, they can choose to plunge into fun adventures or launch into potential debtors with every move they make. Added on are small realities such as marriage, babies and college that bring up even more choices for players along with a few surprises along their paths. Lastly, there's Risk – Milton Bradley's strategy-based board game that allows individual players to dominate other countries by taking control of them through wars and trade deals. The object is for one player to take control of all 42 nations on the map " making it one of the best games ever created! Fans have praised it for its intellectual level gaming aspects with realistic references throughout its detailed design layout while making compromises with other players and allies alike attempt to stay in power longer than anyone else before them.
A Little Bit of Nostalgia
Board games have come a long way since Milton Bradley first rolled out titles like Trouble, Battleship and Sorry! in the late 19th century. Nevertheless, classics like these"along with some of the company's other popular titles such as Life and Monopoly"are still around and available to play in one form or another. Over time, Milton Bradley has developed new editions of their beloved classics both in physical and digital formats so folks can experience them in their homes once again.
Various streaming services now offer apps where people can participate in virtual versions of popular games from their own home. Monopoly, for instance, is available to play through Facebook Gameroom. There's also an app version that works with Alexa-enabled devices too; by saying "Alexa, open Monopoly Big Event" players can enjoy a 3D board game complete with sound effects within the comfort of their living rooms. Furthermore, mobile phone users can download various online versions as well through companies like Electronic Arts (EA). This includes an interactive version of Operation that requires mobile touch control rather than delicate hand movements over the board game itself. Additionally, Android and iOS users have access to Scrabble GO which applied the same rules of traditional Scrabble but comes equipped with handy visual word cues throughout the game.
Regardless of which format folks choose, they will find plenty to enjoy when it comes to reliving (or discovering) these classic Milton Bradley board games as they travel back in time without risking your grandpa's life savings on Boardwalk or Baltic Avenue rentals!
Wrap-Up
Milton Bradley is one of the giants in the world of board game production. With over a century's worth of experience and classic titles, there are plenty of offerings to choose from. Whether you're a fan of monopoly, classic card games or modern classics such as The Game of Life, Mousetrap and Risk, Milton Bradley has something for everyone. Among its range are some of the best board games ever created, enjoyed by millions worldwide for generations. Some titles have become ageless classics; others hardly fade away since they continually reinvent themselves with new twists and modern touches.
From family-friendly party games such as Sorry!, Scrabble and Battleship to more traditional fare like Monopoly, Checkers and Chess, the list from Milton Bradley goes on and on. With an ever-expanding catalog that strives to appeal to gamers young and old alike, it's okay if you don't know where to start when it comes to picking a good board game. To make your job easier, here we've gathered some of Milton Bradley's most popular board games so you can find out which one is right for your group!
From multiplayer strategy games like Axis & Allies or Risk Legacy to trivia challenges like Trivial Pursuit or Outburst!, each category offers something unique that suits different needs. If you're looking for complex strategy options with long-lasting appeal then these types of games might be the best choice for you. On the other hand if you enjoy cooperative play then things like Operation: Escape Room or Jenga Tikis could be perfect for your game night! For those who love classic card games Uno or Trouble are always great picks too! Then there are classic puzzles like Mastermind and Rubik's Cube which will keep everyone entertained for hours at time – no matter their age! Categorize all this with special editions like Dr Who Labyrinth or Pillow Puff Matador (to mention just a couple), Milton Bradley's library proves that there really is something for everyone!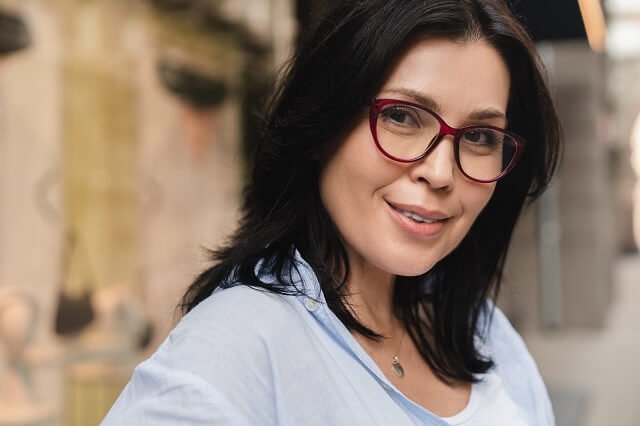 I love playing all kinds of games – from classics like Monopoly to modern favourites like Ticket to Ride.
I created this blog as a way to share my love of board games with others, and provide information on the latest releases and news in the industry.