Introduction
Board Games are one of the most popular forms of entertainment in the world. From classic board games such as Monopoly and Risk to more complex games such as Carcassonne and Ticket to Ride, there is something for everyone. Whether you're looking for a game that can be played with friends or family, strategy-based games that require calculations and critical thinking, or even special editions of popular titles, you will find it with one of these great places to buy board games from.
One popular place to buy board games is your local game store. Though it may not have the widest selection available, it is usually stocked with the classics such as Settlers of Catan and Clue. In addition, they can also provide advice on which games might work best in your particular setting or situation.
Online retailers are another great source for buying board games. Amazon has a variety of titles and prices to choose from; on top of this their customer service ratings make them one of the best places to go when looking for new or used titles. eBay also has plenty of discounted deals available " just remember you need to be mindful when shopping second hand due to any wear or damage issues that could arise with older pieces like dice and cards.
Something unique about board gaming in recent years has been an explosion in crowdfunded game projects delivered through websites such as Kickstarter and IndieGoGo. On these sites, you can often pledge money for upcoming releases " providing tailored incentives depending on how much money you give " so what you get will be exclusive only to those who pledged funds for its development!
In conclusion, no matter which type of game you are looking for there are many options, both online and offline: from local stores and popular retail websites to crowdfunding crowdfunding websites from independent developers who offer bonus material if you support their project " all these options should offer up something perfect for whatever type of play you enjoy!
Popular Brick & Mortar Stores
North America:
Walmart: Walmart offers a wide range of board games at different price points. You can find classic editions such as family favorites like Monopoly and classic puzzles, as well as new releases from Hasbro and Mattel.
Toys "R" Us: Toys "R" Us has a fantastic selection of all types of board games, card games, and role-playing games. From traditional board game classics to Harry Potter-themed versions, if you are looking for a variety of options this is the place to go!
Target: Target carries popular board game brands like Hasbro, University Games, and Mattel. Their selection of crossword puzzles, trivia-based games and strategy games is always growing. They offer competitive pricing too.
Europe:
Argos: Argos is one of the biggest retailers in Europe that carries board games; they have an extensive collection from all major manufacturers including Ravensburger, Hasbro Gaming, and Winning Moves. You'll also be able to find rare collector's edition items here.
GameStop: GameStop carries one of the most expansive selections of both new and older classic titles for youth gamers aged 5+. As part of their offering they sell a variety of video game add-ons such as PlayLink compatible party titles that make it easy to play together with family or friends using your console and smart device.
Amazon/eBay: Amazon and eBay are great places to seek out hard to find board games and get them shipped direct to your door easier than ever before. Whether shopping on Amazon or eBay you usually enjoy competitive prices on your purchases " plus with their delivery services you don't need to worry about transport back home!
Specialty Stores
Specialty stores are the best place to purchase board games, as they often boast specialized collections that have been tailored to players of varied ability levels and age groups. They typically feature a wide variety of puzzling-guessing activities, ancient brain teasers, classic collections and more family-friendly opponents for younger players. In addition to offering a selection of games, many specialty stores create resources for customers " instructional booklets, online lessons, in-store events and demos " making it easier to learn how to play each game or identify a suitable option for your group. While specialty stores usually carry higher price points than retail outlets or online sites, the expertise their staff provides makes it well worth the extra cost.
Online Retailers
Buying board games online is one of the best options for getting great deals on a wide selection of titles. Shopping online allows you to conveniently browse through hundreds of retailers and compare prices across different websites in order to find the best deal. Many online stores also offer curated collections of board games based on age, game type (strategy, word, card, etc.), or season such as Christmas themed games. Some retailers even have unique collections created by very popular board game designers with advanced strategies that would be hard to find in your local store. Additionally, most sites provide extra features like free shipping options, access to customer reviews for each game, or an easy return policy should there be any defects or wrong items sent.
Local Game Shops
Local game shops are often a much better option than the huge department stores when it comes to buying board games. These local stores, though smaller in size, typically have much more detailed and curated collections of various board games divided and sorted by categories like strategy, roleplay, party games, card games etc. As they don't need to cater to a massive customer base, they generally have a more comprehensive selection which includes both classic titles as well as newer offerings so you can easily find something that suits your needs. They might even be able to offer advice and recommendations on what type of game would fit you or your family's interests best. Additionally, their staff is usually knowledgeable about all their products and may even be able to provide tips or teach the rules for a new game prior to its purchase. And if you enjoy gaming communities, local game shops are often host places for tournaments and meetups which can make for an entertaining evening or weekend activity with friends.
Discount Retailers
Discount retailers, such as dollar stores or big box stores, are great places to buy board games. You can often find lower-priced options than regular retail stores, making them optimal for discounted bargains. Their selections of board games are usually broken down two categories: new and used. The new selection is the most up to date and often comes with all the pieces included in the game right away. The used section usually contains older editions of popular board games that are often discounted further but come with fewer pieces than newer ones. They're great for budget conscious people looking to save some money on their purchase. Discount retailers may not always have the biggest selection available but they do offer good deals if you browse around and make sure all the pieces are included.
Discount Shopping Websites
Discount shopping websites are a good option for those looking to find discount board games by season or occasion such as Christmas, Valentine's Day, and other special times of the year. These discounts may range from percentage-off deals on certain games to bundle offers for multiple editions. Similarly, some discount sites may offer coupon codes for customers spending above a certain amount, free shipping when ordering over a certain price threshold, and other money-saving options. Furthermore, many of these websites allow shoppers to compare prices between different sellers in order to find the best deals on board games and related supplies.
Social Media Marketplace
Social media marketplaces provide an easy way for individuals to buy board games at discounted prices. However, when making a purchase from such a platform, there are certain safety tips that should be considered. On Facebook Marketplace and similar platforms, buyers can search for the game they want in their area. Once connected with the seller, both parties should agree on a meeting place for the exchange that is safe and public. It is important to inspect the product before proceeding with payment and to bring exact change.
Additionally, it is advised to pay online whenever possible – via Paypal, Venmo or Zelle – rather than in person due to security risks. Similarly, when purchasing board games from Instagram pages like Depop or Poshmark, buyers should remember to question their local safety protocols before proceeding with any transaction. They should always check who they are dealing with and never give away personal information on these sites. By following these guidelines buyers can easily purchase games online safely and securely.
Shopping Advice
When on the lookout for board games, it's best to do your research. Start by looking up the types of games you are considering, such as those by a certain publisher or in a particular category. Read reviews and watch videos to learn more about how each game works prior to purchase. Prices can vary greatly depending on what store you buy from, so make sure you shop around both online and in stores for the best deal.
Once you have decided on a few games, start by checking out local toy stores and game stores specifically devoted to board games; these generally stock an expansive selection at competitive prices. It's also a great idea to check out second-hand stores and thrift shops as they sometimes carry rare game versions at discounted prices. Depending on your fate with shopping online, eBay, Amazon and online specialty game stores are also good sources for striking good deals on newer products not often seen in conventional brick-and-mortar channels. Additionally, there may be limited edition versions of popular board games released exclusively through certain retailers only " these can offer great value for money too.
If reselling unwanted board games, consider posting them on social media sites like Facebook Marketplace or Freecycle that allow people to swap or sell items within their local area for free., You could also host a yard sale as another way to pass along any extra board games that you might have lying around your house.. Additionally, many thrift shops will be happy to take them off your hands; just remember inquire about their resale policies ahead of time " some may require that donated items be newly manufactured with safety seals still intact.. Closing bidding sites such as Craigslist may also yield fruitful results when getting rid of unneeded used pieces " especially if the product is no longer available in regular retail outlets
Conclusion
Buying board games is a great way to provide hours of entertainment for family nights, game days with friends, or just casual play. When shopping for board games, it's important to choose the right store. Consider factors such as selection, customer service, shipping costs, and even pricing to ensure you find the best value. Additionally, do your research ahead of time to learn more about any discounts and promotions that might be available in order to get the most out of your purchase. By taking these steps and following these tips, you can find the perfect place to buy your favorite board games while still sticking within budget constraints.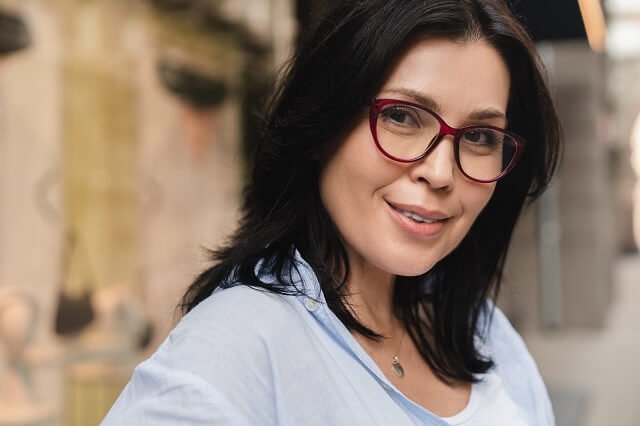 I love playing all kinds of games – from classics like Monopoly to modern favourites like Ticket to Ride.
I created this blog as a way to share my love of board games with others, and provide information on the latest releases and news in the industry.