Introduction
Board game night can be an incredibly fun and engaging way to spend time with your family, friends, or coworkers while also improving cognitive skills. It helps you work on problem solving, strategy, communication, and even cooperative skills! Not to mention it can also just be a great way to have some laughs and relax after a long day.
At a board game party you will have the opportunity to choose from many different types of games that range from classic favorites like Monopoly or Chess to new exciting options like Settlers of Catan or Carcassonne. With so many options, everyone is sure to find something that they enjoy playing. Plus, no matter what game you do decide on, everyone will have fun competing against each other and working together as a team in order to achieve victory!
During your board game party it is important for everyone involved to remember that respecting each other's strategies and ideas are always appreciated. After all our goal should be always focus on having fun more than winning the game. Friendly competition can make the experience more enjoyable but let's not forget the true joy of playing board games is sharing an amazing time with people we care about.
So if you're looking for an exciting yet relaxing activity, then a board game night might just be what you need! By playing these classic, timeless games you can build relationships with those around you while getting some great entertainment out of it too.
Shopping List
In addition to the board games, there are a few other essentials needed for throwing the perfect board game party. Some of the items on your shopping list should include:
– Comfortable chairs or bean bags: Board games can take some time to play so it's important to have comfortable seating for all your guests. Look for low chairs so everyone can easily reach the table. Or, if you prefer, bean bags work great too!
– Snacks and drinks: Keep the snacks simple but yummy. Consider buying chips, popcorn, candy and nuts; they'll keep your guests snacking while they play.. Drinks are also essential; provide a variety of sodas and juices as well as bottles of water for those that prefer it.
– Music and decorations: Music will get everyone in the mood for playing board games. Choose upbeat music that you think best suits the atmosphere; this might be classic rock or pop songs from your teens or twenties. Decorating with balloons or streamers is also a nice touch for an enjoyable atmosphere!
Gaming Tips
One of the most enjoyable parts of a board games party is being able to put your strategy and wit to the test. These gaming tips can help you take your board game skills up a notch and allow you to enjoy the experience even more.
The first tip is to find out what game everyone at the party wants to play"and if there's any unfamiliar game, read up on it beforehand! This way, everyone will start on an even playing field and have more fun together.
Secondly, use visual cues for gamplay. If someone is about to make a wrong play, point out their mistake before they commit it. This gentle reminder often makes players think twice about their move.
Another good strategy is to lower your expectations and take each player's attributes into consideration when creating achievable objectives. For instance, if there are beginner players at the table, let them have an easier time reaching their goal while still engaging in meaningful gameplay.
Also remember that board games are fun, so don't stress yourself over trying to win every single one of them! Appreciating particular aspects of different games can lead to enjoyable experiences regardless of the result.
Finally, don't forget why you're playing"to have a good time with friends! Therefore try new tactics or ask questions from experienced players; these things make it easier for everyone in the group to engage in conversation and keep one another entertained
Creative Theming Ideas To Make Your Board Game Party Unique
1. Have a Costume Theme " Ask all your guests to dress up in costumes related to their favorite board game characters or invent their own.
2. Decorate Your Space " Put on some fun decorations like posters, balloons, and banners that reflect the board games you'll be playing. You can also hang game pieces from the ceiling or walls for a unique touch.
3. Create Delicious Snacks " Get creative with your snacks by making them resemble your favorite board games (ex: pretzels shaped like scrabble tiles, or cupcakes decorated with Trivial Pursuit pieces).
4. Play Different Versions of The Games " Consider creating custom versions of the classic board games you'll be playing by adding in unique rules or secret powers for players to use during the gameplay.
5. Music & Entertainment " Select a playlist tailored to fit your theme and consider hiring professional entertainment like magicians or clowns to keep the party going throughout the night!
Unconventional Board Games
Board games offer a fun way to connect with friends and family, so why not spice things up at your next board game party? Instead of the usual Monopoly, Scrabble, or Jenga, try something new and exciting!
Unconventional board games are becoming increasingly popular. They can range from role-playing strategy games to Murder Mysteries, Assassin Contests and even Trivia & Word Games. These unique types of board games can challenge even the most experienced players and bring lots of fun to your gathering. Some newer options include games such as Codenames or Mysterium, where you must think creatively to win. Meanwhile older classics like Six Times Nine Taskmaster will have you racing against the clock or trying to outwit your competitors.
Other unconventional board games that can make your party stand out include titles such as Werewolf (a murder mystery game), Exploding Kittens (a card game full of funny cats), and the ever-popular Cards Against Humanity (which may be a bit too risqué for some). No matter what type of game you choose, think outside the box and make sure it's suitable for all ages!
Food and Entertainment Ideas For The Ultimate Board Game Night
Food: To make sure everyone has plenty of energy to play board games, it's important to refuel with snacks throughout the evening. Serve a variety of easy-to-grab finger foods such as cheese and crackers, pretzels, and popcorn. If you're feeling ambitious, put together a charcuterie board featuring a variety of meats, cheeses, fruits, nuts, and dips that guests can munch on between rounds. To wash it all down give guests access to an array of thirst-quenching beverages such as soda, beer, or wine.
Entertainment: To really make the most of your board game night it is essential to provide entertainment that encourages interaction and excitement amongst the participants. Start off the evening by playing an icebreaker game like Two Truths and A Lie or Never Have I Ever where guests learn interesting facts about each other before turning to more serious games. A few classic board games that can be brought out later in the evening include Scrabble, Monopoly, Life and Clue. Finally have a few fun prizes on hand to give out at the end of the night so guests have an extra incentive when competing!
Advice On How To Keep Everyone Engaged and Enjoying The Game
1. Explain the rules of the game thoroughly: Before playing any board game, it is essential to go over the rules with all the participants. Taking time to discuss each rule ensures that everyone is aware of how to play the game and eliminates confusion as you move further along in the party.
2. Mix it up often: One way to ensure everyone at a board games party stays engaged is by mixing it up frequently throughout. Whether it's deciding on a different challenge or switching up who plays each round, this keeps things fresh and entertaining.
3. Make sure there are plenty of snacks available: Offering small bites and beverages can keep your guests energized throughout a long board games night. Having some snacks nearby also encourages people to get more involved with minimal interruptions in between rounds!
4. Designate someone as "scorekeeper": For some games where players take turns competing for points or badges, having one person assigned to track scores and progress helps keep everyone on the same page and avoid potential disagreements about how many points each player has earned so far in a particular round or challenge.
5. Keep music going in the background: Music is a great way to enhance atmosphere and energy levels at your party without distracting anything from what's happening onscreen or around the board game table! Play some fun tunes that capture the spirit of your gathering – either through your speaker system or by using most popular streaming services like Spotify or iTunes Radio – and let everyone enjoy.
Some Safety Tips To Avoid Disasters At Board Game Night
When hosting a board games party, there are some safety tips to keep in mind in order to ensure everyone has an enjoyable and safe time. Start by ensuring that any game you plan on playing is age-appropriate as certain games may contain pieces or directions that would not be suitable for young children. Once the game is ready to go, remind guests to stay alert so they don't accidentally knock over items when getting up from the table or out of their chairs in excitement. Additionally, make sure you pick an area with ample space so everyone can easily move their pieces without bumping into one another. Finally, always follow the respective game's instructions as closely as possible so there are no surprises that could cause discomfort or injury throughout gameplay. Following these simple tips will make all the difference in ensuring your board games party is fun and a disaster free environment for all!
Conclusion
Ensure to make board game night a success by following a few simple steps " begin by inviting your friends and family, offering snacks, beverages and desserts and providing a variety of board games. Ensure everyone has something to do at the party and that everyone gets an equal chance to play each game as well. Lastly, give out prizes or rewards for the winners! This will help ensure that everyone has an enjoyable and memorable time together playing board games.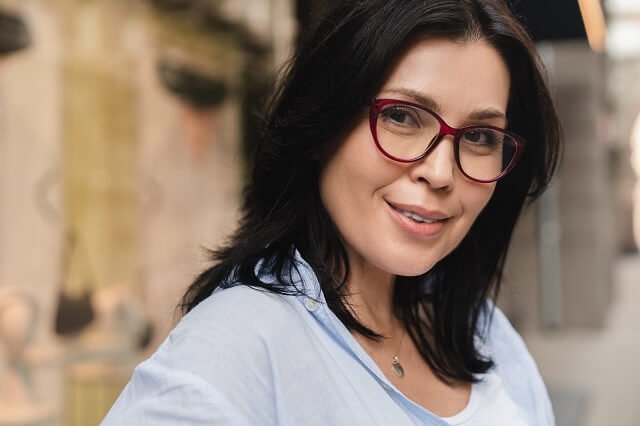 I love playing all kinds of games – from classics like Monopoly to modern favourites like Ticket to Ride.
I created this blog as a way to share my love of board games with others, and provide information on the latest releases and news in the industry.