Introduction
Board games have been around for centuries, providing hours of fun and entertainment for people of all ages. From card-based classics such as Go Fish and Crazy 8's to the captivating world of collectible strategy games like Catan and Dungeons & Dragons, these engaging experiences have long been enjoyed by families across the world. Board gaming has even become a globally recognized form of alternative entertainment in today's digital-filled society. With endless varieties to choose from " ranging from traditional to modern " board games offer something new and exciting every time you play. With that in mind, creating your own board game room is a great way to bring lots of joy into your home while also giving family members an opportunity to interact with each other without the negative aspects often associated with electronic media. From setting up activities that can be done solo or cooperatively, to investing in furniture designed with board games in mind, there's no shortage of options when it comes to building a board game room that everyone will love.
Assessing Space
Technology can add an incredible layer of fun to a board game room. For larger spaces, installing LED screens can be beneficial for displaying game rules and tracking bonus points so that both players and spectators can follow along with every turn. Depending on the board game that is being played, other technologies like cameras and microphones may offer opportunities to interact with other players or groups remotely. Additionally, digital platforms like Steam have downloadable versions of some classic games (such as Carcassonne or Ticket to Ride) so that people don't have to carry the physical pieces or boards around with them when playing. Taking advantage of this cutting-edge technology can make a board game room truly interactive, immersive, and engaging.
Purpose
When creating a board game room, it's important to consider how various family members or housemates will feel when using the space. In addition to having an enjoyable board game area that encourages bonding and friendly competition, there should also be seating available for people who might not be playing at any given time. This could include comfortable sofa chairs, additional lounge chairs, and even beanbag chairs " all arrangements of seating located close to the game table so that non-players are still able to take part in conversations about the games being played. Along with providing alternative seating options, you might consider purchasing bookshelves or wall organizers on which others can store items related to the board games they are interested in playing. These shelves may also include reading material, puzzles and other interactive activities family members might want to explore while others play their favorite board games.
Selection and Preparation
When choosing board games that are appropriate for all age groups, it is important to consider the complexity of the rules. You should go for games that can be easily understood and quickly picked up by players. It's also beneficial to select board games that allow multiple people to play at once " both in-person and online. Additionally, avoid picking games with overly complicated strategies or that take too long to complete.
Before getting started, decide on a theme for your board game room"the more creative, the better! This helps keep the atmosphere lighthearted and inviting. Place couches around the room so guests can talk and rest between turns, as well as put low tables for players to rest their pieces. Lastly, make sure there's enough shelving available for storing an assortment of different kinds of board games"ensuring every guest will have something fun to play.
Let the Games Begin
When creating a board game room, it's important to set the tone and make the space inviting for all ages. This can be accomplished by organizing your board games by theme or color; this will create an eye-catching environment to draw people in and help encourage conversation. For example, you could group related games together such as war games, fantasy games, or strategy games. Or separate them by color schemes like pinks for girl-oriented games and blues for boys-oriented ones. Another way is to arrange your collection alphabetically by game title or even catalog them based on difficulty level.
No matter how you choose to organize your collection, it's important that all players are able to share the same enthusiasm while playing so having a bright and welcoming atmosphere will help generate a good time. Adding some cozy furniture can give your game room that playful energy such as colorful beanbags, pillows and stuffed animals. Also consider using brightly colored art posters- featuring characters from various board games – to decorate the walls and make sure you always have plenty of snacks nearby for when players need an energy boost!
Accessorizing
Accessorizing a board game room for larger gatherings, such as friends/family/holiday parties, will make it an even more enjoyable and inviting space for everyone. To make the room adequate for celebration events, it is important to prepare the area accordingly. Start by adequately seating each person who will attend the party, choosing comfortable chairs or other furniture depending on your budget and preference. Consider setting up board gaming tables of various sizes so guests can congregate up to ten people. Finally, choose a variety of classic snacks such as chips and salsa that are easy to pass around while others enjoy the games!
Furthermore, give your board game room an extra bit of pizzazz by adding some colorful decorations and lights. Stringing lights or garland along the walls creates a joyful atmosphere. Place décor pieces like posters or framed prints of classic board games throughout the room as a fun-remix of nostalgia to get conversations going. Lastly, if possible try to provide some kind of projector with your setup so movie nights or television-shows watching is feasible too!
Post-Setup
Organizing and rotating board games is key to keeping a board game room exciting, inviting, and a joy to use. By organizing games into different categories like strategy, card games, family-friendly or kid-appropriate, players can quickly find something to fit their fancy and help get the evening started. In addition, rotating out different games every few weeks allows for new experiences " challenging seasoned players with unfamiliar rules might seem daunting at first but it can encourage creative problem solving skills as well. It also gives guests something look forward to each time they enter your space. Keeping track of what's in your collection (perhaps electronically or with a notepad by the door) helps ensure that you always have an excess of fun available before making any purchases or trips to the store. Lastly, having extra chairs on hand is always good for accommodating more impromptu visitors!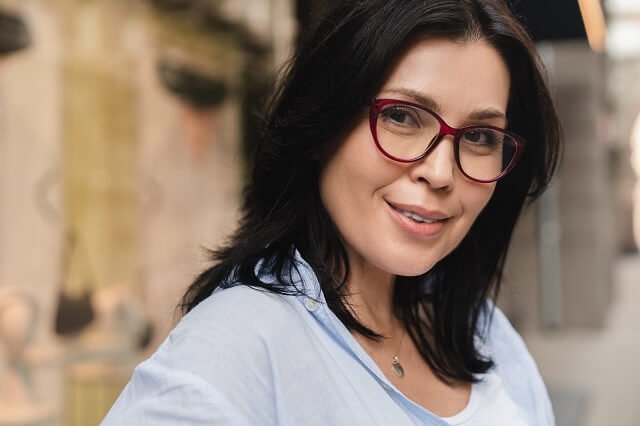 I love playing all kinds of games – from classics like Monopoly to modern favourites like Ticket to Ride.
I created this blog as a way to share my love of board games with others, and provide information on the latest releases and news in the industry.