Introduction
Board games have been around for centuries, and you can play them practically anywhere. They are a popular form of entertainment that is played by people from all cultures and walks of life. Board games can be enjoyed in the comfort of your own home or at a local cafe, library, or even for larger gatherings such as birthday parties, family reunions, and special occasions. Board games can be an entertaining way to pass the time with friends and loved ones who share similar interests. You can pick from classic board games such as Monopoly, Chess, Checkers, Uno, Battleship and more. As well as less known specialty games like Jenga, Khet, Operation Escape Room Edition and Ticket to Ride to name a few. With decades of practice, some gamers may be quite skilled at tactics and strategy while others may prefer simple roll-and-move style gaming "whatever type of game you enjoy most; you'll definitely find it here. So if you're looking for a great way to bond with family or liven up game night with your friends – there's no shortage of excitement and fun when playing board games!
Finding People to Play With
There are a variety of ways to find people to play board games with. You can check online communities and message boards for players in your local area, look for tabletop-oriented groups or clubs at your school, search on meetup sites and apps to find game nights near you, or even ask friends and family if they'd like to join in. Additionally, targeting different age groups can be a great way of finding players, whether through libraries (who may have a dedicated young adults night), community centers that host drop-in gaming events, or even just going door-to-door in the neighborhood. Finally, experienced players can help engage newcomers who are interested in playing but need guidance and support to get started – this could involve using resources such as Reddit subreddits or Facebook groups specifically geared towards teaching people how to play. There are many possibilities when it comes to finding surprising new places and people to play board games with – so don't be afraid to get creative and explore!
Local Venues
Local game stores, libraries, cafes and bars are excellent places to explore for board games. Many local shops offer a wide range of board games for people of all ages and interests. Libraries often host board game nights where librarians teach their community the rules of classic and modern board games afterwards there are opportunities to play with others. Some communities host organized tournaments at local cafes or bars that feature new releases from major game producers in addition to playing classic games such as Catan and Ticket to Ride. Bars can often be a more fun atmosphere to explore featuring trivia nights with traditional classics like Monopoly or Risk as well as obscure cult-like hits such as Werewolf: Ultimate Edition or Illuminati Deluxe + Expansion.
Online Opportunities
Board game cafes: Unlike an internet cafe, board game cafes specialize in selling and hosting all kinds of board games. Customers can order food and drinks while they play.
Game nights: If you're part of a larger group of people that love to play board games, you can organize regular game nights at one or two houses and rotate between them.
Friends or family gatherings: If you want to keep it small and just have fun with the people closest to you, friends and family gatherings offer a great opportunity to play board games together.
At home: This can be done as part of a family evening where everyone gathers around the table for some quality time with each other and playing some fun-filled boardgames. Create your own personalized gaming experience at home with friends, family, or alone if that's what you prefer.
Libraries: Many libraries have recently created space for public groups to come together and play tabletop games such as chess, checkers, Scrabble, etc… It's also a good way for newcomers to learn new games since there are usually volunteers on hand who understand the rules.
Conventions: Comic conventions, film festivals, gaming conventions like Gen Con where thousands of gamers get together annually – this is a fantastic way to explore lots of different types of board games while meeting fellow board game enthusiasts.
Backyard Games
Board games can be a fun activity and also help enhance problem-solving skills. You may want to take your board game playing outside for some family-friendly outdoor fun"the perfect way to stay safe while still being social with friends and family.
Some popular outdoor board games include lawn versions of classic games such as Giant Jenga, life-size Chess, Connect Four, Checkers, and various versions of Corn Hole. Puzzles can work outdoors, too! After you lay out a puzzle on the grass and find the corners, try not to break it when taking it back indoors. Other options involve oversized dice or tic tac toe boards.
You can also get creative with making paper mache pieces or building an obstacle course in your backyard or park (with proper PPE) and set tasks that players must complete as they move around the course. Be sure to grab some water toys if your board game includes water hazards like rivers, lakes or oceans! Don't forget about all the classic card games like Uno, Go Fish or Rummy that can be brought outside as well.
Competitions
Many different venues offer a space for people to play board games. From traditional game nights at home or hosted by friends and family, to meetups in libraries or cafes, there are plenty of places to get your board game fix. Stores like Target and Walmart sell a variety of popular board games, so you can buy the ones that interest you and take them home. Some video game stores also carry modernized versions of classic board games with additional game content.
Aside from these casual hangouts where one can easily find new people to play against, there are also more structured places dedicated solely to the gaming experience. Conventions such as GenCon and others are large-scale events full of die-hard fans ready to get their hands on the newest physical or digital releases and try out new expansions or spinoffs alongside old classics. Gaming centers keep board games plentiful in their well-stocked shelves for whoever might come by for a round or two. And even online streaming services have become available for those looking for opponents without having to leave the comfort of their homes!
For those looking for a bit more challenge and competition, there are options available too! Many organized events feature digital and physical tournaments, leagues, meets that aim at testing players' skills while they're being rewarded with prizes if they excel over others. Such competitive endeavors offer great incentives as well as a sense of camaraderie between all involved participants, no matter how skilled each one might be in playing its favorite game styles!
Takeaways
Board games can be played virtually anywhere! Here are some of the best places to play board games:
1. Home or at a Friend's House: Sharing a game with family and loved ones is a great way to bond, deepen relationships, and exercise your brain all at once.
2. Local libraries often offer board game nights or hosts special events featuring specific tabletop titles. Some libraries also have their own collections of classic and modern board games that can be checked out and borrowed, so that's an option too!
3. Local coffee shops usually provide tables and chairs for patrons, making them another excellent spot for localized gaming sessions during afternoons or evenings. Be sure to check with the coffee shop about their gaming policies before you set up a game night there.
4. Game Stores are game-specific establishments designed for enthusiastic players located throughout most cities around the world. Most game stores will host free board game nights or weekly tournaments and demo days so you can learn more about particular titles from experienced players in a stress-free environment.
5. Online Communities are also an increasingly popular way to find new friends who share your passion for gaming " as well as providing access to specialized rulesets, learning resources, and industry news sources – without ever having to leave the comfort of your favorite chair! Popular online platforms include Board Game Geek, Reddit Tabletop Connections, Meetup Groups, BoardGame Arena & Yucata Games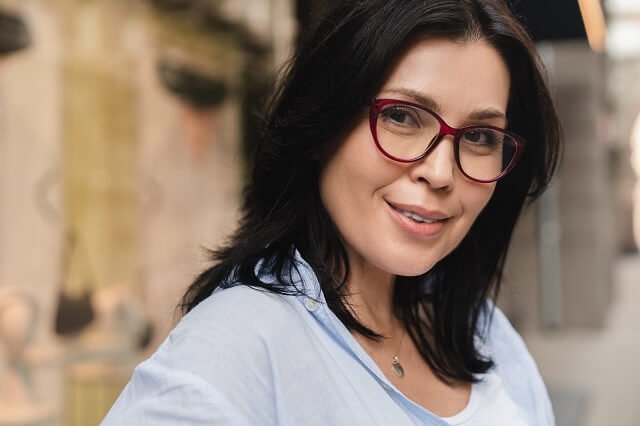 I love playing all kinds of games – from classics like Monopoly to modern favourites like Ticket to Ride.
I created this blog as a way to share my love of board games with others, and provide information on the latest releases and news in the industry.