Introduction
Camping is all about getting away from the hustle and bustle of everyday life and enjoying a break in nature. What better way to enjoy these moments than with a few camping board games? Not only can they provide hours of fun, they are also an excellent way to bond with friends or family and can help lighten the mood.
Board games bring out our competitive side, while fostering communication and cooperation between those playing. They come in many different varieties; suitable for people of all ages. Fun group games such as Uno, Monopoly, Scrabble, Trivial Pursuit, Jenga and Apples to Apples are just some of the popular choices that can be played outdoors. Whether your campsite is large or small, there will definitely be one that suits you all.
You don't need electronic gadgets or fancy equipment to have a great time when camping; all you really need are some good ol' fashioned board games! With the right spirit and enthusiasm, these timeless classics will make for an unforgettable experience under the stars. Moreover, having a few game cards on hand can act as an emergency option if bad weather disrupts your camping plans.
No camping trip would be complete without some board game sessions! Enjoyable in any setting " indoors or outdoors " they offer a great way to pass the time while laughing with family and friends alike. Don't forget to bring along your favourite campfire snacks so everyone has enough energy to keep playing into the night!
Get the Basics
There are many different types of camping board games, from traditional classics to more modern creations. Common examples include outdoor-themed monopoly, card games like Phase 10 and Uno, strategy games such as Risk and Settlers of Catan, game shows such as Scene It?, word games like Pictionary and Taboo, educational trivia games such as Trivial Pursuit and Ideas in Motion, and even drinking/party games like Beer Pong and Flip Cup. Many of these require only simple materials that can be found around campgrounds or purchased beforehand. Additionally, playing cards are usually an easy item to carry along while camping.
In addition to the traditional gaming options listed above there are some new innovative camping board game ideas that have recently become popular. For example, some digital board games allow players to compete or cooperate online with people from around the world on their smartphones or tablets. Cell phones also make it possible for players to access a variety of app-based board games. Other new ideas include customizable letter tile game Kits for making up your own word game, racecar track collections that turn into a mini car track when put together neatly on the table top, tabletop mini golf sets which first set up as a putting green before being folded up easily into a small carrying case cube, as well as interactive puzzles that involve both physical pieces and virtual clues accessed through smartphone apps or websites.
How to Prepare for a Fun and Exciting Board Game Experience
When camping, it can be difficult to know what games or activities to take on the trip. A fun and exciting board game can be a great way to keep everyone entertained during your holiday. Here are some things you should do if you are wanting to get the most out of your board game experience:
1. Choose the right game: Make sure to select a game that everyone can enjoy and that is suitable for the ages of all players. Keep in mind how many players there will be in your group as some games may not be suitable for larger groups.
2. Bring everything you need: Be sure to check all the rules and requirements of what is needed for each game in advance so that you don't forget any pieces when packing for your camping trip.
3. Practice good etiquette: Set ground rules before beginning, such as 'no cheating' and 'no arguing over rules', so that everyone has a good time and no one feels left out or frustrated.
4. Take regular breaks: Playing board games all day long can become monotonous after some time, so make sure to take regular breaks throughout the day or between rounds so everyone remains excited about playing and can remain focused on their turn without feeling bored or exhausted.
5. Add fun elements: To make your board game experience more enjoyable, try bringing snacks or other elements into the mix such as intermission music, trivia questions between rounds or costumes worn by players depending on the game!
Highlights of the Most Popular Camping Games
Yes, there are a variety of camping board games that can be enjoyed on trips. One of the most popular games is Bananagrams, which is a fast-paced word game. Players use letter tiles to spell words and the first person to use all their tiles wins. Another activity that is great for camping is Uno Attack " an addictive card game for two or more players. It requires players to dispense cards with the press of a button. To make things even more exciting, all the cards are randomly changed each time you play it. Other popular choices include Scrabble and Rummikub, which is fast-moving puzzle rummy game for two to four players.
Creative Game Ideas to Take Your Camping Fun to the Next Level
Yes, there are numerous camping board games that can be played while camping. Popular game choices include classics like Monopoly, Scrabble and Clue as well as more modern options like Quelf and Telestrations. For a nostalgic experience, Settlers of Catan is a great option that has all the makings of an old-fashioned strategy game without the modern technology. Those who want to engage in team play while at camp, Werewolf is perfect and requires basic math knowledge combined with a bit of luck, along with lively discussion. Another great way to make your camping trip even more fun is to create your own campground version of traditional board games like Twister or Checkers. Add some marshmallow skewers or small sticks for "game pieces" and you're ready to go! You can also find special camping-themed family games such as Camp Card Games by Peaceable Kingdom or Camp Out – A Wild Night at the Lake by The Op.
Classic Board Games That Have Lasted Through the Years
Many popular camping board games have amused and entertained people through the years. From Monopoly to Scrabble to trivia-based games, people can find a game that fits their skill level and interests. Travel-themed versions of classic board games provide added enjoyment for campers and can be easily packed away for transport. Other titles like Apples to Apples, Cards Against Humanity, and Exploding Kittens offer a raucous dining table experience with plenty of laughs. Tabletop players will likely find something new every summer at the nearest game store or camping supply store. There are also original designs from independent publishers such as Zombie Dice and Adventure Time Card Wars coming out all the time adding more options for would-be campers looking for board games. For those who prefer simpler options, card games like Go Fish or UNO make great choices, both of which have lasted through the years due to their continued popularity with dads, kids and families alike. There's an endless supply of fun camping board games available no matter how silly or serious one wants to get by the campfire.
Camping Games to Suit All Types of Campers
Yes, there are a variety of camping board games available for campers of all types! For those looking for the classic board game experience, popular choices like Monopoly and Risk are ideal. Families looking to bond in nature might want to check out outdoor-themed games like Camping Hunt or Campsite Scavenger Hunt. Adventure seekers can test their skills with mountain expedition challenges in Mountain Expeditions or puzzles and riddles in Great Outdoors Mystery.
For those looking to learn something new while camping, educational camping activities such as Nature Detectives or Wild Animal Safari are perfect. These games come with decks of cards featuring the animal life found in nature, encouraging kids to identify animals and their roles within the ecosystem. Meanwhile, campers seeking something different may enjoy card or dice games like Dutch Blitz or Challenge Yahtzee. Lastly, for lighthearted fun there are party-style game options – campfire classics Charades and StoryFables have a great selection of themes perfect for enjoying around the fire after dinner!
Concluding Thoughts
Yes, there are a variety of camping board games available. From classic favorites like Checkers and Backgammon to more complex strategy titles such as Chess and Go, there is something that everyone can enjoy playing while they're camping. Some board games include dice or cards making them perfect for both indoors and out. Others might involve physical activity such as standing on one foot or participating in obstacle courses. There are also many cooperative camping games perfect for teams or families looking to work together or have fun competing against each other. Finally, don't forget the classic campfire board games like Charades and Pictionary which require no equipment at all! All these different types of camping board games ensure that everyone has hours of enjoyable entertainment while outdoors- no matter their age!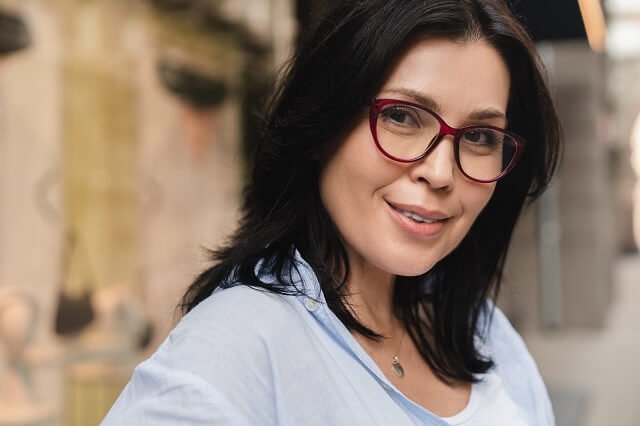 I love playing all kinds of games – from classics like Monopoly to modern favourites like Ticket to Ride.
I created this blog as a way to share my love of board games with others, and provide information on the latest releases and news in the industry.