Introduction
When you shop online, the hunt and anticipation of finding the perfect item is thrilling. When searching for used board games on eBay, have you ever wondered if they are complete unless otherwise specified? This question is valid if you are looking to buy a vintage game or a collectible. The answer to this inquiry can vary depending on what is listed in the product description. By understanding more about how to spot a complete game, you can find an exciting piece for your collection or just some fun entertainment.
What You Should Know
If you're considering buying used board games on eBay, it is important to note that those games are usually sold "as-is." Merchants typically do not detail the condition of goods, and what you get may not be the same as other items sold in a retailer or store. Not all items stated as complete will include everything needed to play them, including cards, dice and game boards listed in their descriptions. As such, if an item is listed as incomplete or nonfunctional, this should also be taken into account when purchasing. Additionally, some sellers may try to pawn off damaged goods as new or unopened; therefore, it is highly recommended that you look to see if the seller has ratings and reviews from previous buyers before you make a purchase so you can have an idea of the types of products they are selling. You should also double check with the seller about shipping charges, since some products can become costly if shipping costs are included for international buyers.
Condition Expectations
When buying used board games on eBay, it is important to understand the condition of the game before you purchase. While many board games on eBay may be marketed as "complete", this does not necessarily mean that there are no damages or signs of wear. To fully understand what you are getting into when buying a used board game from eBay, it is best to look for detailed descriptions and photos about the condition of the game.
Common wear and tear to potentially look out for in used board games include creases, bent corners, tearing or water damage to cards or pieces, fading or discolouration of components or artwork, missing parts, tears in cardboard pieces and general surface dirt. Checking photos provided will give you an idea of whether these things might be present in your chosen game and whether they are at an acceptable level. Oftentimes sellers will list defects or damage with any given product so make sure to keep an eye out for that information as it can help you decide if the game is right for you.
Complete vs. Incomplete
The definition of complete and incomplete boardgames varies, but generally a complete board game will include all the pieces, cards, and components necessary to play it. Depending on the age, rarity and condition of a game, some or all of the pieces may be missing or replaced. However, even if all the original components are included there are certain instances where a game can still be considered incomplete. For example, there might be extra "generic" pieces that originally were meant to be part of an expansion set in order for full playability. Additionally, instructions or rulebooks can become lost over time. Thusly, even though a game has every piece it may still not meet the criteria for a complete boardgame. Ultimately Ebay sellers typically specify in their listings whether their product is complete or otherwise specified so ensure to always read each individual description before purchasing!
Authenticity
When buying used board games from eBay, it is important to verify the authenticity of the game before purchase. Check for comments from previous buyers to peer-review their experience with the transaction and inquire about any issues they have encountered. Many sellers will provide a description outlining any missing pieces and/or parts that need replacing, so read through this carefully before committing to the sale. Additionally, it is often possible to physically inspect the game beforehand; make sure to request a demonstration of its function or review any product images that may be available in order to ensure its quality. Another factor worth considering when determining authenticity is the reputability of the seller – ensure that they are an established vendor with good feedback ratings. It is also advisable not to purchase games below face value as legitimate deals will rarely offer such discounts – if in doubt, feel free to look at alternative offers elsewhere..eBay provides a secure platform for buying used board games but do be mindful and aware of any risks associated with online purchases.
Tips for Buying
When buying used board games on eBay, it is wise to do your research and check the seller's feedback. To ensure you purchase the right game for you, be sure to read the description of the game carefully. The description should provide information about its condition, number of players, age range, how long a game can last (playtime), what pieces were included when the game was produced new, and any missing pieces or accessories that might not be included in the sale. Unless otherwise specified in the listing details, used board games may include all pieces needed for play as originally produced. Be sure to study images in listings so you know exactly what will be included before finalizing your purchase. Finally, don't forget to check out sellers' reviews—they are a great way to understand if they are reliable and trustworthy.
Conclusion
It is important to do your research when it comes to buying used board games on eBay. While some listings may state that the game is complete unless otherwise specified, it is not always an accurate representation. Since items are being sold by individuals who are not necessarily experts on the subject, there's no guarantee that what you ordered will arrive as described. To ensure you get an accurate description of what you're buying, be sure to read the product reviews given by verified customers and ask any questions before committing to a purchase. If in doubt, we suggest doing some extra research or checking out our list of trustworthy game sellers. This way, you can guarantee your satisfaction with your order!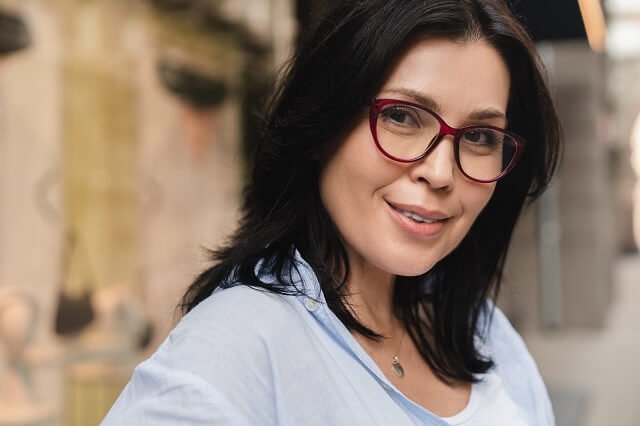 I love playing all kinds of games – from classics like Monopoly to modern favourites like Ticket to Ride.
I created this blog as a way to share my love of board games with others, and provide information on the latest releases and news in the industry.