Introduction
Asheville Board Game Cafe is located in the heart of downtown Asheville, North Carolina and has been open since June of 2003. This local favorite spot offers the best of both worlds with an incredible selection of board games and delicious daytime coffees, teas, smoothies, cocktails and treats.
At Asheville Board Game Cafe, adults and children alike can enjoy a unique atmosphere surrounded by hundreds of classic as well as modern board games – from card games to strategy games. The cafe also serves comfort food favorites such as grilled cheese sandwiches, quinoa bowls and veggie wraps.
This cafe is beloved by locals for its inviting atmosphere and engaging staff members who help customers pick out their perfect game and guide them through game play if needed. The café draws in all different types of patrons – from game fanatics looking for a challenging adventure to casual gamers looking for some weekend fun with family or friends. Asheville Board Game Cafe is truly a unique destination that celebrates the great pastime of board gaming while creating an inviting community space that appeals to all types.
Unique Features
The Asheville Board Game Cafe offers customers a fun and memorable gaming experience. Along with a variety of board games, they also provide food and beverage options like specialty coffee and tea, craft beer and wine, as well as food items such as salads, sandwiches and desserts. There are specially designed tables for groups of all sizes that offer exceptional comfort while keeping the games in view of the players.
The cafe also gives patrons the opportunity to save money through a variety of discounts and special deals. Customers can benefit from daily happy hour specials, discounted game prices on Sundays, weekly tournaments that offer prize money or other rewards for those who compete, special promotions for seasonal occasions like Easter & Christmas, student discounts for college students showing a valid ID card in addition to many more exciting offers for both regular customers and newcomers alike! Furthermore, the cafe is always open to new partnership ideas from game companies seeking to engage their target audience within this unique setting.
Events
The Asheville Board Game Cafe does offer several events for those who prefer a more interactive board game experience. Weekly tournaments are held every Thursday from 7 pm to 11 pm. Players may register online or at the cafe itself, with a fee of $5 per person to compete in the tournament. Those who place in the top three of that week's tournament receive prizes each month! Additionally, during special holiday celebrations such as Christmas and Easter, participants can take part in special events with custom board game sets created by local artists. There is usually no additional fee to join these events, but materials will be provided on a first come first serve basis.
Venue Options
The Asheville Board Game Cafe offers a wide selection of venue options for their customers. Whether you are planning an intimate gathering or a large get together with friends, they have room sizes to fit any occasion.
The smallest space is the "cool combo room" which can seat up to 20 people and comes with two 2ft wooden tables, two sets of chairs, as well as board and card games.
The "panic party room" is bigger in size and can accommodate up to 50 people and comes equipped with four 5ft wooden tables, four sets of chairs and various different board games. It also has wireless internet access.
Their largest venue option is the "Triple Triad Room" which can host up to 100 guests and features six 7ft tables, eight sets of chairs, a mini fridge and lots of assorted games for all ages. The Triple Triad Room also comes with additional amenities such as karaoke machine rental, popcorn machine rental and a movie projector that connects to your laptop for presentations or multimedia entertainment.
Whether you're playing your favorite game or just enjoying some delicious snacks in good company, Asheville Board Game Cafe has the perfect place for you!
Experiences and Testimonials
"I can't believe how much fun I had at Asheville Board Game Cafe! You really have to experience it to understand. We were able to play some of our favorite classic boardgames and try out some new ones too – the staff was incredibly helpful with suggesting different options based on our interests. Plus, the food and drinks are top-notch! 10/10 would definitely recommend."
"Asheville Board Game Cafe has quickly become one of my favorite spots in Asheville. The atmosphere is relaxed and inviting, which makes for a great time spent with friends. The selection of games is impressive, and the staff are never short on recommendations when you're short on ideas. Great place for an after-dinner hangout!"
"I recently visited Asheville Board Game Cafe and had an amazing time. It's a great spot to take your family or friends for a fun and unique evening out. I appreciated that they have so many different board games to choose from; it made it easy to find something that fit everyone's likes and dislikes. And you can't beat the food — delicious!"
Location & Hours
Asheville Board Game Cafe is conveniently located in historic downtown Asheville, North Carolina. The cafe can be found at 35 Patton Avenue, Suite 101.
Hours of operation: Asheville Board Game Cafe is open Monday-Saturday from 10am to 10pm, and Sundays 11am to 8pm. In the seasonally cooler months (November-February), a number of hours are extended with Monday-Friday hours extendable until 11pm and Saturday until 12am. In the summertime (June-August), special family game days are planned for select Saturdays each month with pre-selected games suitable for all ages; as well as extended Sunday hours until 9 pm.
Directions: For directions to the Asheville Board Game Cafe visitors can use an interactive map from their smartphone or computer browser by simply searching "Asheville Board Game Cafe" or "35 Patton Avenue" in either Google Maps or Apple Maps. There are also plenty of interactive maps available on Yelp too that provide detailed walking routes, biking routes, and drive time estimates from your current location to the cafe.
Conclusion
Asheville Board Game Cafe offers something for everyone; a place where families, friends, and gamers of all ages can while away their days in comfort. It is more than just a board game cafe; it's a place where one can participate in engaging activities within an informal atmosphere. With a wide selection of popular games to choose from, you are sure to find something that suits your needs. The cafe also offers different game themes such as fantasy, sci-fi, strategy, story-telling and much more. For those that like competitive or cooperative gaming, the staff is always willing to help start or join tournaments with peers of the same interests. suitable for all ages from young kids enjoying their first board game experience to grownups looking for an enjoyable recreation time out of the home. Whether visiting alone or with others you are bound to have an entertaining stay at Asheville's Board Game Cafe.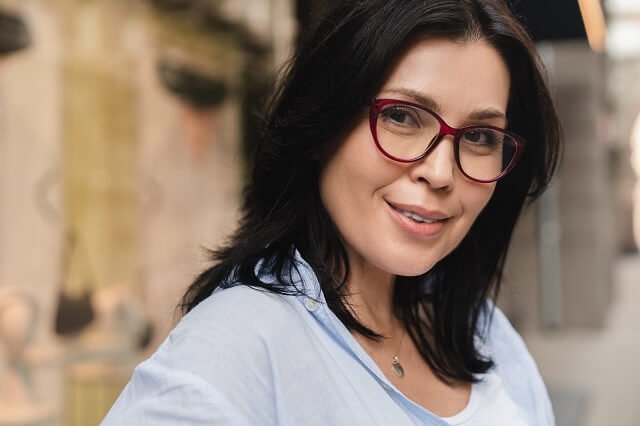 I love playing all kinds of games – from classics like Monopoly to modern favourites like Ticket to Ride.
I created this blog as a way to share my love of board games with others, and provide information on the latest releases and news in the industry.