Introduction
Board Game.cafe was founded to make the joy of board games and socializing more accessible. In 2016, the founders, a group of friends who share a love for board games, felt that something was missing when hosting game nights – a cozy place where individuals could gather and enjoy casual gaming. After doing some research, they realized that there are such places across the globe called "board game cafes". Inspired by this idea and driven by their passion for beer, crafty eats and gaming with friends, they decided to open up Board Game.cafe in their city.
Their mission is simple: To provide an environment that supports creativity while allowing both young and old alike to experience the joys of tabletop gaming in a cozy atmosphere. They offer hundreds of board games in dozens of genres including educational games, strategy games and party games within their welcoming cafe. From card-driven Eurogames to sandbox wargames inspired by history, Board Game.cafe provides an interactive experience designed to bring people together for hours of fun with food and drinks served along the way!
Benefits
Board Game.cafe offers a great way for families to bond, have fun together and show enthusiasm for the games they're playing. It can also bring people of all ages and backgrounds together in a social and light-hearted environment. Board Game.cafe not only provides hours of entertainment but can be a platform to build friendships through competition or sharing experiences with playing a particular game or discussing strategy and tactics. It encourages people from diverse groups and backgrounds to interact, play together and form connections as it has such a wide range of choices when it comes to games available. Furthermore, it can help reinforce social skills including turn-taking, cooperation and mutual understanding among participants – all key attributes for any family member looking to get some quality time with their loved ones.
Game Library
Board Game.cafe has an extensive selection of board games for all levels of gamers, from those who play recreationally to those who are more competitive and experienced. The cafe caters to a wide range of players with over 500 titles that they can choose from. Whether you enjoy classic strategy games such as chess or prefer something a bit more modern and offbeat like Discworld: Ankh-Morpork or Boss Monster, there's something for everyone at Board Game.cafe.
The cafe offers a great way to introduce new people to the world of board gaming with both casual "fun" titles as well as more complex strategy designs which appeal to experienced gamers. There is also the option to rent out certain games so that customers can try before they buy if they want, allowing them to experience all sorts of different titles without having to make any long-term financial commitment. Experienced players can also find rare titles which aren't easily accessible anywhere else, giving them an opportunity to expand their collection even further. Above all else, Board Game Cafe provides an inviting atmosphere for gamers of all levels of experience to come together and have fun playing together, ensuring that their time at the cafe is enjoyable no matter their level of expertise.
Special Events
Board Game.cafe frequently hosts special events throughout the year to celebrate the joy of board gaming. On these days, we offer exciting discounts on our products and services, as well as a variety of activities and competitions for visitors. We even have our own customized game rooms available for rent!
In addition to regular discounts and sales, we also host holiday-themed events to spread festive cheer among our guests. During Christmastime, Santa often visits Board Game.cafe to give out gifts and spread some holiday cheer. We also host birthday parties and other celebrations with delicious food and drinks provided by our café team.
At Board Game.cafe, there's never a dull moment " we often organize game tournaments with great prizes to be won! Additionally, from time to time we put together workshops where professional board gamers will teach you how to play the latest games and offer useful tips for playing better. We always strive for providing a memorable game experience; we hope that you come join us for some fun at one of our upcoming events soon!
Food and Drinks
Board Game.cafe offers more than just board games – there's also a range of catering platters and drinks to choose from! All platters are made with fresh and delicious ingredients, so you can have your energy levels topped up as you strategize your way to victory. The drinks menu is carefully selected to work with the games being played, from beer and cider, to hot coffee and tea " perfect for those long gaming sessions! If you've played in a large group before, don't worry – we also offer catering platters which cater specifically for large groups of gamers, providing everyone with an equal share of snacks throughout their gaming session. So come join us at Board Game.cafe, because we not only host brilliant tabletop gaming events, but also provide delicious food and drinks that make your game night even better!
Customer Service
At Board Game.Cafe, the staff is incredibly knowledgeable and friendly. They have an extensive selection of board games, ranging from classic titles to brand-new releases. The staff ensures that all new customers are introduced to this ever-changing selection of board games. Whether the customer is a novice or an experienced veteran, the staff takes pride in helping them find just the right game for their age and skill level.
One way they help new customers become familiar with the gaming options available is by guiding them through each game one at a time. For instance, they'll explain the rules, mechanics and point out which features may be unique or beneficial. They also take the time to answer any questions or concerns that customers might have about how to play each game correctly so that everyone has a great experience. Additionally, the staff is more than willing to help set up the board game for customers before they start playing so that no part gets misunderstood or overlooked during game play.
Conclusion
At Board Game.cafe, guests of all ages and levels of experience can access a unique gaming experience without the hassle of having to own their own library of games. Instead, guests are able to chose from a wide selection of board games from popular genres like strategy, adventure, social interaction and more that can be accessed with just one fee. Furthermore, Board Game.cafe offers knowledgeable staff who are always willing to help players learn the game or teach new techniques that can help improve their skills. Additionally, in order to ensure a safe and welcoming atmosphere for everybody, Board Game.cafe enforces strict safety and hygiene rules as well as ensuring that comfortable seating arrangements are provided for all participants so they can have an enjoyable time playing board games together with family or friends. With the unique setup offered at Board Game.cafe, gamers of all ages and skill levels can experience a great gaming environment without having to worry about cleaning up afterwards or having to organize a game night by themselves; it truly provides an enjoyable and unique experience for everyone involved!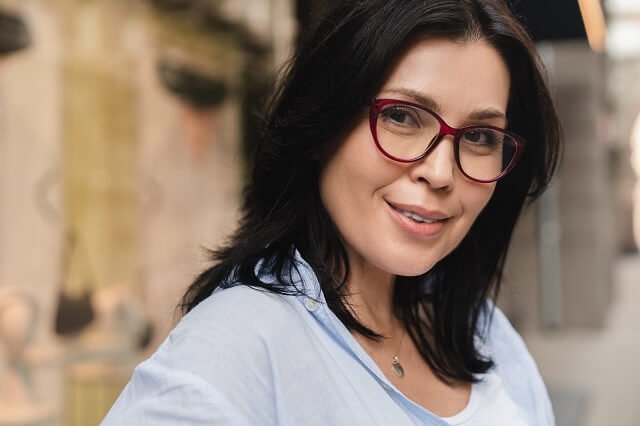 I love playing all kinds of games – from classics like Monopoly to modern favourites like Ticket to Ride.
I created this blog as a way to share my love of board games with others, and provide information on the latest releases and news in the industry.