In-depth Overview
Board Game Cafe Budapest is Hungary's premier all-day board game cafe, located in central Budapest. It has a fascinating past that marks it as one of the most unique places in the Hungarian capital. It debuted as an informal "board game club", hosting competitions and special events both monthly and annually. As these events become more popular, the founders of Board Game Cafe Budapest decided to invest in transforming their small gathering into a full establishment; thus making Board Game Cafe a reality.
Today, Board Game Cafe invites players of all ages over to enjoy its various amenities and to experience a diversity of classic board games like Chess and Checkers as well as modern designs such as Catan and Pandemic. There are also video games available for guests who prefer them. Refreshments and snacks can be bought at reasonable prices or brought from home if they wish (for safety purposes).
The cafe is open from 9:00 am to midnight during weekdays and 10:00 am to 10:00 pm for weekends. Special night offers are also hosted where visitors can join exclusive tournaments with chances to win prizes. Non-members fee amounts to 2000 HUF checkable which includes access for one single visit plus 50 minutes playing time on one board game of choice. For those interested in becoming regulars, BGC offers discounted packages (starting from three months). These deals include complimentary drinks on occasion along with reduced entry fees for each assigned player member – plus exclusive preview nights with never before seen products!
Whether you are looking for causal fun experience or a serious gaming environment, this cafe will give you a taste of true European culture – while accommodating your every need so that nothing stands between you and your enjoyment!
Benefits of Board Games
Board Game Cafe Budapest provides a great way for people to get together and have some fun. Board games have been shown to have numerous benefits, such as improved problem-solving skills and better social connections.
Playing board games can help improve problem-solving skills as it teaches players to think through each move logically and strategically, forcing players to analyze the situation thoroughly before making a decision. It also encourages creative thinking by challenging players to find creative solutions and create innovative ways of playing the game. This type of analytical and creative thinking can carry over into other areas of life such as: finances, workplace problems, relationship issues, health choices, etc.
Additionally, playing board games with friends or family creates an opportunity for authentic conversations. Conversing during play deepens relationships between the participants by fostering understanding and empathy; often times one learns more about her opponent that would not be acquired otherwise. Playing board games is also an excellent way for people to make new social connections; meeting new people with similar interests serves as a powerful bonding experience and helps strengthen everyone's community ties.
Giveaways and Promotions
Board Game Cafe Budapest offers numerous giveaways and promotions to customers. Currently, customers can enter into a monthly drawing for fun prizes such as gift cards, board games, and more. There are also special discounts available for members of the cafe. Every first Wednesday of the month, patrons receive 50% off drinks and snacks! Additionally, the cafe has daily specials and discounts on selected board games to help encourage new customers to come in and enjoy their favorite game nights. Board Game Cafe Budapest also works with local businesses in order to provide exclusive discounts to its members. The cafe also runs events with great prizes throughout the year. These events include tournaments, special meals at selected restaurants, and more!
Photos and Videos
Photographs and videos can show what the Board Game Cafe Budapest is like. Photographs can highlight the cafe's warm, inviting atmosphere. Images of people enjoying themselves and engaging in activities with friends can enhance the feeling of this place as a fun and social environment. Photos of their selection of board games from different genres can give a sense of the variety available for guests to choose from and enjoy. Videos can show what happens when someone comes to the cafe, including customers ordering food and drinks, playing one or more games together, laughing and having fun. Ultimately, adding photos and videos will help bring the Board Game Cafe Budapest experience to life for viewers who want to fully immerse themselves in what this venue has to offer.
Customer Appreciation
Board Game Cafe Budapest shows their customers appreciation in various ways. They offer discounts to regular customers such as a 10% discount off all items on Wednesdays. Additionally, they often run special promotions and contests to reward and incentivize engagement from their customers. Examples of these rewards systems include loyalty programs which reward customers with free drinks or snack items after accumulating points from purchases, and contests for discounts or free items such as board games for completing certain tasks. Moreover, the cafe also offers an exclusive membership program that provides access to discounts, event invitations, special offers and promos, and even pre-ordering of events and products. This membership program is also available as a prepaid gift card option for those who are not yet familiar with the store but would still like to give it a try. Ultimately, Board Game Cafe Budapest understands the importance of establishing good customer relationships, so they strive to go the extra mile in making sure all of their patrons feel appreciated while they're there.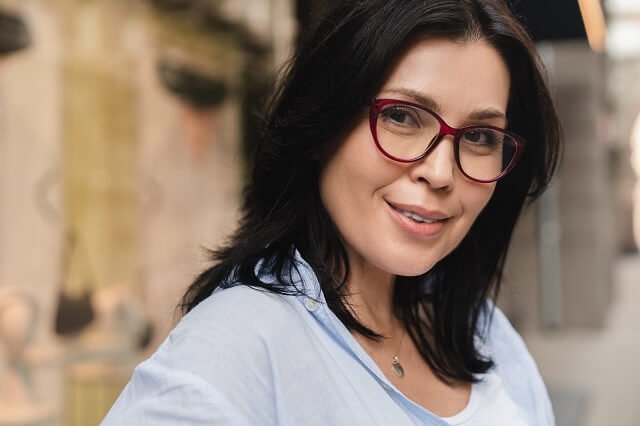 I love playing all kinds of games – from classics like Monopoly to modern favourites like Ticket to Ride.
I created this blog as a way to share my love of board games with others, and provide information on the latest releases and news in the industry.